OKCrete can help you elevate the look of your pool area with an elegant, strong, and safe concrete pool deck
Imagine you are standing in front of your brand new in-ground swimming pool, complete with a stunning concrete pool deck wrapped around it, perfectly complimenting your patio and the rest of your backyard.
It looks incredible, right?
Make your dream a reality with a beautiful concrete pool deck from OKCrete. Whether you are just beginning your project and only have the pool dug, need some advice on finishing your pool area, or want to freshen up your current pool deck with new concrete, OKCrete can help.
Make Your Pool Deck Unique and Spectacular
There are many reasons why someone should consider getting a pool deck. Perhaps the most important reason is that it can significantly increase the usability of your pool. With a pool deck, you can comfortably sunbathe, entertain guests, and even exercise around your pool.
Pool decks are also a great way to improve the aesthetics of your backyard. OKCrete even offers concrete that comes in various styles and colors, so you can find one that perfectly complements your home.
Concrete can be customized to match any style or design, making it a versatile choice for your pool deck. Here are some of the ways we can make your pool deck unique and desires.

OKCrete offers integral color concrete so you can choose the color of your new concrete pool deck, giving you even more options for improving the look of your yard.

OKCrete also has stamped concrete that adds a more exquisite look and feel to the concrete surrounding your pool. You can choose from many different stamps and textures to give your pool deck an additional touch of class and beauty.
There are a variety of different options for stamped concrete that you can choose from. You can pick the color of the concrete, the stamp pattern, and even the border around the stamped area. You can also choose to have a textured surface or a smooth surface.
If you want a really unique look, you can choose to have your stamped concrete mixed with other materials like glass or gravel. This will give your driveway, patio, or walkway a really unique look that you won't find anywhere else.

Broom-finish or Textured Finished Concrete
Broom-finished concrete may sound simple (it's created by dragging a broom across the surface of fresh concrete), but it gives your pool deck an excellent design and texture.
Textured concrete imprints provide a texture to the deck without color or sealant, giving it some extra character and more grip for safety.
Colored, stamped, and textured concrete provides phenomenal beauty for your home, yard, and pool deck for a fraction of the cost you would think when you look at it. By texturizing, stamping, or coloring your concrete, you make inexpensive concrete look elegant and pricey.
What Are the Other Benefits
of a Beautiful Concrete Pool Deck?
A concrete pool deck from OKCrete will finish the beautiful new pool you've installed and round out the look of your backyard perfectly. But what are some of the other benefits?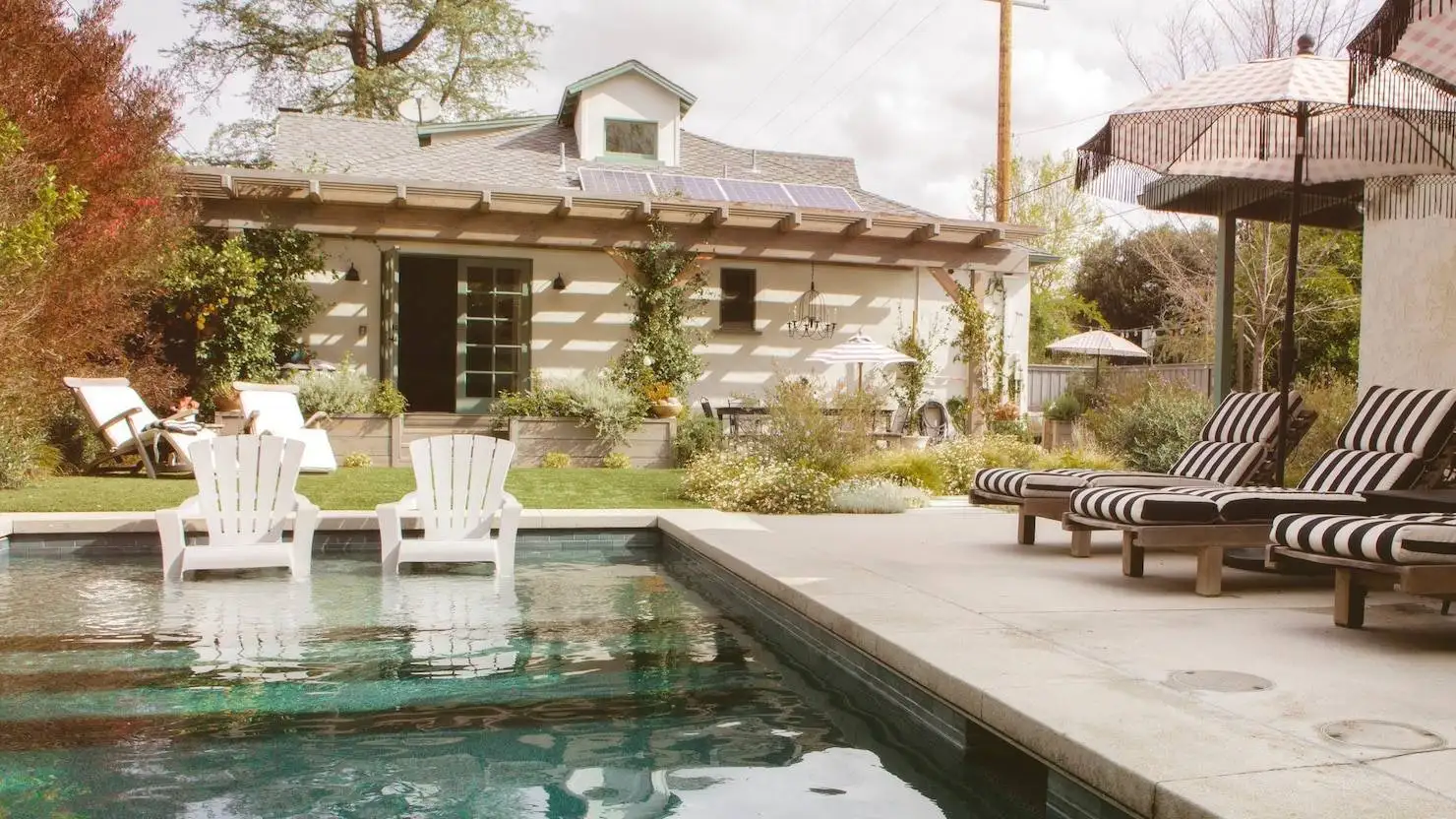 Concrete Pool Decks Are More Affordable Than Other Options
Concrete pool decks are one of the most cost-effective ways to build a pool deck for your swimming pool.
Concrete pool decks are more affordable than other options, such as pavers or stone, because concrete is a relatively inexpensive material that still offers the durability and beauty of different materials. OKCrete has been installing pool decks for years and can provide you with the best price in the Tulsa area.
There Are Many Style Options Available
As we mentioned before, you can choose how your concrete pool deck looks with many different style options. You can add color, have it stamped with spectacular designs, or get it textured in many different ways. And why should you choose to have your pool deck concrete style?
First, it looks great! The unique texture gives your deck a one-of-a-kind look that will envy your neighbors.

Second, it provides extra grip for safety. Slips and falls commonly occur around pools, but textured concrete can help reduce them.

Finally, it's easy to maintain. There's no need for expensive sealants or finishes; the natural color and texture of the concrete are all you need.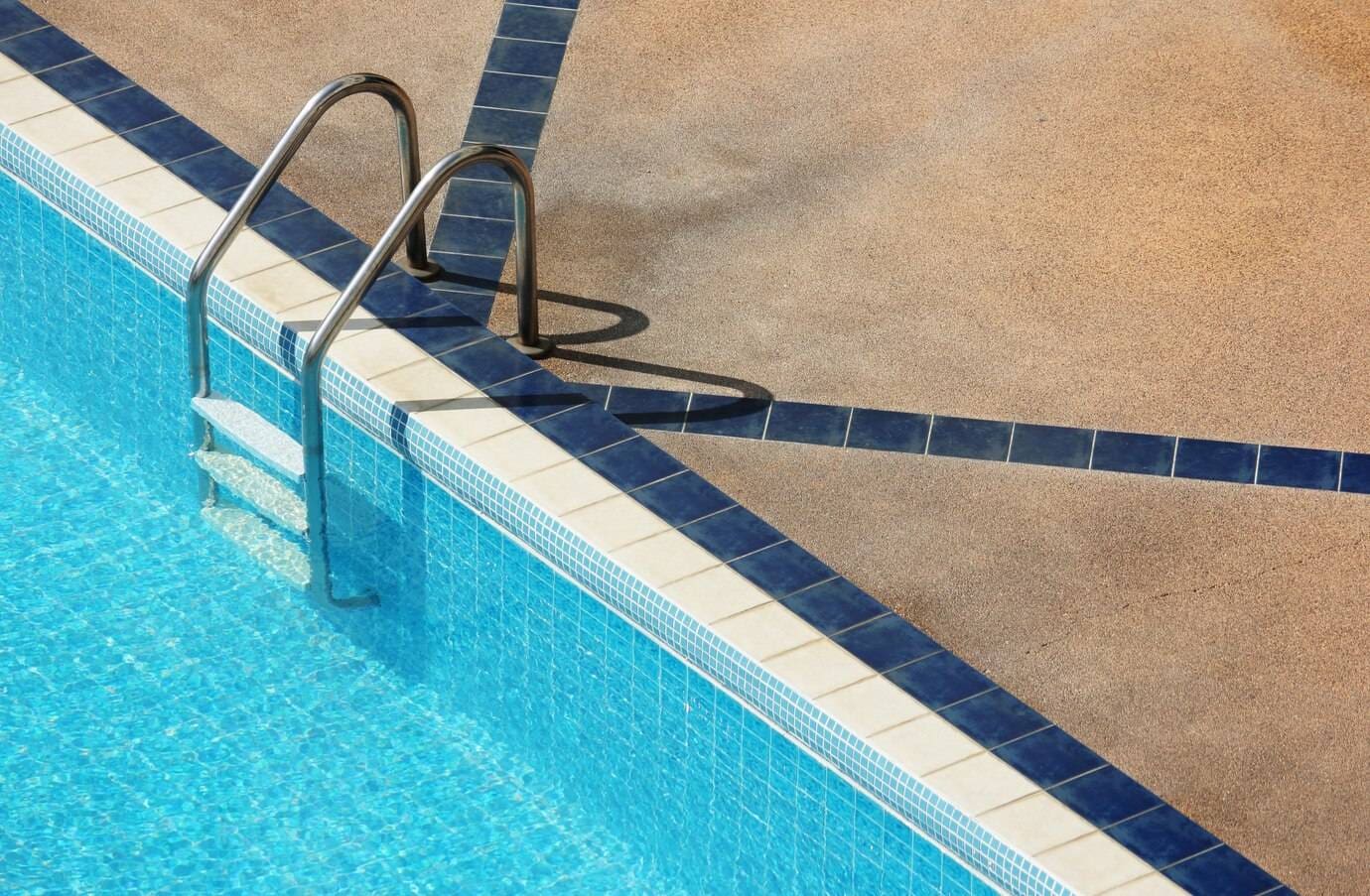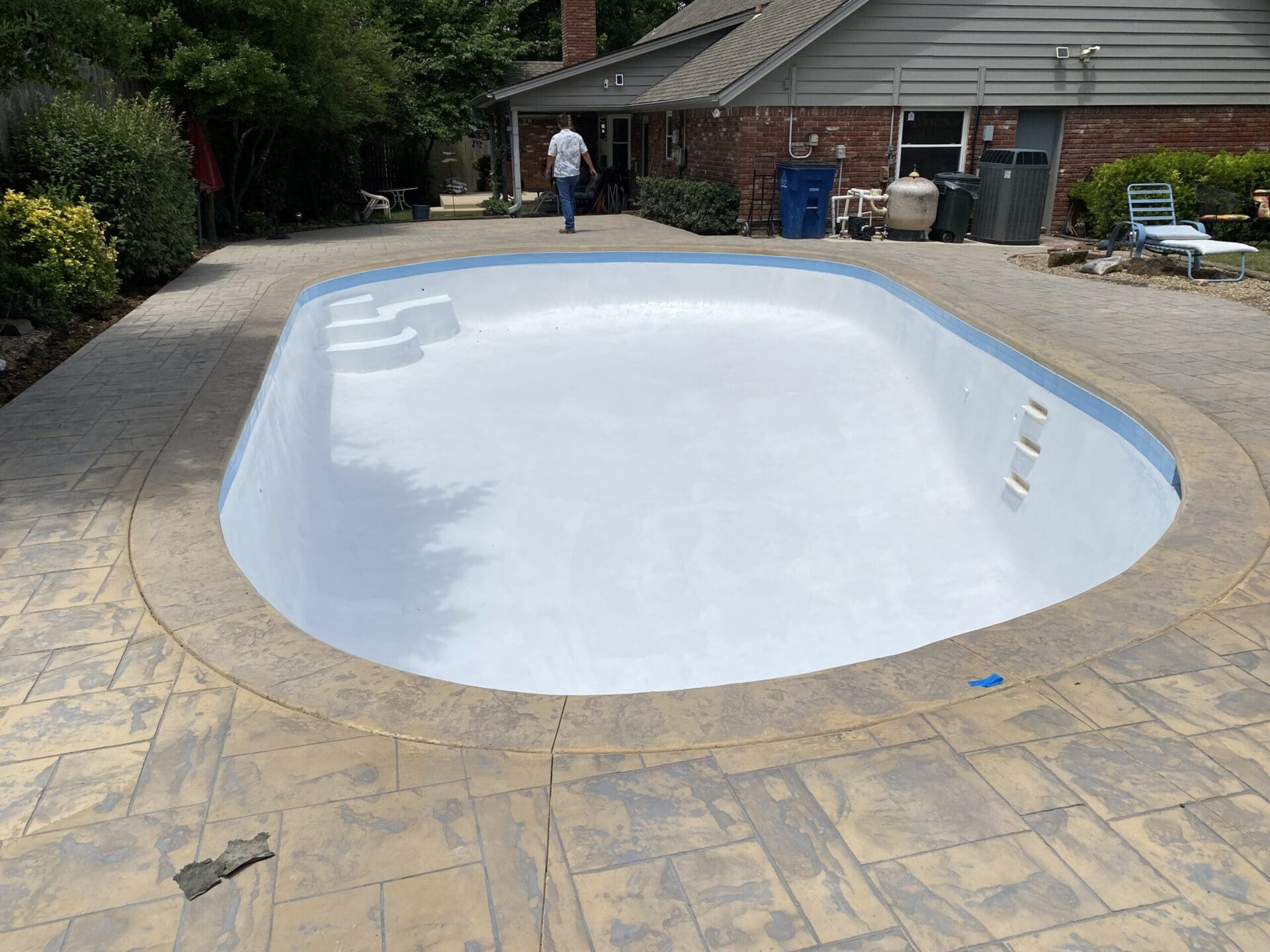 Concrete Pool Decks Will Last a Long Time
Concrete is a durable material that will last a long time when properly installed and reinforced, like we always do. This makes it a wise long-term investment, not only because it is less expensive than other materials but because it will add value to your property and home. They are built to withstand the foot traffic of friends and family laughing and playing on top of it for years and years.
Concrete pool decks are also very low maintenance. With minimal grout lines or gaps collecting dirt, all you (optionally) need to do is power wash your pool deck once a year for cleaning.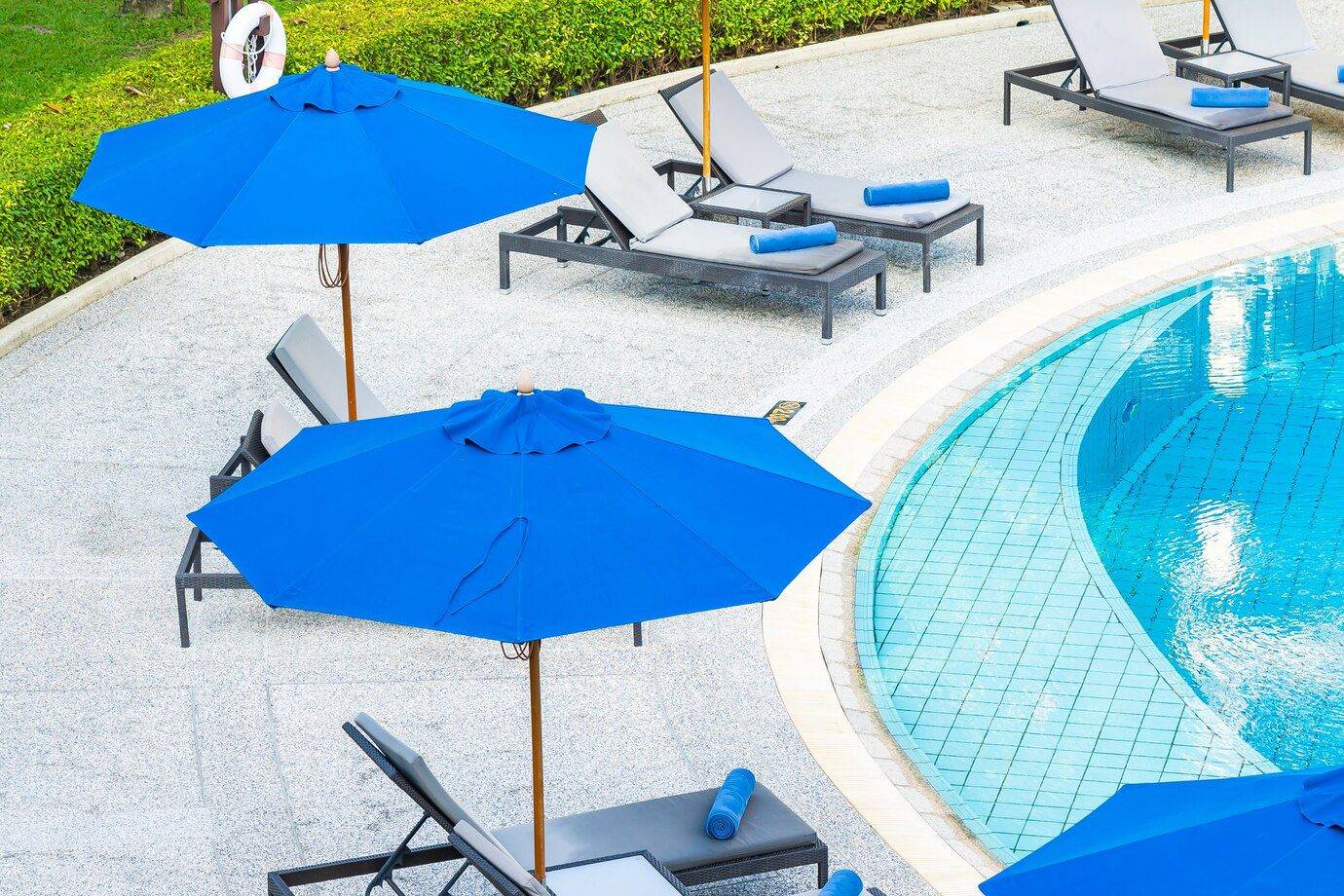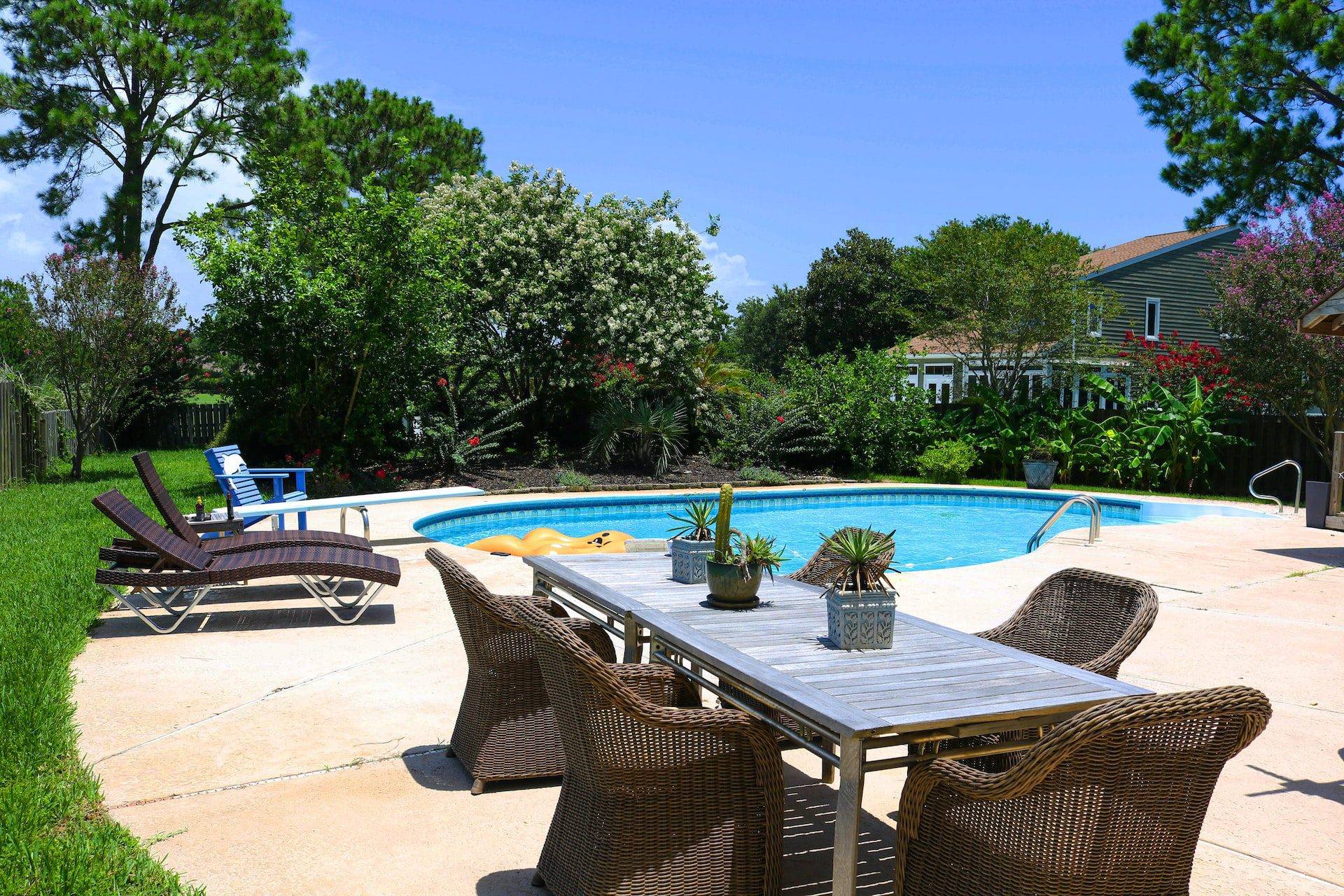 Your Pool Deck Can Be Treated, So It's Not So Slippery
One of the most common complaints about concrete pool decks is that they are pretty slippery when they get wet, as pool decks tend to do. Before the concrete is poured, it can be treated with a non-skid additive that will ensure no one slips while they are walking around the pool.
OKCrete Can Give You the Pool Deck Of Your Dreams
If you need a new pool deck to complete your backyard pool area oasis, OKCrete can help. We have professional concrete installation experts to pour your pool deck just how you want it, but we can also give you tips and ideas on making it unique and more incredible than you can imagine.
We'll review your request and get back to you right away!
---
Looking for concrete construction project financing?
Click here to learn more and prequalify: