At OKCrete, we can offer you colored concrete to compliment your home, business or anything else under the sun.
Concrete has been the same dull gray color for as long as anyone can remember. But what if you want a lovely dark redwood shade, marigold, or peach?
Now you can have a sturdy concrete structure plus the ability to choose your concrete color with the integral concrete color option from OKCrete.
Brighten Up Your Driveway, Garden Path and More
With integral color concrete from OKCrete, you now have a new opportunity to further optimize the look of your home or business your own with customized color concrete.
Give your garden a beautifully colored and patterned concrete path to enhance its wonder.

Accent your driveway with the color of your garage door for seamless continuity outside your home.

Install an integral color concrete deck around your pool to enhance its look.

Enhance the area around your business by coloring your concrete floor similar to the color of your business logo.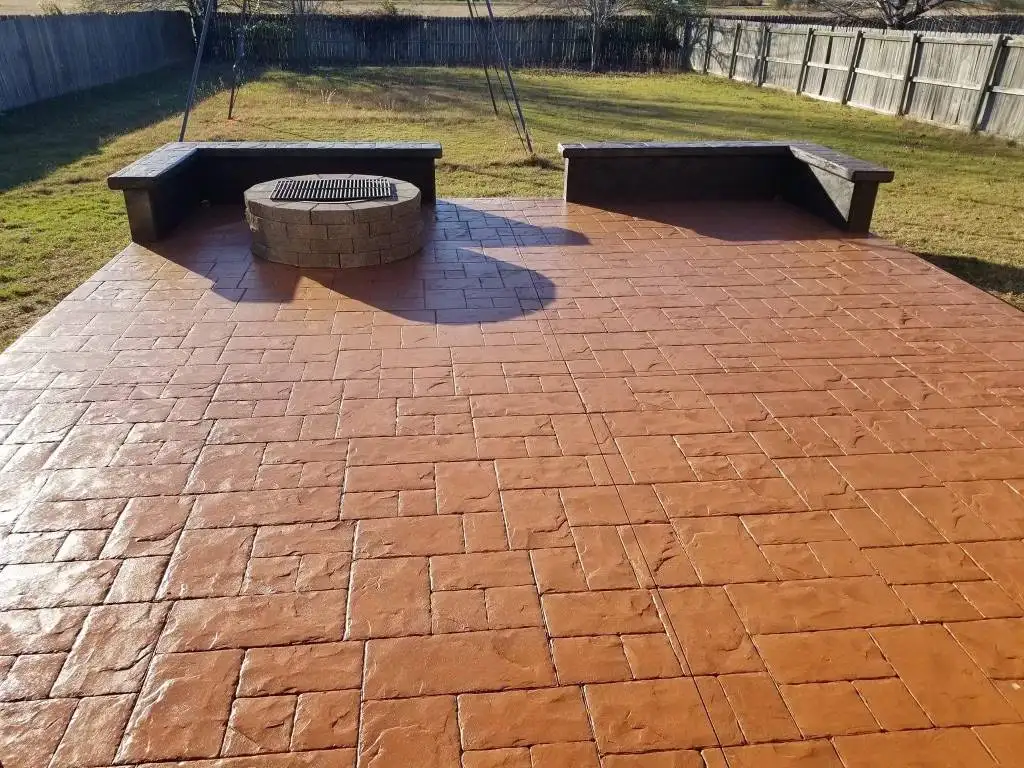 Your design options are endless now that you can choose the color of your concrete with OKCrete. You're no longer stuck with concrete gray for everything around your home or business. Pick your color from the chart above, and we'll mix it into your concrete to compliment the color of your garage door, house, backyard, fence, etc..
How Can You Color Your Concrete?
There are actually four ways to color concrete: stains, color hardeners, dyes, and integral pigments. Each produces different looks and comes with its own set of advantages and disadvantages.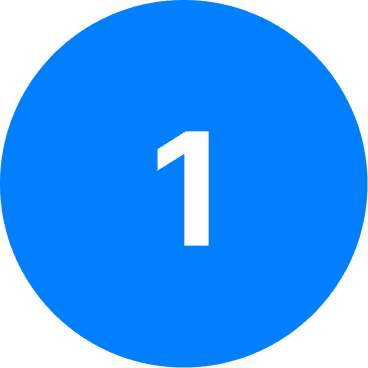 Stained concrete looks great and offers many design options. Staining can be applied to recently-installed concrete or pre-existing concrete.
OKCrete does not offer concrete staining services because it fades over time depending on its exposure to traffic, weather, and abuse. Integral concrete colors and color hardeners are much more long-lasting and provide better value for the customer.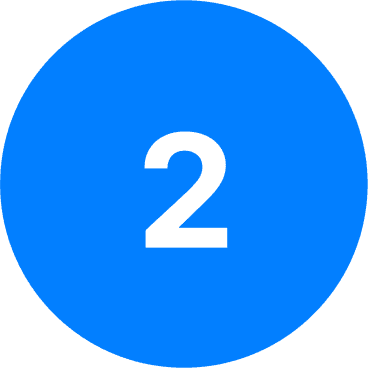 Color hardeners are only added on the surface like stains but, unlike staining, are added to the concrete when still wet. 
Color hardeners offer great color customization options like staining, including two-tone designs, but they actually "harden" the concrete surface, adding durability and abrasion resistance.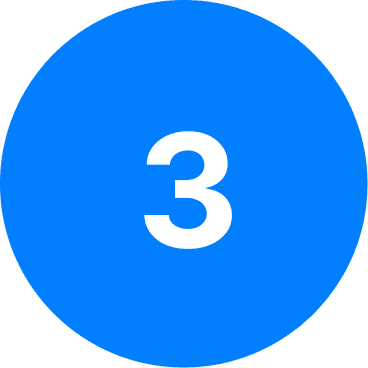 Dyes can be added to the wet concrete mix and allowed to soak in. This method produces deep, rich colors but is not as durable as other methods.
Dyes offer more vibrant color options but are not UV-safe. Therefore, dyes are typically used for indoor applications where accomplishing a very specific color design is required. 
Note that even indoor applications like concrete floors are exposed to UV rays, which is why OKCrete does not recommend coloring concrete with dye pigments.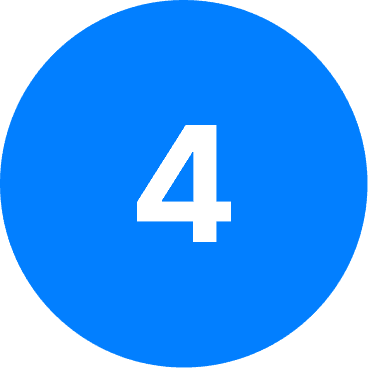 Integral concrete coloring is the best method of coloring any concrete because the entire concrete mix becomes a single color before it is poured. The color is evenly distributed throughout the concrete, giving the most uniform design and lasting as long as the concrete does.
Even if it gets damaged or chipped, the color won't change. The only downside to integral color is that it cannot produce colors as vividly as other application techniques. However, integral coloring can be combined with color hardeners to develop an even more unique design.
Integral Concrete Coloring From OKCrete
Integral concrete coloring is a process where pigments are added to the concrete mix before placement. This means that the color goes all the way through the concrete and cannot be worn or chipped away. This process has been around for over 100 years, and it's the process we've found works best.
We use integral coloring at OKCrete because it ensures the shade of your integral color concrete will not fade. This is mainly because the options for colors are primarily earth tones — browns, tans, grays, and subtle reds — but also because of the coloring process. That means your integral color concrete will age much better than the methods of staining, dyeing, or color hardening.
In addition to earth tones, we can also achieve beautiful light blues and greens. If you want a brighter color, we can use integral colors as a base and add color hardeners, stains, or dyes to the surface for an enhanced hue.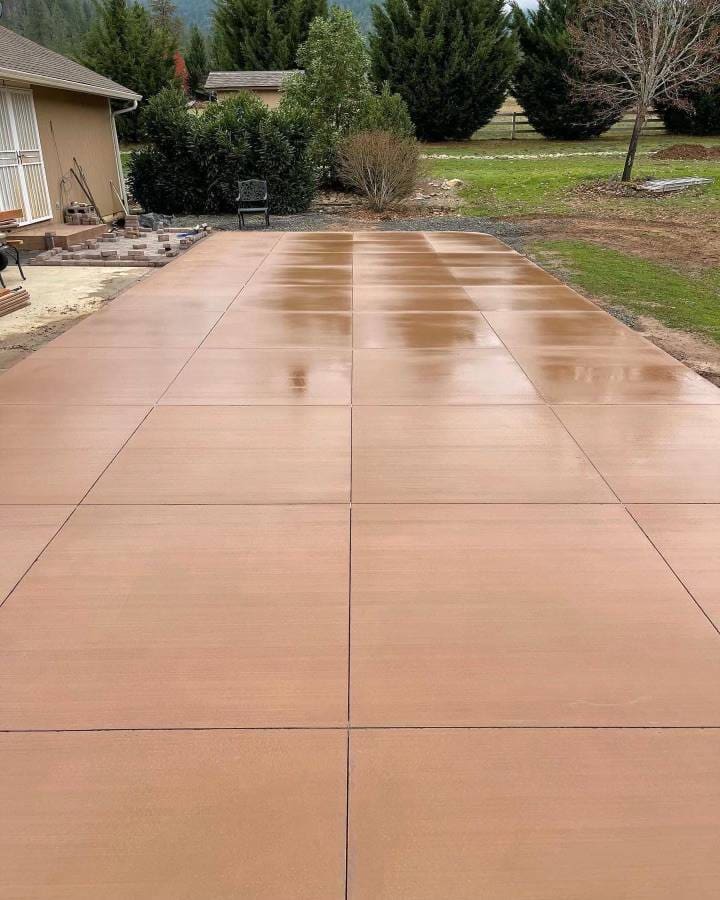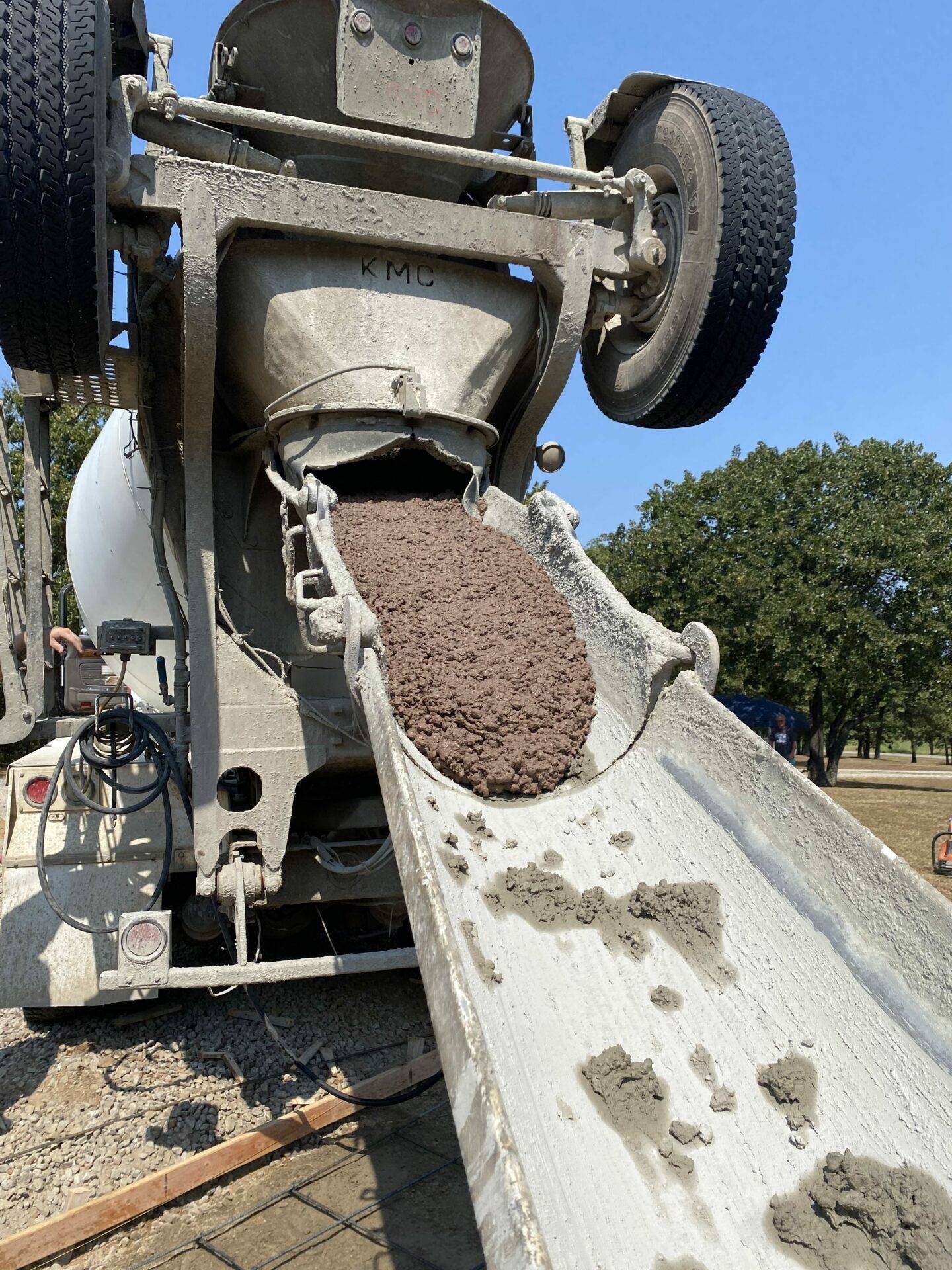 Will the Color Be Gray If the Concrete Chips?
This is the number one question we get from customers who ask about integral color concrete. They are concerned that if the concrete gets chipped, there will be a piece of gray concrete ruining the aesthetic appearance of the colored concrete.
The answer is no, if your concrete does chip or crack, the color will remain the same.
At OKCrete, we mix the color right into the concrete, ensuring color uniformity. This is not a sealant or paint applied afterwards, which can wear off or show if the concrete chips. Integral color is the best way to get uniform color, even if the concrete gets damaged.
For example, let's say you choose Fox Red for the color of your driveway. If something were to ever happen to it and it chipped or a piece cracked off, it would still be Fox Red concrete underneath. This means that even if a chip does occur, it will not stand out from the rest of the concrete.
How Does the Color Selection and Integration Process Work?
At OKCrete, we will do our best to create a shade of concrete that will best accent your home, backyard, garage, fence, or anything else.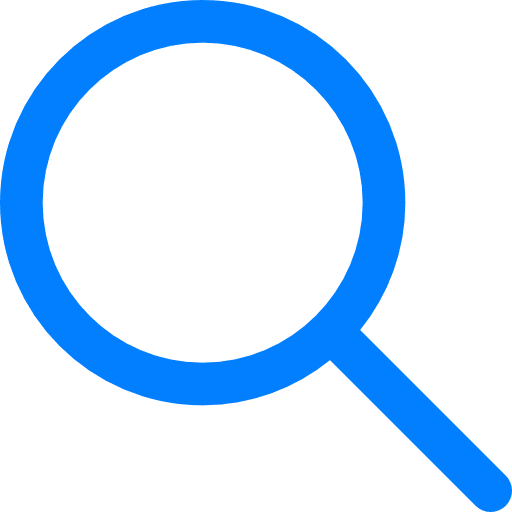 1. Browse through our selection of concrete colors in the section at the top of the page.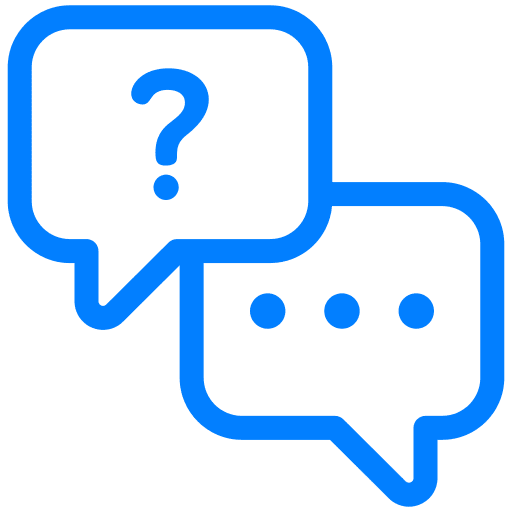 2. Decide on a concrete color and book your appointment with OKCrete. We will make every effort to get the color of your concrete as close to the color you've choosen.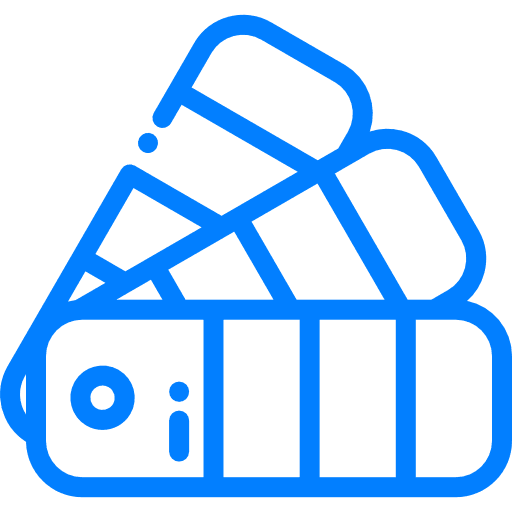 3. We will color and pour your concrete at the appointed time and place, and complete the project to your satisfaction.
It's that easy! At OKCrete, we make the color selection process as simple as possible and then take care of all the hard work of mixing and pouring your colored concrete.
What You Should Know About Color Matching
While we are professionals and will do our best to match your concrete to the color you want, there are no color guarantees.
Each mix of concrete and batch of color has its own chemical reaction. Therefore, we cannot perfectly match colors as a paint store can.
However, the colored cement will still look like what you want. A red will look red, and a tan will look tan.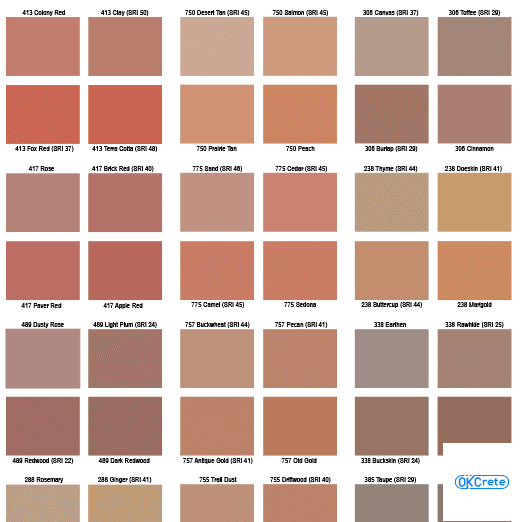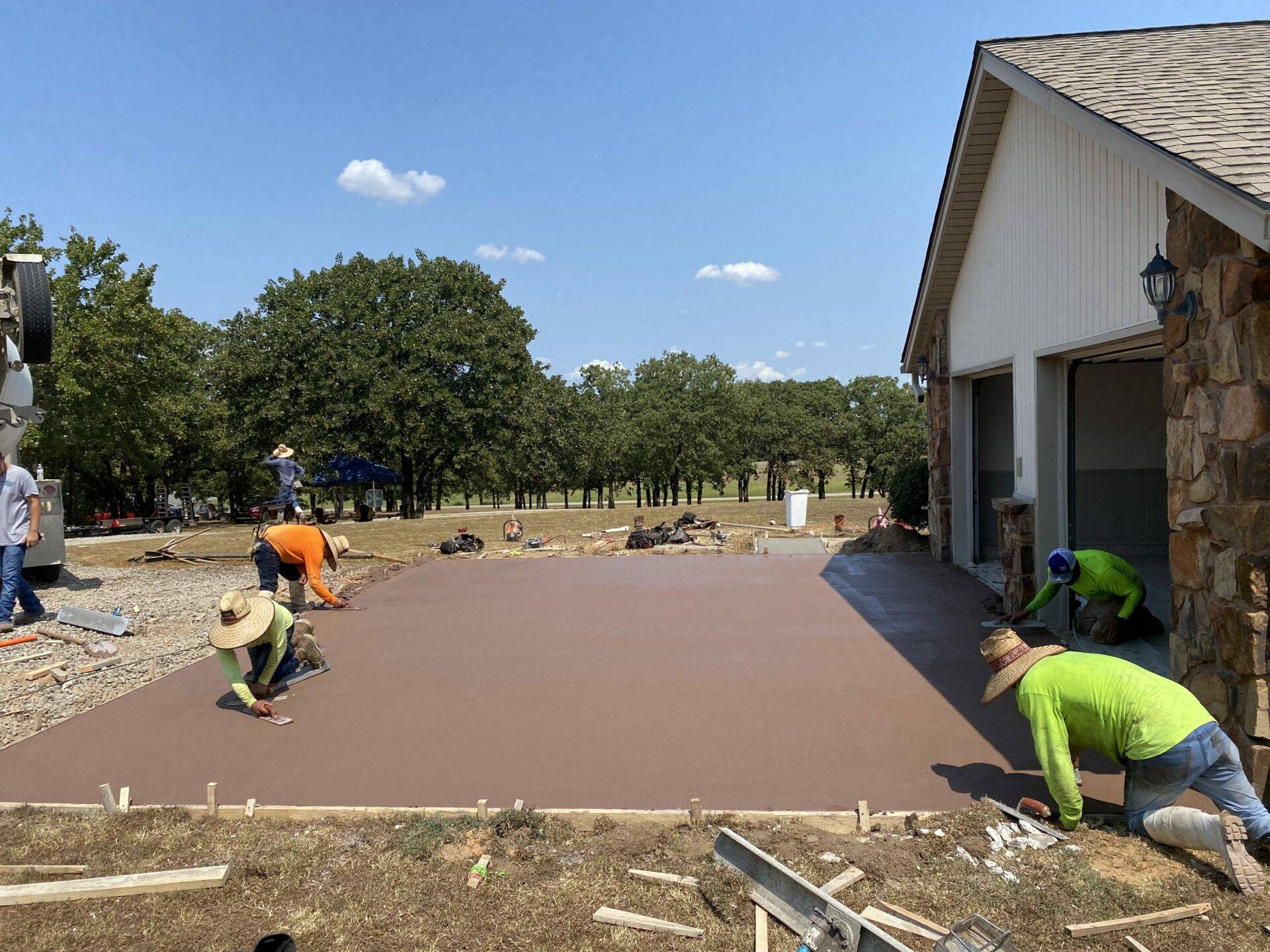 Use OKCrete's Integral Color Concrete for Your Best Look
OKCrete has tested all the ways to color concrete, and using integral color is the best by far.
Integral color concrete has color mixed into the "batter" of the concrete so the color is uniform throughout. It works beautifully for both indoor and outdoor uses, has UV stability, and is available for any new concrete job you have in mind.
Add some color to your next concrete patio, walkway, or pool deck with integral color concrete from OKCrete.
We'll review your request and get back to you right away!
---
Looking for concrete construction project financing?
Click here to learn more and prequalify: