OKCrete modular masonry fireplaces, pizza ovens, kitchen islands, outdoor living kits, oh my!
Your Outdoor Living Dreams Come to Life Now
OKCrete is a leading provider of modular masonry hearth and outdoor room components in the industry. Our extensive product line includes pre-engineered outdoor living kits suitable for both indoor and outdoor use, a diverse range of fire pits, wood-fired ovens, and innovative kitchen islands featuring our patented Cabinet Component System.
All our products are offered in kit forms and have a strong structural integrity, designed for effortless assembly by experienced masons or even novice installers. We prioritize superior strength, exceptional durability, and outstanding performance in all climates and conditions, ensuring the highest quality for our customers.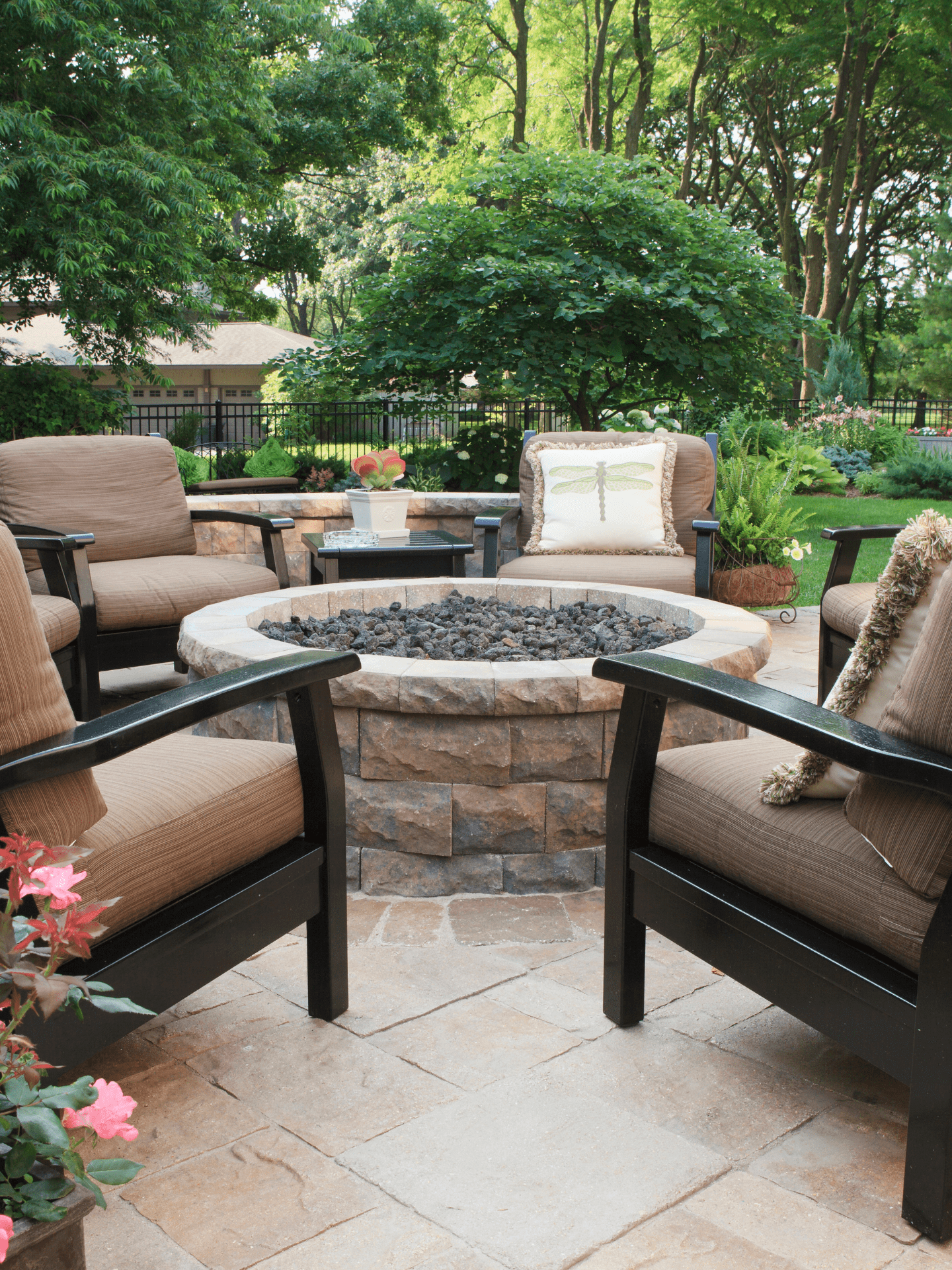 At OKCrete, we craft dreams into reality with our vibrant range of modular masonry marvels. Picture this: a sizzling backyard BBQ station, a cozy outdoor fireplace, or a rustic wood-fire pizza oven – all seamlessly pieced together with our kits. We lead the industry in providing an extensive collection of modular masonry fireplaces, fire pits that ignite gatherings, wood-fired pizza ovens for the perfect crust, irresistable BBQ smokers, and outdoor kitchen islands that redefine culinary adventures.
What sets us apart? Our kits are designed to effortlessly transform our outdoor space into a complete living area. Whether you're envisioning a serene indoor retreat or an outdoor haven for entertaining, our easy-to-assemble kits make the construction process a breeze. Say goodbye to the hassle and hello to streamlined, time-saving solutions courtesy of OKCrete.
Step into the world of limitless possibilities with easily customized OKCrete kits! Imagine a canvas where your creativity knows no bounds – our kits, like versatile building blocks, can be tailored to match any design vision you have in mind. The best part? You don't have to sacrifice performance or structural integrity.
Our products are meticulously crafted to harmonize seamlessly, creating a holistic outdoor living system. Whether your aesthetic leans towards rustic charm, modern elegance, or anything in between, OKCrete kids play along effortlessly. They're like chameleons, adapting to any masonry finish material design style you desire, ensuring they blend flawlessly into your home design or outdoor room setting.
With OKCrete by your side, your outdoor living dreams are not just dreams anymore – they're vibrant, tangible realities waiting to be unveiled!
In the heart of OKCrete's creations, innovation meets durability. Picture this: fireplaces and wood-fired ovens meticulously crafted from reinforced, heat-tolerant concrete, forming a powerhouse of strength and lasting resilience. These aren't just products; they're feats of engineering, designed to outperform expectations with a touch of elegance and a dash of rugged endurance.
But that's not all – behold our ingenious marvel, the patented Cabinet Component System. Outdoor kitchen islands that redefine simplicity and strength, seamlessly accommodating appliances from any brand. Imagine a culiniary oasis in your backyard, where creativity knows no bounds and the possibilities are as vast as the starlit sky.
OKCrete products aren't just about the present; they're about building a lasting legacy. Each creation is a testament to our commitment – to craft not just strong structures, but to weave stories around them. They're not just additions to your home; they're strong solutions and investment in the future, adding not just better value, but soul to your living spaces.
Superior Performance, Better Value
Prepare to experience a new dimension of excellence with OKCrete products. We don't just deliver quality; we deliver superior performance and we raise the bar with every innovation, infusing superior performance unmatched value into every creation.
What sets us apart? It's our dedication to transforming the ordinary into the extraordinary. Our kits and prebuilt wonders aren't just products; they're gateways to a lifestale, adding immeasurable value to your home. In a league of their own, our creations promise not just years, but decades of trouble-free, exhilarating enjoyment.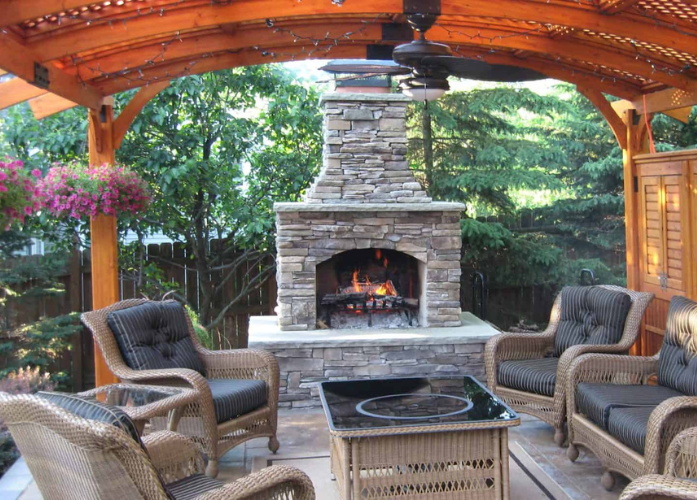 The Importance of Concrete Foundation
Solid concrete slabs beneath fireplaces and fire pits serve as the foundation for safety, durability, and aesthetics. 1.  Safety
A concrete slab beneath a fire pit serves as a crucial safety measure by providing a stable and fire-resistant foundation. Unlike combustible surfaces, concrete does not catch fire, ensuring that the flames remain contained within the designated area. Its heat-resistant properties prevent the ground underneath from becoming dangerously hot, reducing the risk of accidental fires and ensuring a safe environment for outdoor gathers. 2.

  Durability

:
A concrete slab beneath a fire pit offers exceptional durability, capable of withstanding high temps and heavy weight without cracking or deteriorating over time. This durability ensures that the fire pit remains securely in place, providing a long-lasting and stable foundation for outdoor entertainment, even under extreme conditions. 3.

  Aesthetics:
A concrete slab enhances the overall aesthetics of outdoor spaces by providing a clean, polished surface that complements various landscaping designs. Its sleek and uniform appearance creates a visually appealing focal point, adding a touch of sophistication to the area around the fire pit. It can also be customized with various finishes, colors, and patterns, allowing homeowners to match it with their preferred style and create a cohesive outdoor ambiance.