OKCrete – Oklahoma Concrete
We offer premium quality concrete for all your residential and commercial building needs.
Contact us today to get your questions answered and schedule your in-person consultation and free estimate.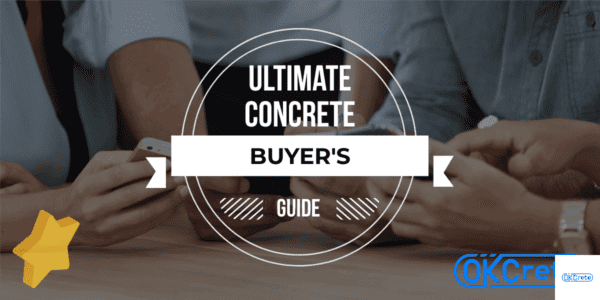 Our Mission
We walk our clients through the process every step of the way and strive to provide excellent client service. Our team blends state-of-the-art materials with years of experience to provide you with the best possible solutions.
Our Values
We give utmost importance to our client's satisfaction. Our experts strive to ensure that your construction experience is great. Whether you need concrete placement for a demanding commercial project or a residential landscape, we have all the solutions you need.
Cracks around your property? We can help you fix them. Uneven concrete in your workplace? Our experts have the perfect solution for you.
At OKCrete, we provide high-quality concrete placement for both residential and commercial projects. We have set high standards for concrete placement and provide all our clients with the right guidance and solutions that are designed to last.
Protect your driveways, patios, and buildings from structural damages with our professional concrete services. No project is too big or small for our experts.
We treat every project with the precision it deserves. If your home or office in Oklahoma needs concrete, trust OKCrete–the expert concrete contractor–to complete your job effectively and on time.
Premium Quality – Rely on us for the finest quality and an exclusive experience.
Affordable Price – Trust us to efficiently complete your project within your budget.
Client Satisfaction – We prioritize client satisfaction above everything else. Our team doesn't consider a job done unless you are 100% satisfied.
Seasoned Professionals – We have a team of experts to assess your needs and make a concrete decision for your project.
We started in September 2012, with an intent to set the benchmark for concrete and to educate our clients on what exactly to look for when signing a concrete contract. Our aim was to elevate our client's knowledge on the subject so that they could make a great choice and get exceptional results.

Decorative Concrete
OkCrete offers a variety of decorative concrete that will polish and enhance the appearance of your building. Experience an aesthetic finish with our decorative concrete.

Colored Concrete
Colored concrete has an added pigment throughout the matrix of the concrete. We use it for casting stones, ornamental work, for finishing external surfaces, floors, window sill slabs, treads of stairs, and more.

Custom Concrete
Our professionals also use other types of concrete depending on the building and its aesthetic. Reach out to learn more about what we offer.

Stamped Concrete
Stamped concrete is designed to be stamped for decorative applications generally used in patios, car porch, driveways, and sidewalks. It provides a custom look, has low maintenance, and comes at an affordable cost.
Hear from our happy clients!
Commercial Concrete Clients