Easy Project Financing Available
We have partnered with SweetPay to help you get personal loan offers that best fit you.
Go through the quick application process to view your loan offers!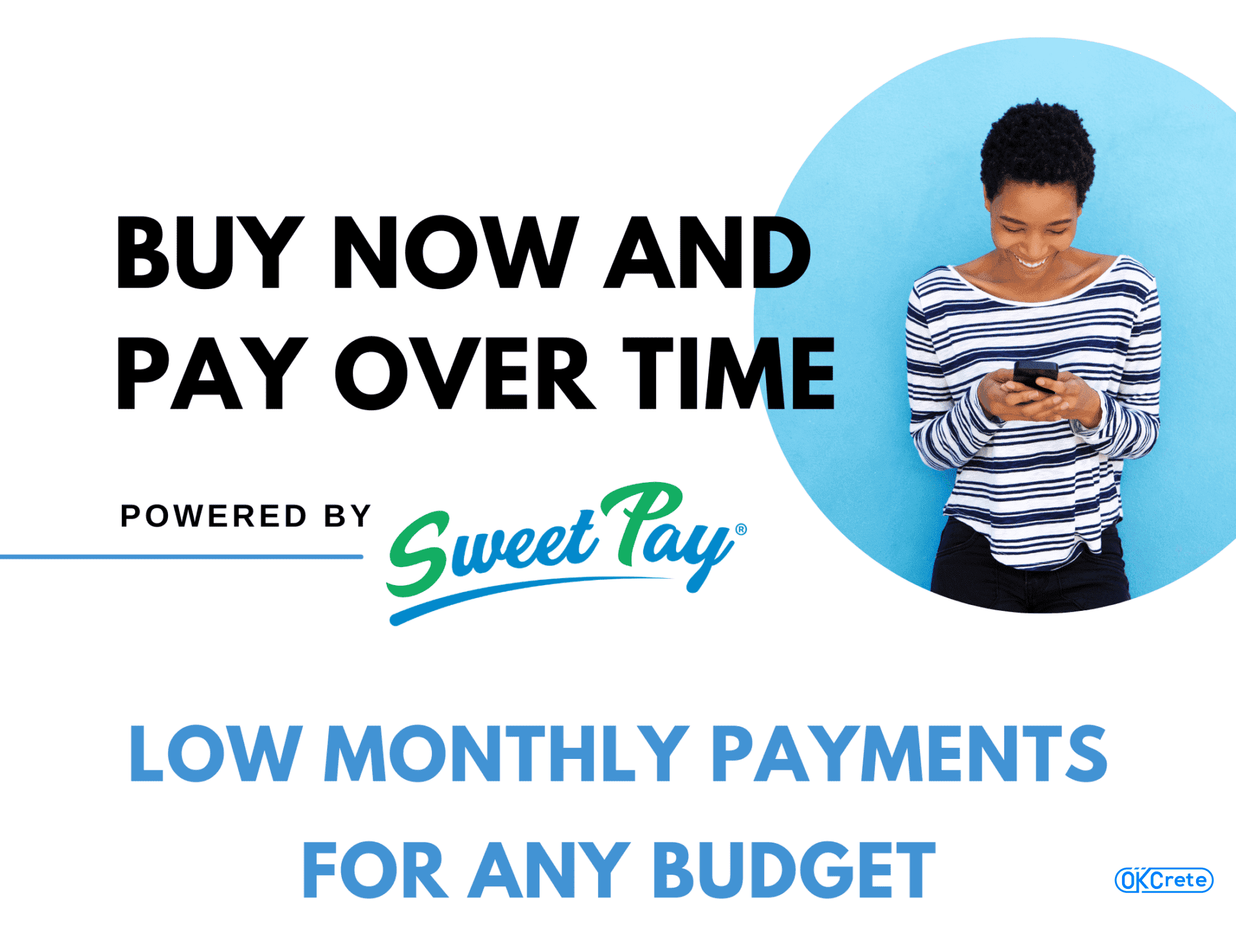 Learn About Concrete Project Financing
Financing part of your home improvement project allows you to afford exactly what you want long-term while making affordable payments over time.
Your financing offer will provide you choice so you can accept, decline, or adjust it.
We've seen great success with SweetPay, our financing partner. Applying with them won't negatively affect your credit.
A new concrete construction is an investment in your future. Our financing options are designed to help you afford the property of your dreams.
Will it hurt my credit?
No. Per SweetPay, it's quick and easy to check if you qualify, and checking won't affect your credit score. Upon prequalifying, you'll receive financing options to review.
Will OKCrete receive my personal details?
Nope. Just you and SweetPay handle your financial information.
Can I pay it off early?
Of course. It's a simple, easy loan that enables you to get your ideal concrete construction project completed sooner without any headaches.