Concrete Driveway Installation, Extensions and Add-Ons
Whether you need a brand-new driveway, want to extend your original one, or need a special add-on, OKCrete can make it happen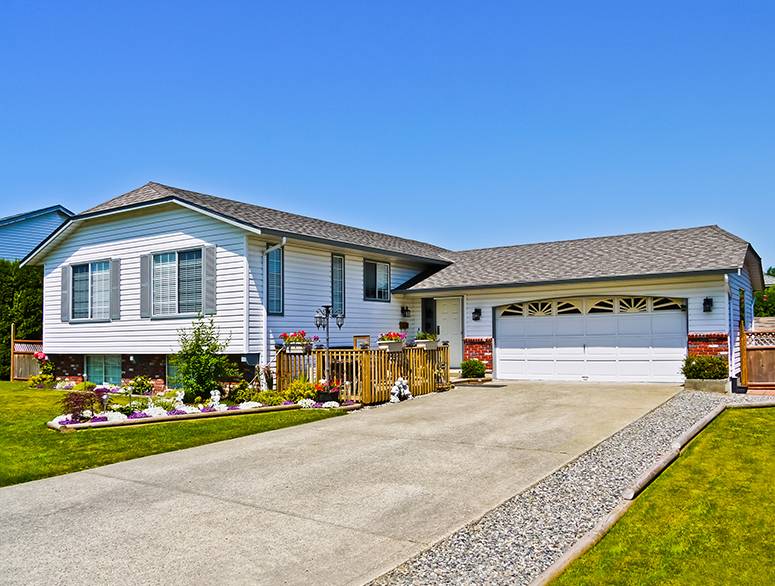 Driveways are an excellent feature of the modern American home. Your driveway is the welcome mat to your home, but it's also much more. It is where you store and wash your car or RV, and it is the first thing people see when they come to your home. The driveway can be a hub of family activity.
Want to make life easier for yourself and your family? A concrete driveway or driveway extension can provide a simple, effective solution! From the perfect parking spot when you leave the house in the morning to an attractive frontage that increases curb appeal, enlisting a professional contractor specializing in driveways is one of many ways homeowners ensure their property looks great.
OKCrete Has Your Driveway Needs Covered
If you're looking for a new driveway or to extend or upgrade your current driveway, OKCrete has you covered. Our experienced team of concrete professionals can handle any job, from a simple driveway extension to complex add-ons.
Here's a quick rundown of our concrete driveway services.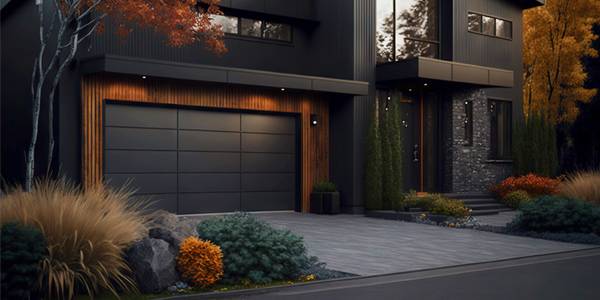 Installation of new concrete driveways:

We can install a new concrete driveway for you, using top-quality materials to ensure a long-lasting and stylish look.
Driveway extensions: 

If you need to extend the length of your driveway, we can help. We'll ensure your existing driveway is adequately integrated with the new section to create a seamless look.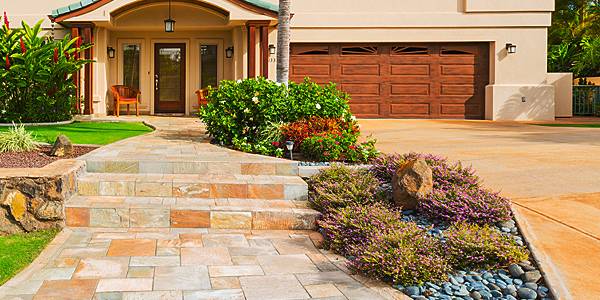 Driveway add-ons:

 We can add features to your driveway, such as decorative patterns, curves, aprons, parking pads, and anything else your driveway needs.
OKCrete can install a new concrete driveway or add to your existing one quickly and efficiently. We have a whole team of concrete experts standing by to make your driveway dreams a reality. Let's look at some of the benefits of a concrete driveway.
The Benefits of OKCrete's Concrete Driveway Services
The benefits of having a beautiful and functional concrete driveway include:
  Easier Access:

  Managing multiple vehicles in a tight space can be an issue. Why not upgrade with a concrete driveway installation to make life easier? With so many options available, you'll have plenty of room for cars without running into wheel ruts or mud churning through your property.

More Space:

  Having enough space to park everyone's vehicles is crucial for the comfort and security of your guests — and vital if you have more than two cars in most households. Not only will there be plenty of spaces for all vehicles, but it also adds peace of mind, knowing visitors won't need to park off-site or manage any risk from being exposed away from home.

Increased Home Value and Curb Appeal:

  A concrete driveway can add to the overall value of a home, making it more desirable to potential buyers whenever you decide to sell.
Customization:

  From smooth poured surfaces to stamped designs of pavers or stones, there's something out there to suit any home style while fitting within your budgetary requirements.
 Increased Durability: Concrete is much more durable than other materials, such as asphalt or gravel, making it an excellent long-term and cost-effective investment for driveways. Concrete can also withstand very low and very high temperatures.
 
Improved Safety:

  A concrete driveway provides a smoother and safer surface for pedestrians and vehicles, reducing the risk of accidents.

Better Drainage:  A concrete driveway's solid surface helps improve drainage in the area, preventing water from pooling and causing damage.

Easily Cleanable:

  A concrete driveway can be cleaned in minutes. Either give it a quick wash with the garden hose, sweep it with a broom, or use a power washer for more intense but manageable cleaning to restore its original luster.
A concrete driveway will enhance your home or business's look, feel, and functionality from the moment you first stand on its hard surface.
We Can Work With Any Surface
We want you to have a driveway you love. Our concrete driveway services can help you get it. We can give you the driveway you want, no matter what the existing surface looks like
Uneven or Challenging Surfaces
With the right experts, even challenging surfaces like gradients or uneven yards can become a perfect place for your vehicles to park. Thanks to concrete's versatility, it is possible! Our team provides comprehensive preparation before laying down the concrete so that you have an extension on your driveway with smooth and leveled results every time.
Straight or Curved — No Problem
With OKCrete, you can give your driveway the unique edge it deserves. Whether you're aiming for a perfect curve or something more angular — OKCrete is up to the challenge. We're dedicated to helping create driveways and extensions that fit just right into any space. Put a stylish spin on your home's entrance today!
What Do You Get With OKCrete's Driveway Services?
If you have to install or extend your concrete driveway or add on a particular segment to complete its look, OKCrete has the equipment, experience, and expertise to get the job done quickly, efficiently, and at an affordable price. Here's what we can offer:
Installation of a new concrete slab to match your existing surface.

Extension of a current driveway to the desired size.

Decorative designs and patterns add a touch of style.

Help with planning and design of concrete add-ons.

Color and texture to suit your needs and wants.

Drainage systems to keep your driveway looking great.

Professional service.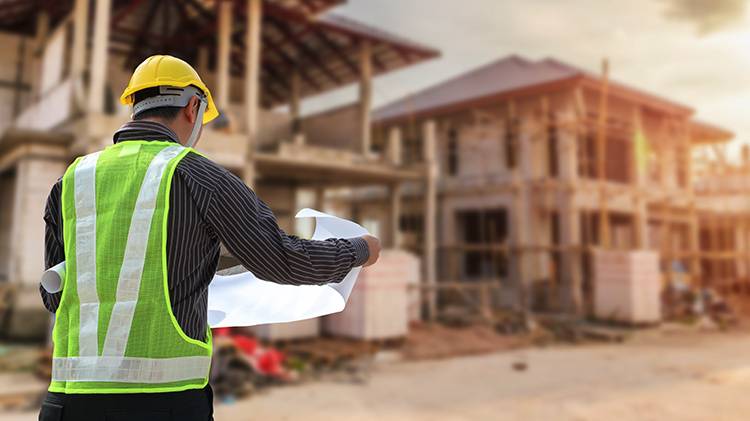 At OKCrete, we pride ourselves on providing the highest-quality services and materials in the Tulsa, Oklahoma, area. We are dedicated to ensuring our customers are satisfied with the results of their projects, and we guarantee our work will last for years.
If you're looking for a way to make your driveway stand out from the rest, then concrete driveway installation, extensions, and add-ons from OKCrete are the perfect solution. Our experienced team of contractors can provide you with a wide range of options to give your driveway a unique and eye-catching appearance.
Trust OKCrete for all your concrete driveway installation, extension, and add-on needs.