OKCrete Pergola Installation
OKCrete can install the pergola of your dreams to make your backyard the ultimate hang-out spot.
Welcome to the world of elegant outdoor living! At OKCrete, we specialize in transforming ordinary outdoor spaces into extraordinary havens with our expert pergola installations. Whether you're envisioning a cozy corner for intimate gatherings, a stylish shelter for outdoor dining, or a relaxing retreat for unwinding after a long day, our team is dedicated to bringing your dreams to life. With great craftsmanship and a keen eye for design, we create custom pergolas tailored to your unique style and space.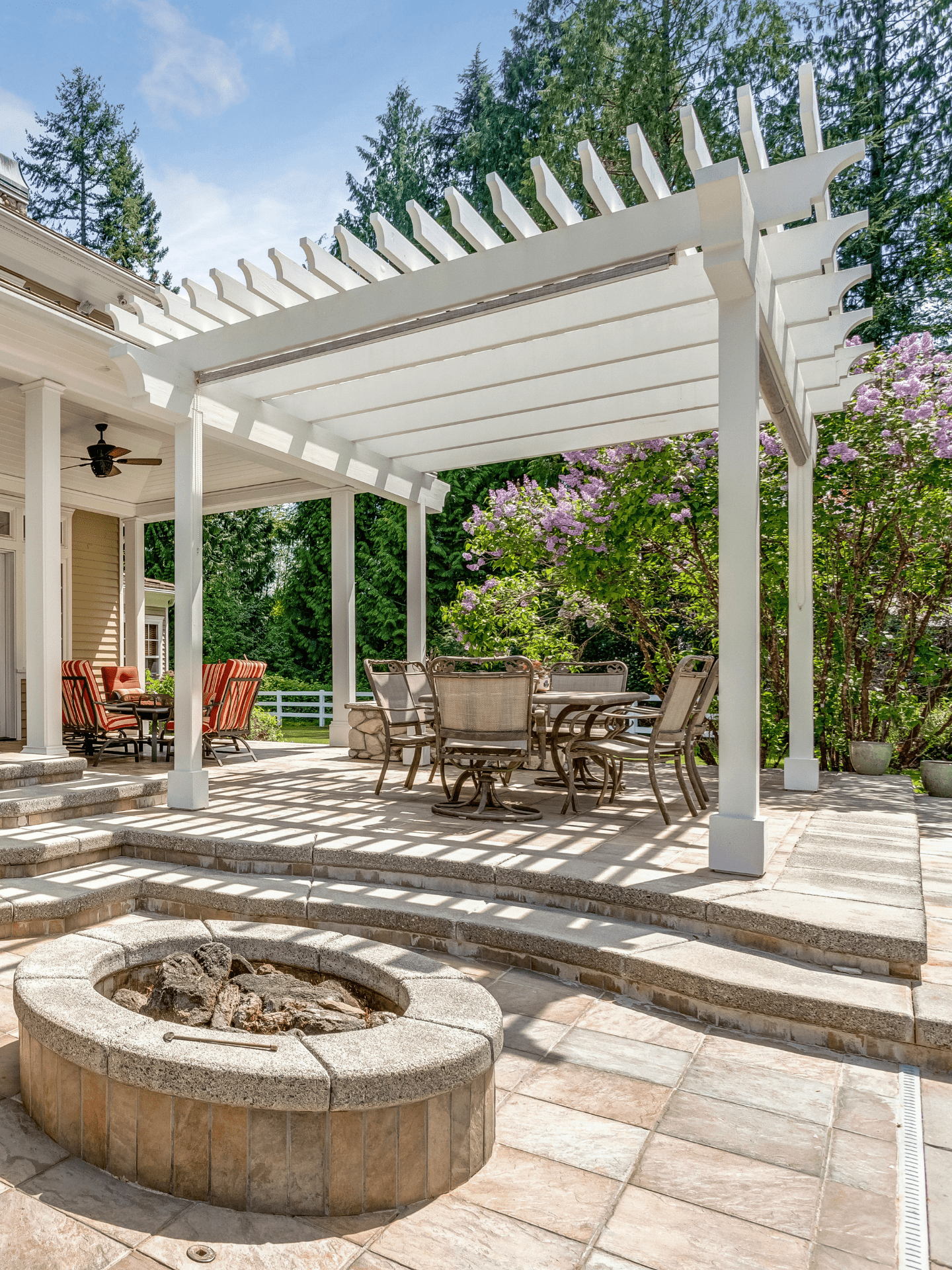 Unique Design, Exceptional Quality
What sets us apart is our innovative approach to blending functionality with aesthetics, installing pergolas that are not only structurally sound, but also visually stunning. We select high-quality materials, ensuring durability and longevity while reflecting precision and attention to detail. Our pergola installations provide both shade and style so you can have the dream backyard you've been wanting.
You Dream It, We'll Do It
We specialize in turning your backyard dreams into reality through our expertly crafted pergola installations. With a keen understanding of design aesthetics and a commitment to exceptional craftsmanship, OKCrete can transform any outdoor space into a haven of tranquility and style. Their team of skilled professionals work closely with clients to conceptualize and create a pergola area that aligns with their vision.
Why Concrete Is Necessary
Pergolas, being substantial outdoor structures, typically require a stable foundation to ensure their durability and longevity. While it's not an absolute necessity, installing a concrete slab underneath the pergola is highly recommended for several reasons. 1.  Solid, Level Surface:
A concrete slab provides a solid, level surface, preventing the structure from sinking or tilting over time. This stability is crucial, especially if you plan to furnish the pergola with heavy outdoor furniture or equipment. 2.

 

Acts as a Barrier:
A concrete base acts as a barrier against ground moisture, preventing wood rot and other forms of decay that can affect the pergola's wooden components – if you choose a wooden structure. 3.

  A Secured Anchor:
A concrete slab offers an easier and more secure way to anchor the pergola securely, especially in areas prone to high winds or seismic activity. Ultimately, while it might be possible to install a pergola without a concrete slab, the benefits of having one in terms of stability, longevtiy, and structural integrity make it a highly advisable choice for any pergola installation.

What's Your Vision?
Whether you desire a classic traditional appearance, a sleek farmhouse style, or a contemporary masterpiece for your backyard, we have the expertise to bring your vision to life. 4.

  Custom Designs
Share your vision with us, and we'll illustrate how it will come to life in your very own backyard before any construction begins. Not sure about your preferences? Allow us to assist you in crafting something distinctive that you and your family will cherish for years to come. 5.

We'll Cover For You  
Dreaming of a year-round sanctuary? Prefer complete coverage? Our team can tailor your structure exactly to your specifications, offering options ranging from Polycarbonate sheeting to standing seam steel and even asphalt shingles for the perfect finishing touch.
6.

Ready to Extend?
Prolong the enjoyment of your outdoor space during chilly months by incorporating a temporary vinyl wall. Thanks to the structures being crafted from durable structural steel, you can effortlessly install and remove it using magnets, eliminating the need for any permanent holes or hardware.