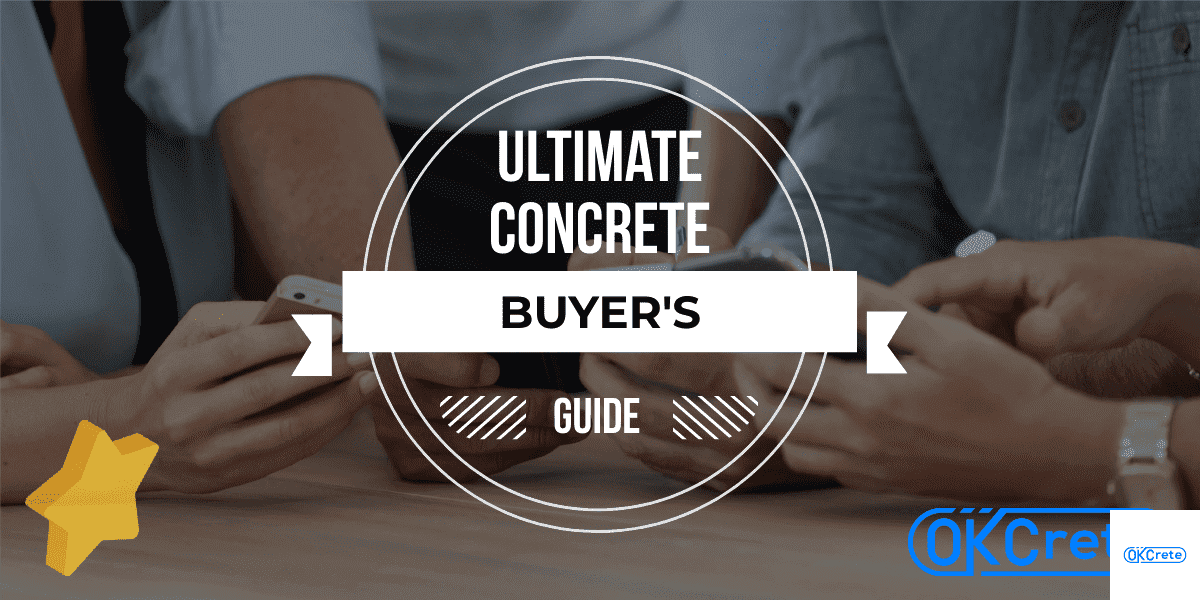 You need a new concrete patio, concrete driveway, or walkway project, but you're not sure how to hire the best concrete contractor.
You've heard horror stories about people who have been ripped off by unscrupulous concrete contractors, and you don't want to become one of them.
You know you need a concrete contractor as you see cracks in your foundation or need a new concrete driveway. But how do you know which Oklahoma concrete contractor to hire? With so many options out there, it can be tough to make a decision.
But never fear! This guide will provide the answers to questions you may have about concrete contractors, giving you the ultimate buyer's guide for hiring a reputable concrete contractor Oklahoma who will do a great job at a fair price.
Why concrete and not other materials?
This is a question we always get at OKCrete – why use concrete and not some other materials? After all, there are plenty of other materials to choose from, including steel, asphalt, gravel, resin, etc. So why go with concrete?
Well, there are actually a lot of reasons. Concrete is easy to work with and versatile. It can be used for a wide variety of applications, from sidewalks to buildings to bridges.
Plus, concrete has many price options to choose from depending on the quality desired. Generally there are three types of concrete priced at different levels. The first option is low-grade concrete, which is typically priced at around $4 per square foot. The second option is mid-range concrete, which is usually priced at around $10 per square foot. The third and final option is high-grade concrete, which can cost up to $15.
Here are a few tips on how to get the best price on concrete services:
Compare prices from multiple contractors.
Get quotes for different types of concrete.
Ask about discounts or promotions.
Another great thing about concrete is that it's low maintenance. You don't have to worry about repainting or sealing it every few years. Just give it a sweep and an occasional wash, and it will look good as new.
But perhaps the most important reason to use concrete is that it's just plain old cool. Concrete has a unique look and feel that can't be replicated with any other material. When you use concrete, you know you're building something that will last (up to a century if well cared for).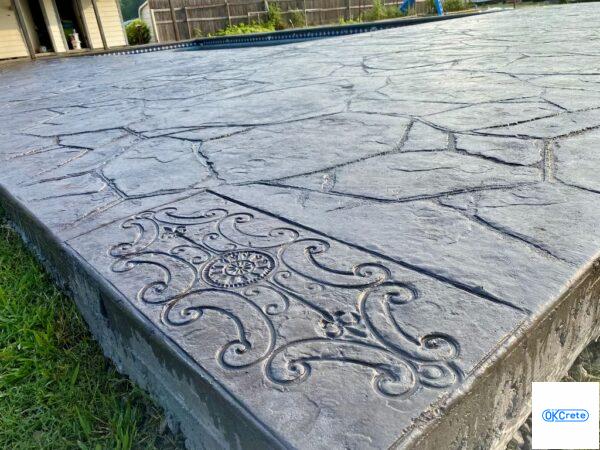 Questions to ask contractors bidding on your project
You're about to embark on a concrete construction project. You've drawn up the plans, gathered the necessary permits, and now it's time to find a contractor to do the job. You put out a call for bids and start interviewing potential contractors.
But what questions do you ask these Tulsa concrete contractors? Learn the typical questions to ask concrete contractors below.
How long have you been in business?
The answer to this question can tell you a lot about a contractor. If they've been in business for a long time, it's likely that they're doing something right. They must have a good reputation and be able to deliver quality work, or they wouldn't have been able to stay in business for so long.
On the other hand, if a contractor is new to the industry or new to the area, they may be more eager to please and more willing to negotiate on price.
Of course, there are exceptions to every rule, so you should always do your research before hiring a contractor. But asking about their experience is a good place to start.
What experience do you have with projects like mine?
One of the most important questions you can ask a potential contractor is what experience they have with projects like yours. This will give you some insight into whether or not they're actually qualified to handle your specific job.
It's also an excellent opportunity to get a sense of how they communicate with clients.
For example, if you're interested in decorative concrete–such as stamped concrete or integrated color concrete–make sure to say so before getting too far along with your quote with your potential concrete company.
Can you provide references from past clients?
A good contractor should be able to provide you with a list of past clients who are happy with their work. Asking for references is a great way to vet a potential contractor and ensure they're the right fit for your project.
You can learn a lot about a contractor by reading online reviews and checking out third-party websites. This will give you an idea of how the contractor has handled past clients and projects.
Customer reviews on Google, BBB, Facebook, and other third-party sites are excellent points of reference because they aren't posted anonymously. For example, a fraudulent contractor could have you call a fake reference just to secure your down payment and then not perform the work at all.
Would you be willing to share before and after pictures of past projects?
A before and after picture portfolio is a great way to see the quality of work that a concrete contractor can provide.
It also gives you an idea of their attention to detail and willingness to go the extra mile to ensure a job is well done.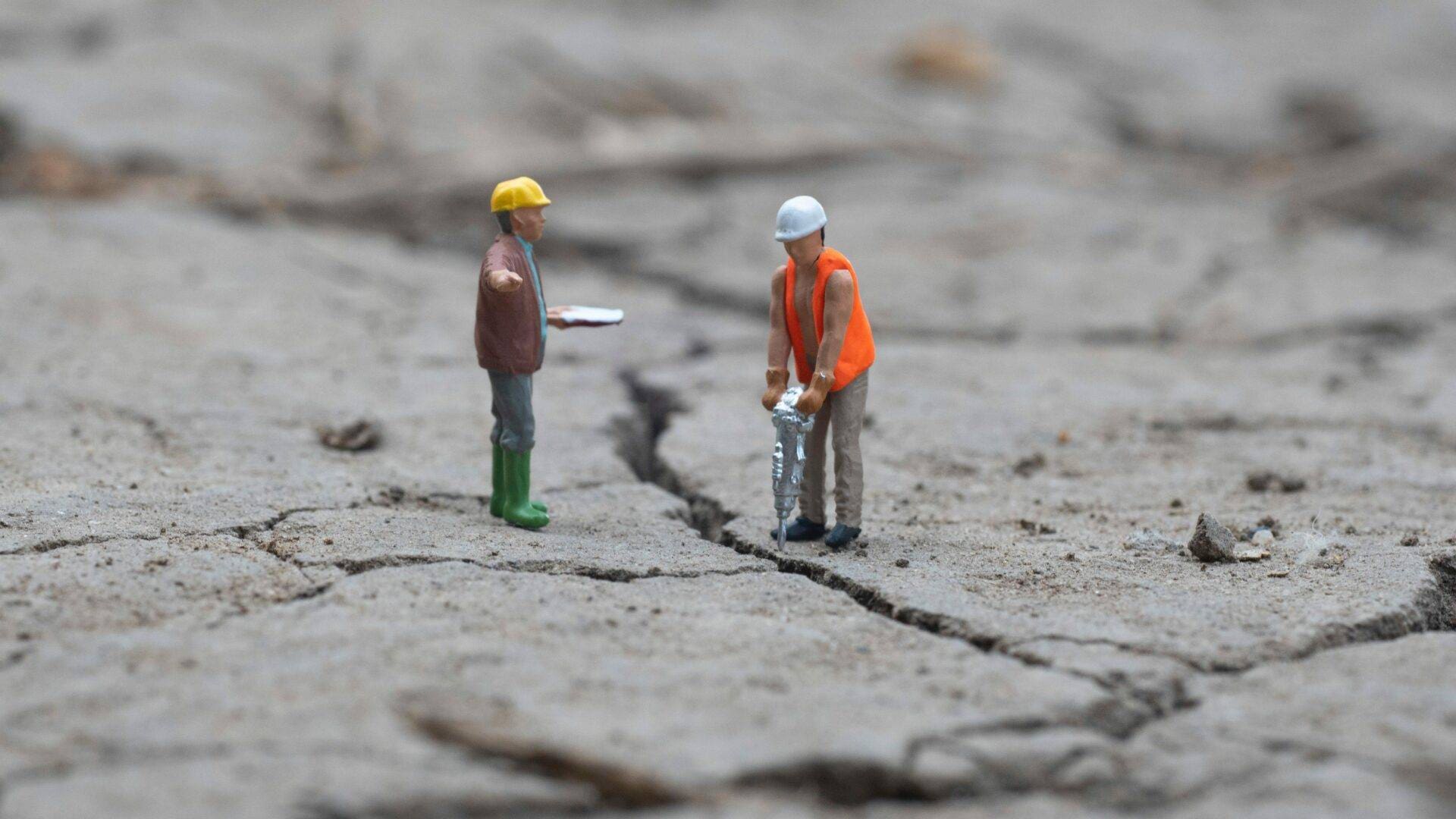 What is your estimated price for the project?
Make sure you get a detailed breakdown of the estimated costs. This will help you understand what you're paying for and if there are any hidden costs.
While it's impossible to know exactly what will happen during a job, there are a few things that can change the price of your concrete project. Things like underground problems, weather, and your requests for a plan change can all affect the price of your project.
You don't want to get caught off guard by a higher bill, so it's always best to ask ahead of time. That way, you can budget for any potential cost increases and avoid any unpleasant surprises down the road.
What is included in the price?
Concrete contractors often give you a base price, but there are often other costs that are not included in that price.
Ask if PSI, permitting, warranty, fininshing, debris cleanup are included in the concrete price estimate
When you're ready to start your concrete project, you can have your layout sketch prepared. This way, each bidding concrete contractor bids the same exact project. This will make it easier to compare bids and find the best price for your project.
Are you sufficiently insured?
Whenever you're hiring a concrete contractor, you should always make sure that they are sufficiently insured. This will help you know if you're protected from any potential liabilities that might arise. Check if the contractor has
General liability insurance- protects the contractor in case they damage your property.
Professional liability insurance- protects the contractor in case they do a bad job.
Workers compensation insurance- protects their employees in case they get injured on the job.
Contractor's tools & equipment insurance- covers the tools and equipment used by contractors.
Commercial auto insurance- covers damage cause by the concrete contractor's vehicles.
You can usually find out if a contractor is insured by asking them directly. If they're not, you may want to consider hiring someone else.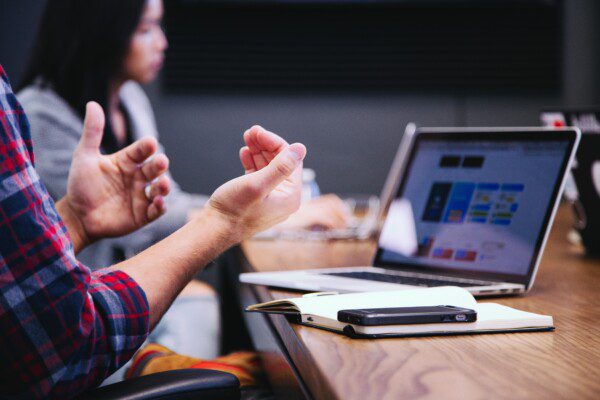 When can you start the project?
The answer to this question can tell you a lot about the contractor. If they're able to start the project right away, it means they're likely organized and have their schedule open.
If they can't start the project for a few weeks or even months, it could signify that they're committed to their current work as are highly sought after.
Either way, it's essential to ask this question so you can get a sense of the contractor's availability and professionalism.
How long will the project take to complete?
When you're looking for a contractor to complete a concrete project, you might be tempted just to choose the lowest bidder. But before you do that, you should ask them how long the project will take to complete.
If the bids are based on completing the project quickly, that could mean they're cutting corners. So before you hire a contractor, be sure to ask them about their timeline for the project. And if they can't give you a clear answer, you might want to look elsewhere because the last thing you want is a half-finished project that's taking forever to complete.
What type of warranty do you offer?
The answer to this question will tell you a lot about the contractor.
If it sounds too good to be true, it just might be. For example, if they promise concrete will never crack, ever, then beware.
Some might promote a better-sounding warranty to get more jobs but when it's time to perform warranty repairs, now your concrete might have fillers, temporary sealers, or change in ways that weren't part of your initial project plans.
Reputable concrete contractors may offer warranties that sound shorter than you'd like, but that's because concrete defects are usually very obvious within a short amount of time.
So is the lack of any warranty or a shorter-term warranty like 3-month or 1-year too risky? Not at all.
The best suggestion is that you don't approve the project's completion unless you're satisfied, especially since you typically pay the remaining balance upon approving the project's completion.
Regardless of the contractor's warranty length, it might be more beneficial to you to ask for examples of how they might resolve some of the more common–or more extreme–issues that could happen.
What days and time of day do you work?
Asking potential concrete contractors about their work schedule will give you an idea of their availability and whether they will be able to work around your schedule. It's also a good way to gauge a contractor's punctuality.
If they're unable to give you a clear answer or they're constantly changing their schedule, it may be best to look elsewhere.
Are you a general contractor (GC) that outsources to subcontractors or do your employees perform all the work?
When you are interviewing contractors, be sure to ask if they outsource any of the work to subcontractors. It is important to know if the company you are hiring will be doing all the work themselves or if they will be hiring other companies to do some of the work. This can impact the quality of the work and the timeline for the project.
GCs who outsource the work to subcontractors typically have a larger company with more overhead costs. On the other hand, contractors who have their own employees usually have lower overhead costs.
If the contractor subcontracts, dig in to find out if the subcontractors themselves are legal hires who are licensed and insured. Also, enquire how often a supervisor is likely to be on site (daily, every Monday, at certain milestones)?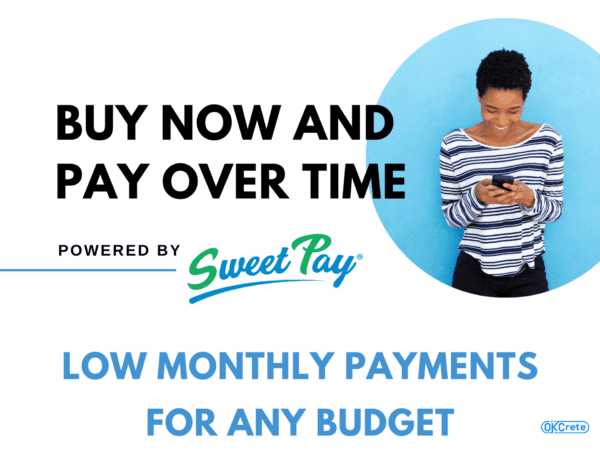 What payment method do you allow?
When hiring a concrete contractor, it is important to know what payment methods they allow. Some contractors only accept cash, while others will accept credit cards (may charge a fee since these are large transactions (3% of $10k is $300). Some may even accept payment from financing options or allow you to use your HELOC.
If a concrete contractor only accepts cash payments, this could be a warning sign and we recommend proceeding with caution. This is because it's harder to track cash transactions and get your money back if something goes wrong.
Do your research to make sure they are a reputable business before handing over any money. And if you do decide to hire them, be sure to get everything in writing so you have a record of the agreement.
Warning signs during the estimation process
The estimate process may be full of potential warning signs that you're about to hire the wrong contractor. Here are just a few of the red flags to watch out for:
If a contractor tries to give you a quote without looking at the job site, beware!
If a contractor offers you a price that is way below or much higher than the competition, be suspicious.
A contractor who is unable to provide references from past clients should be avoided.
If a contractor is reluctant to put the estimate in writing, be wary.
Beware of contractors who pressure you to sign a contract on the spot without giving you time to think it over.
If you see any of these warning signs, make sure you do your due diligence before hiring a contractor. Otherwise, you could be in for a world of hurt (and a whole lot of concrete!).
You're ready to hire a contractor. Now what?
When you're ready to hire a concrete contractor, be sure to review the contract carefully and check if it fulfills all your concrete work needs.
Expect to pay a deposit, as this is standard practice for this type of work. The deposit is used to cover the cost of materials and other expenses, and it's usually a percentage of the project's total cost.
Finally, once you've chosen a contractor, get everything in writing. This includes the price, the scope of work, and the timeline for the project.
How to prepare for project start
After you've gone through the process of hiring a concrete contractor, it's time to start preparing for the actual work. Here are a few tips to help you get ready:
Make sure you have all the necessary permits and approvals. You don't want to get started on your project only to have the work halted due to a missing permit.
Gather any samples or plans that you have for the project. Your contractor will need to know exactly what you're hoping to achieve so that they can create a plan of action.
Clear the area where the work will be taking place. This includes removing debris, cars, plants, or other objects that could get in the way.
Make sure the area is well-lit. Bright lights will help the workers see what they're doing and avoid accidents.
If you have questions or concerns, now is the time to ask them. Your contractor should be happy to address them.
Remember: The start of a concrete project can be delayed due to weather conditions, so it's essential to be patient and be prepared for delays.
Once the project is underway, it's crucial to stay out of the way and let the contractor do their job. However, make sure to inspect the work regularly to ensure that it's up to your standards.
What to expect on-site
If you've just hired an Oklahoma concrete contractor, you're probably wondering what to expect on-site. Here's a quick rundown of what you can expect:
The grass will get damaged. This is unavoidable, so make sure to trim any areas you don't want damaged.
There will be dust. Lots of it. It will get everywhere, so be prepared to vacuum and dust regularly for a few weeks.
Your contractor will probably use a pump truck. This is big and noisy, so be prepared for some noise pollution.
You'll need to keep an eye on the weather. If it's too cold, the concrete will crack. If it's too hot, it will dry too quickly and can get cracks.
The job site will be a mess. Even though your contractor will try to clean up as much as possible, some concrete residue will likely be left behind. This is especially true if your concrete is being poured on a windy day.
What to expect after the project
After your Oklahoma concrete contractor has completed their work on your concrete project, there are a few things you should expect and do:
First and foremost, you can expect a thorough cleanup. Your contractor will likely spend an hour or two making sure all the concrete debris is removed from the site.
After the final cleanup is finished, please take a close look at the project to make sure that the job was done to your standards. If you see any defects, point them out to your contractor so they can be fixed.
Once you are satisfied with the work, pay your contractor the remaining amount per the written agreement.
Finally, if the concrete is still wet, it is essential to let it cure properly before using it. This process can take up to 48 hours, so be patient!
Concrete Repair Services vs. Concrete Replacement Services
If your concrete is cracked, chipped, or otherwise in need of repair, you may be wondering if you can simply repair it or if you need to replace it entirely.
Unfortunately, there is no easy answer – it all depends on the extent of the damage and the overall condition of your concrete.
However, there are some warning signs that you can look for to help you decide if repair or replacement is the better option. Here are a few things to watch out for:
If the damage is extensive, concrete repair may not be possible.
Concrete replacement may be necessary if the damage is in a vital structural area.
If the concrete is in poor condition overall (cracks wider than a quarter-inch, chunks missing from the concrete, severe discoloration or staining, and uneven or sagging surfaces), concrete replacement may be a better option.
If you're unsure whether to repair or replace your concrete, it's always best to consult with your Oklahoma concrete contractor.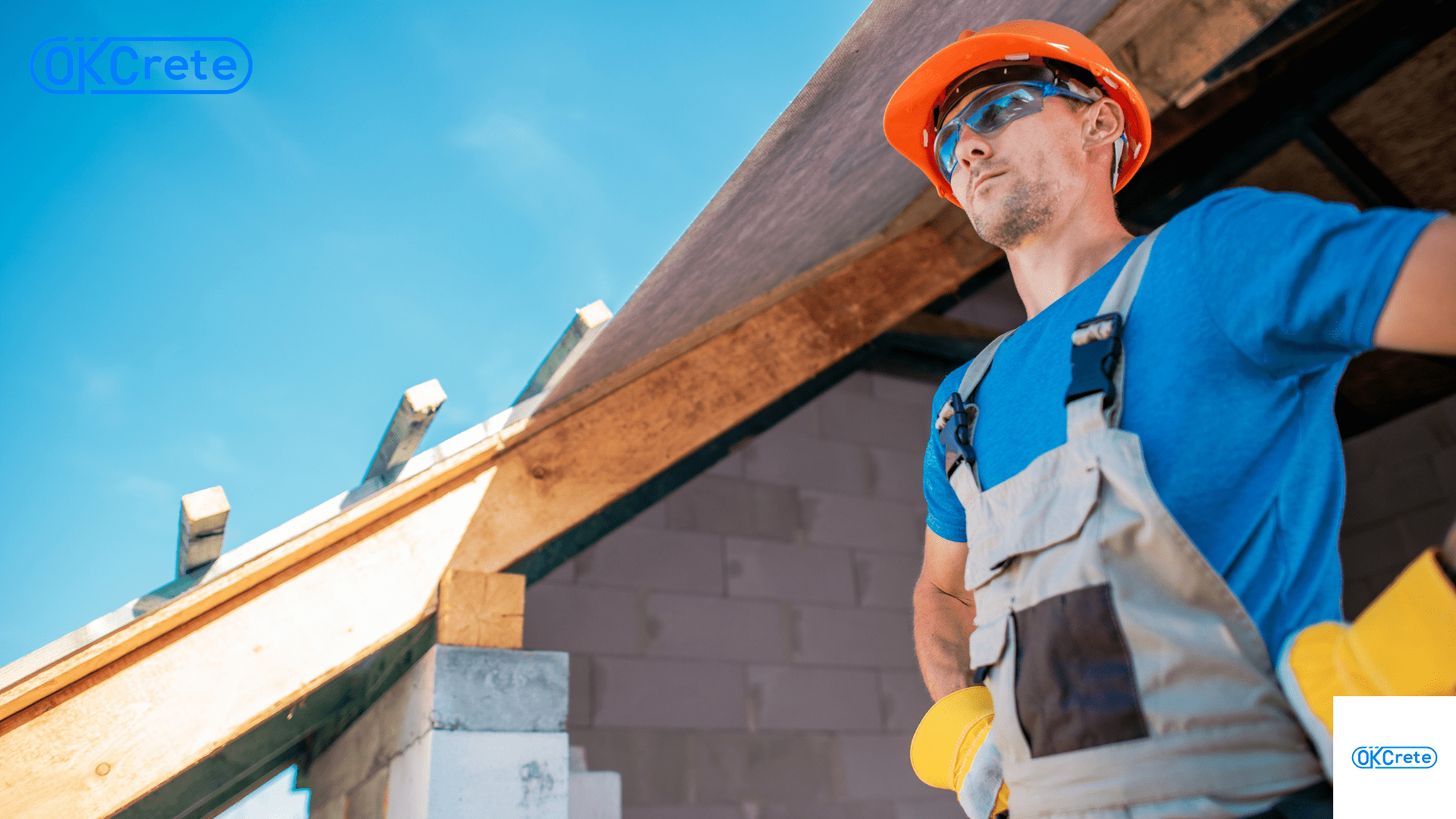 Why hiring a concrete contractor is better than DIY?
We all know that the DIY approach can be tempting. After all, it seems like a great way to save money. But when it comes to concrete work, hiring a professional contractor is always the best way to go.
Here are two main reasons why:
For one, concrete work is not as easy as it looks. Unless you have experience working with concrete, making mistakes is very easy. And those mistakes are not only costly but could also be permanent. A professional contractor, on the other hand, has the experience and knowledge to get the job done right the first time.
Secondly, professional concrete contractors have access to the best materials. If you're trying to do the job yourself, you'll likely have to settle for whatever you can find at your local home improvement store. But a professional contractor will be able to get high-quality materials that will result in aesthetically pleasing concrete works.
Choosing the right type of concrete
The type of concrete you choose will depend on the project you're working on, the climate conditions, and your budget. Here are a few of the most common types of concrete to choose from:
Plain concrete: This is the most common type of concrete used for almost all projects.
Colored concrete: While the most common color for concrete is gray, you can also find concrete in various colors, including white, black, red, and even blue. Colored concrete can be used to create accent walls, borders, and other accents.
Stamped concrete: This type of concrete is often used to imitate other materials, such as stone or brick.
Polished concrete: This type of concrete is polished to achieve a smooth, shiny finish.
You can use different types of concrete to achieve different looks. For a classic look, use traditional concrete. For a more modern look, use stamped concrete. And for a truly unique look, use stained concrete.
Why OKCrete?
Whenever you need concrete work done in Oklahoma, start your bidding process with OKCrete! We offer premium quality concrete for all your residential and commercial building needs. No project is too big or small for us.
At OKCrete, we pride ourselves on our great customer service. Our team of experts always goes the extra mile to make sure we exceed all our clients' expectations and with this, we've had dozens of 5 star reviews from our satisfied customers.
We have the perfect mix for your driveway, sidewalks, patios, and more. We also have a wide variety of colors and textures to choose from, so you can find the perfect look for your home or business.
We do free consultations and estimates, so you can get all the information you need to make a decision. If you're unsure what you need, our team of experts can help you figure it out. We'll work with you to find the right solution for your project. And if you have any questions along the way, we're always happy to help.
Our main residential services include:
If you're looking for a premium quality residential concrete company that you can rely on, contact OKCrete today for a free consultation.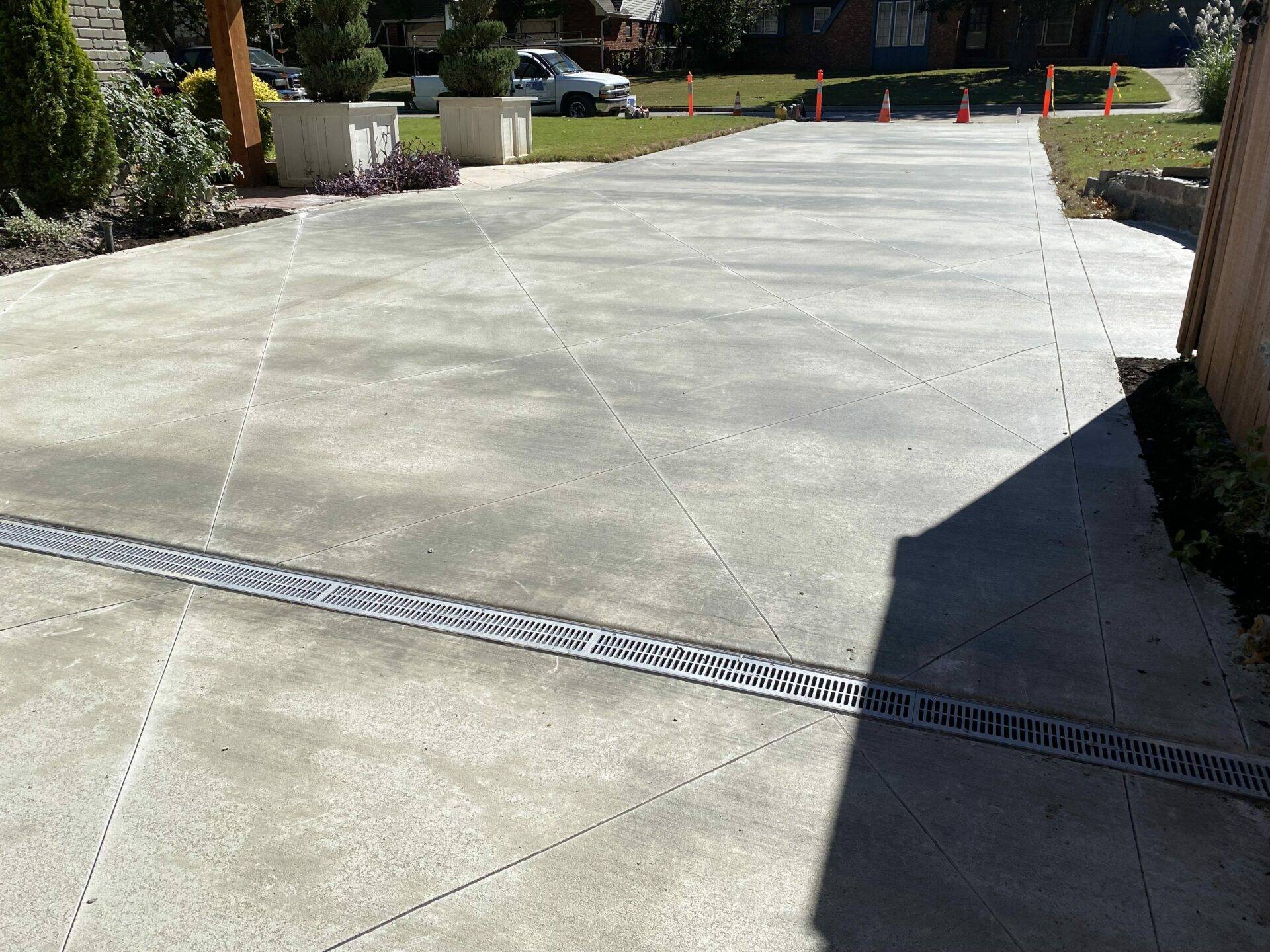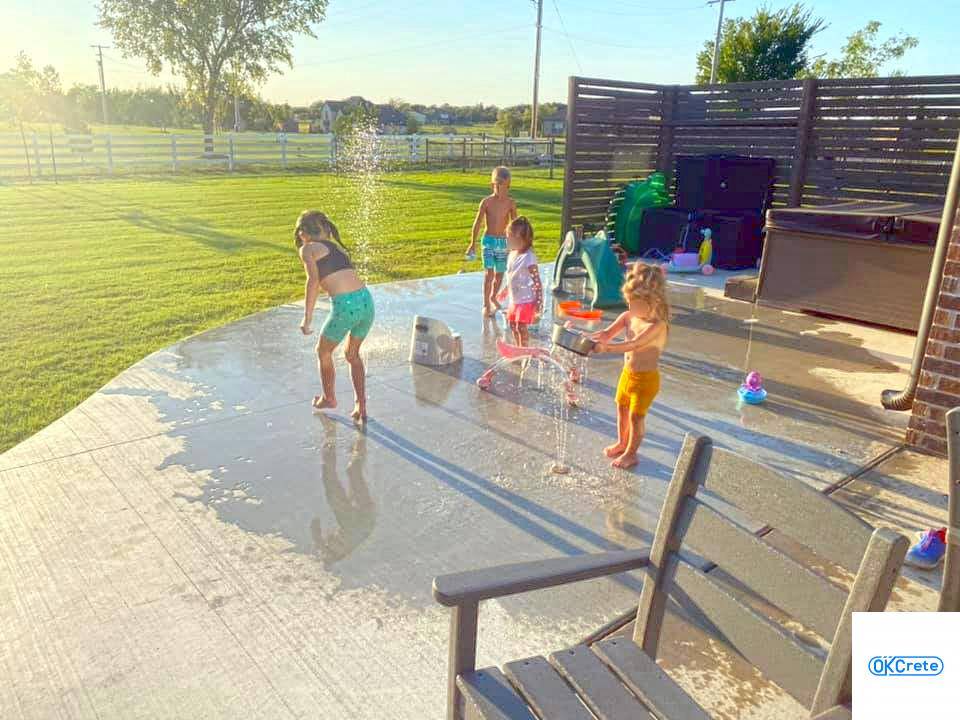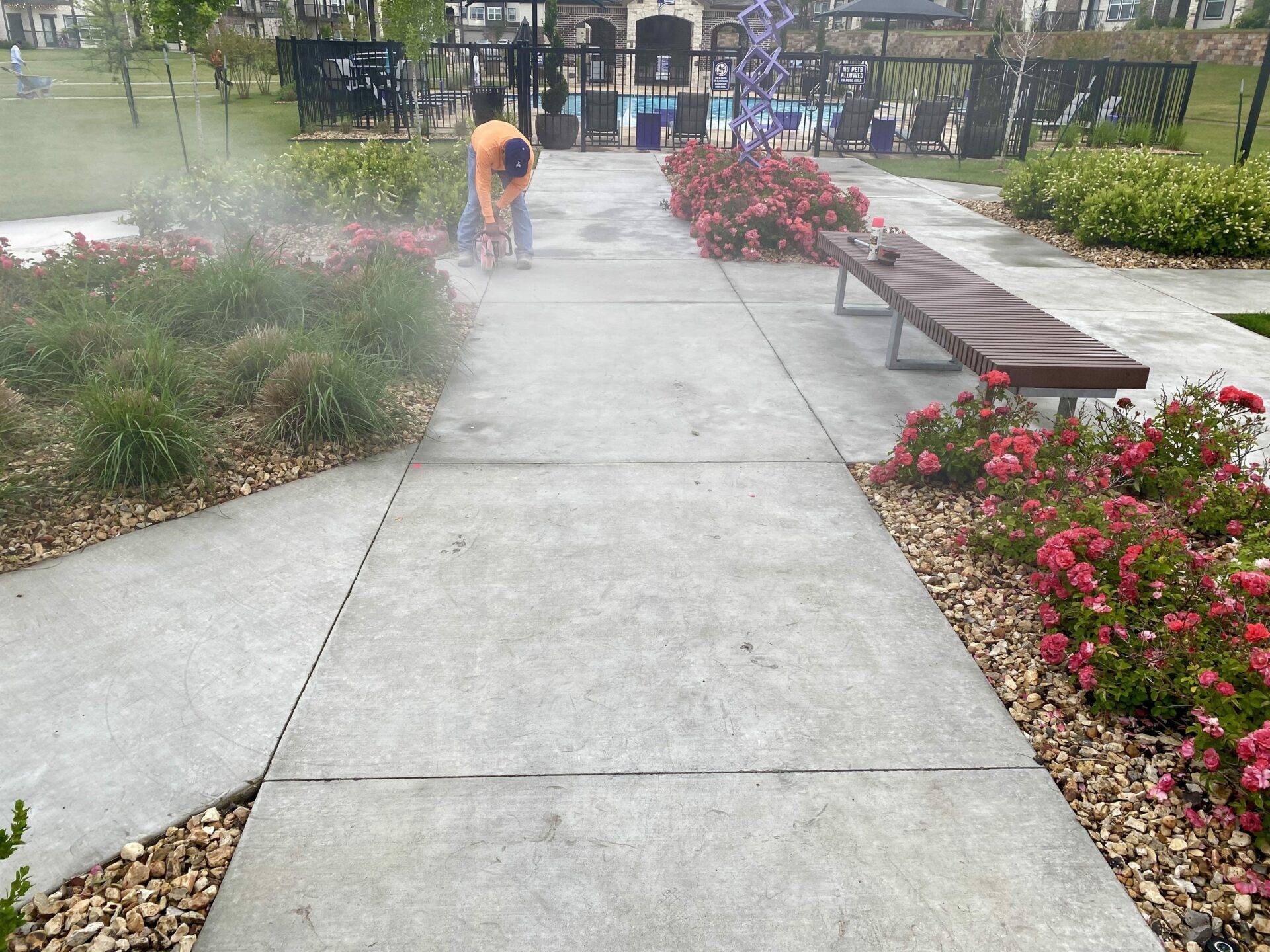 Walkways, Ramps, & Stairs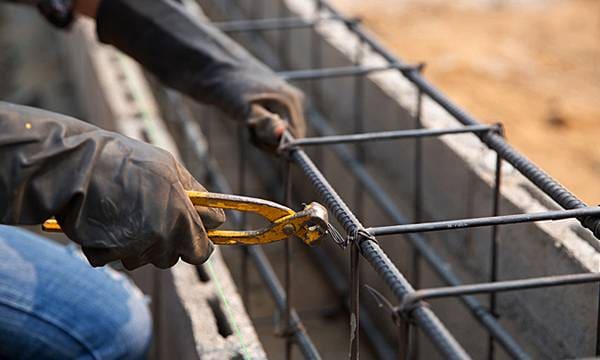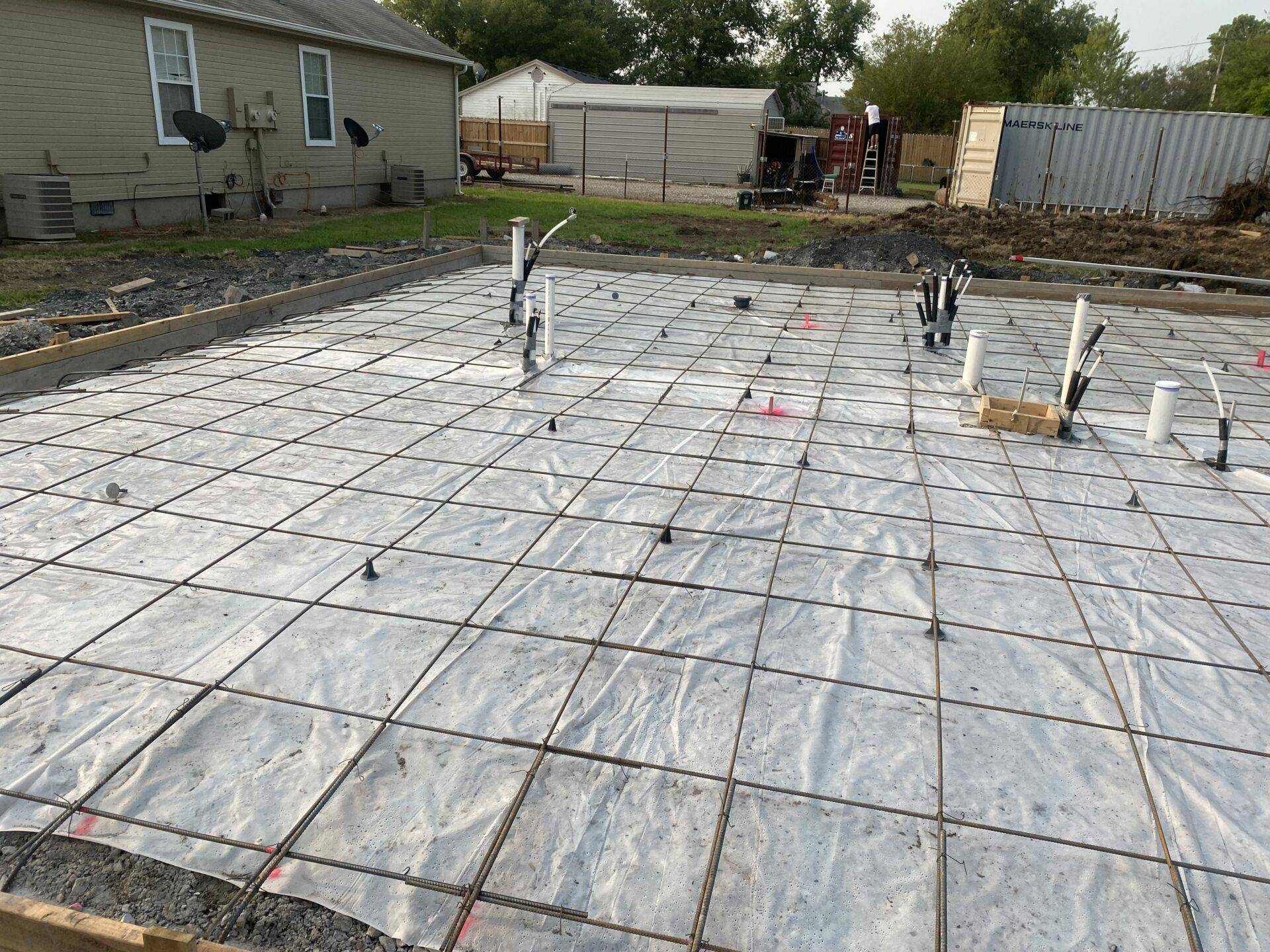 Foundations for Homes, Buildings, & Structures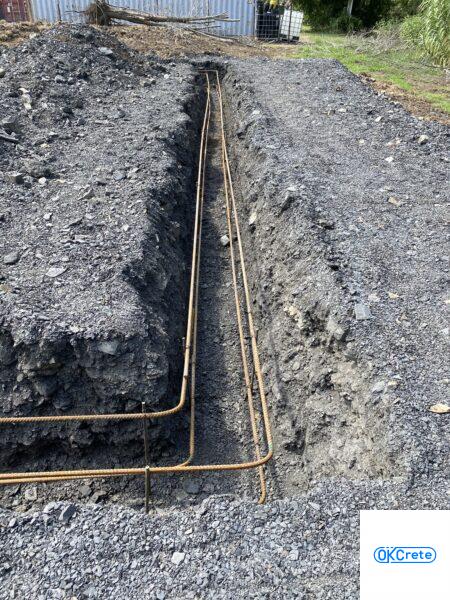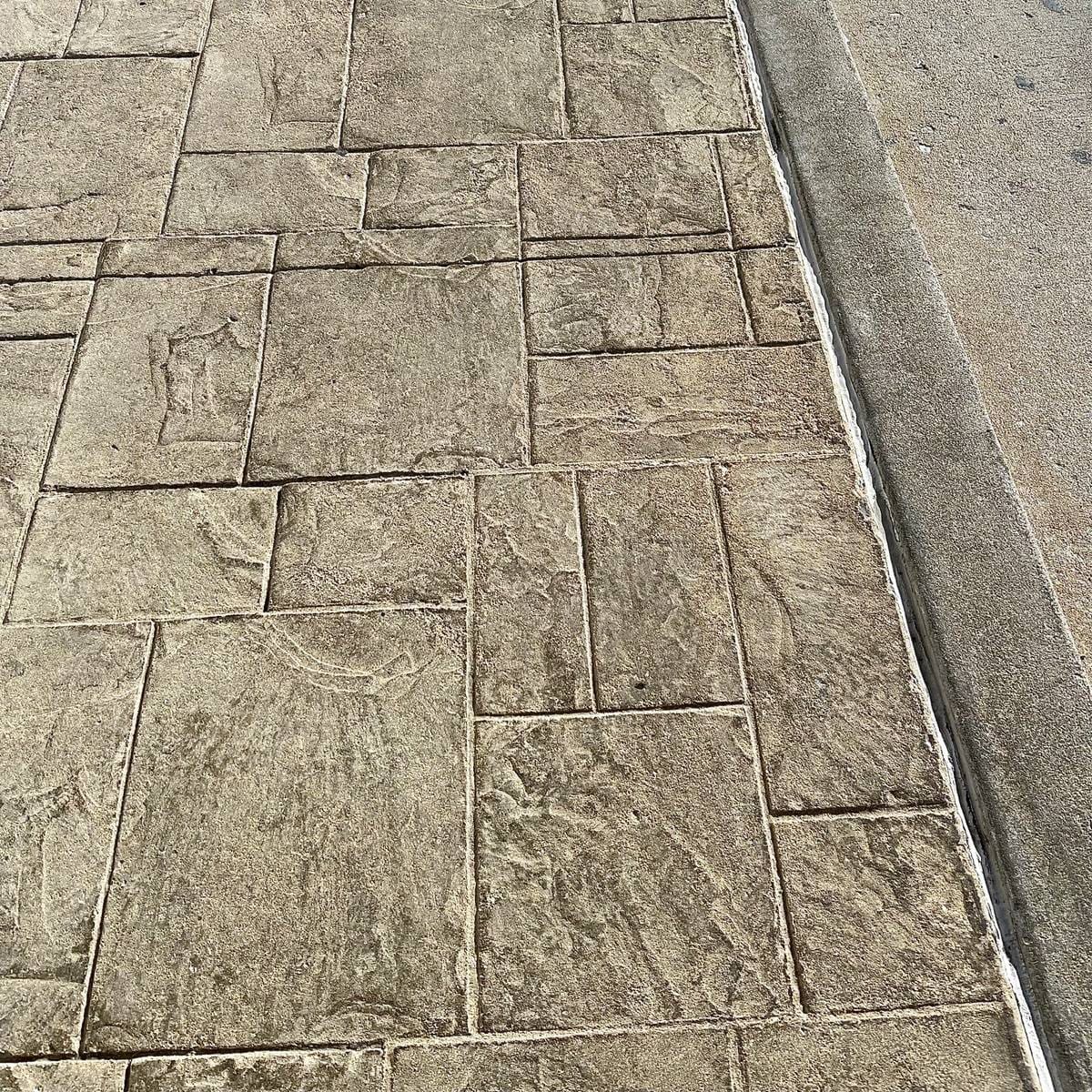 Stamped And Colored Concrete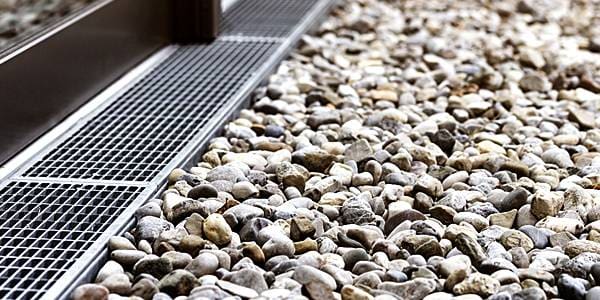 French drains and other drainage