OKCrete installs sturdy and long-lasting foundations for your home or business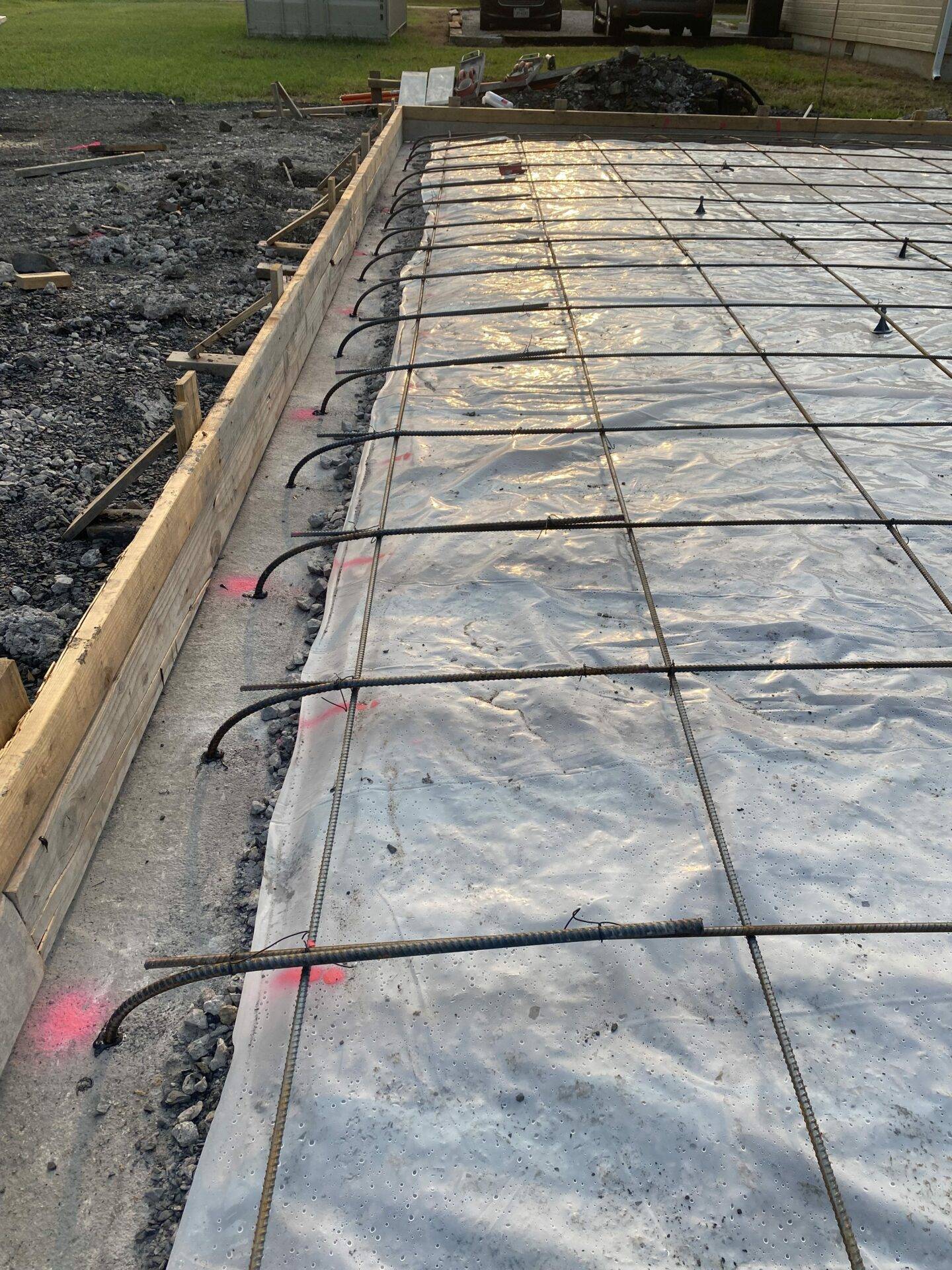 An average-sized home can weigh up to 200 tons. Its foundation has two primary jobs: giving stability to your home aboveground and offering protection against flooding or freezing from underneath.
With OKCrete, you can have the confidence and assurance that your home will be built with a solid foundation. Finding the right one can be a big decision, as your budget, location, and the size of the house all bear some influence.
Rest assured, OKCrete has you covered with an extensive range of options, so you know your concrete foundation will last while giving you peace of mind knowing it was installed correctly!
Benefits of Concrete Foundations
OKCrete has been installing cement foundations for years and can do any project quickly and within budget. Cement has many benefits for foundations and is the best material for your foundation project. Check out some of the benefits of concrete foundations for your home or business area. 1. Durability: Concrete is a robust and long-lasting material that can withstand heavy loads and severe weather conditions. A concrete foundation will provide a stable base for your home or building for many years. 2. Low maintenance: Once a concrete foundation is installed, it requires very little maintenance. This means that you can save money on repairs and upkeep over time. 3. Versatility: Concrete foundations can be used for many structures, including homes, commercial buildings, and retaining walls. 4. Cost-effectiveness: In the long run, a concrete foundation is often more cost-effective than other types, such as wood or stone. This is because it requires less maintenance and repairs and has a longer life span. 5. Energy efficiency: Concrete is an excellent insulator, so a concrete foundation can help keep your home or building warm in the winter and cool in the summer, which can help lower your energy costs. 6. Eco-friendliness: Concrete foundations can be made with recycled materials, and they can also reduce the carbon footprint of the building.
If you are considering building a new home or structure, we at OKCrete recommend considering a concrete foundation. It will provide a solid, durable, and cost-effective base for your building and help you save money in the long run.
How To Choose a Foundation
Before you start constructing your foundation, deciding which option works best for you is vital. A variety of elements must be taken into consideration when making this decision.
When deciding where to build a home, the environment must be considered. Not only do geographical location and climate shape foundation requirements for stability and safety, but it is essential to consider soil type and water table levels underneath.
Examining these two factors will help you make essential decisions about structure materials and ensure your home has been built on solid ground. But don't worry — OKCrete has experts who will help you plan exactly where your foundation needs to go so it provides the strongest support for maximum time. Foundations for homes in warm climates must be chosen carefully. Wood is off the table due to high levels of termite activity, so concrete is the best choice. For the Tulsa, Oklahoma, climate, concrete is the perfect foundation material. It insulates against the heat in the summer and won't crack in Oklahoma's winters. Home size is among the key elements to consider when deciding which foundation type you need. An incredibly sturdy base will be mandatory if your envisioned home is substantial in scale. On the other hand, if it's more diminutive, such as a shed or outbuilding, there are multiple options available, and utilities should also factor into your decision-making process.
OKCrete Foundation Services
At OKCrete, we offer a wide range of concrete foundation services to meet the needs of our customers. Here are some of the services we offer.
Slabs: 

Concrete slabs offer the most economical and straightforward solution for your foundation needs. We will outline your desired design, pour in concrete 4-8 inches thick, reinforce with thicker layers around 2 feet along the edges, and embed steel rods to provide strength. Then we will lay down drainage pipes for protection against water damage before allowing it to cure.
Footings: 

We provide footings for homes, commercial buildings, and other structures. Our footings are designed to distribute the weight of the building evenly and provide a stable base for the foundation.
Pads: 

We also offer concrete pads for various uses, such as equipment, sheds, and garages. Our pads are designed to provide a stable and level surface for your structure.
Stem walls: 

We provide stem wall foundations for homes and other structures. Stem wall foundations consist of a perimeter of concrete walls and a graded concrete slab. This foundation is commonly used in areas with high water tables or expansive soils.
Crawl space: 

We offer crawl space foundations for homes and other structures. Crawl space foundations consist of a perimeter of concrete walls and a crawl space under the house. This foundation is commonly used in areas with high water tables or expansive soils.
Post-tension slab: 

A post-tension slab foundation is a slab foundation reinforced with high-strength steel cables. This foundation is commonly used in areas with high soil loads or seismic activity.
In addition to the foundation services mentioned above, we at OKCrete offer other services such as site preparation, grading, and excavation. We work closely with our customers to ensure that their foundation is designed and constructed to meet their specific needs and budget.
OKCrete Has Your Concrete Foundation Needs Covered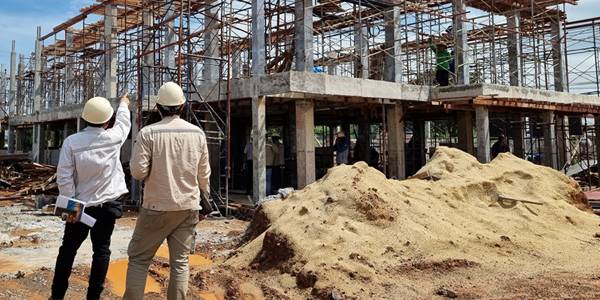 No matter what type of foundation you need, we have the expertise and experience to get the job done right. With OKCrete concrete foundation services, you can rest assured that your home or building will have a solid, stable base that will last many decades.