OKCrete can install concrete ramps that are compliant with the Americans with Disabilities Act (ADA) quickly and efficiently in your home or office
At OKCrete, we recognize the tremendous importance of inclusivity and safety for people of all abilities. That's why our expert concrete installers work hard to provide ADA-compliant ramps throughout landscapes with efficiency and care — so that everyone can benefit from an accessible environment.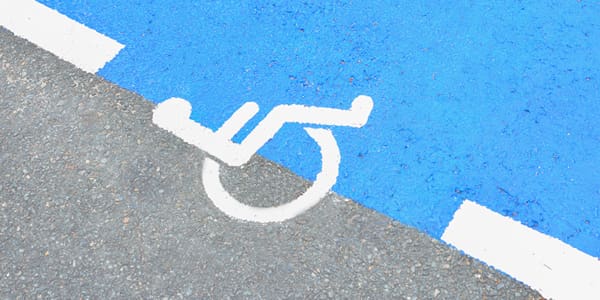 Our specialized team will work with you to create a ramp that meets your specific requirements and budget. With us, you will receive quality materials, the latest techniques and aesthetics, and a ramp that always performs reliably. With us on board, get ready for an expertly crafted product designed just as you envisioned.
At OKCrete, we are committed to delivering the highest-quality accessible ramp solutions that meet all the local and national building codes and standards. Trust us to provide a safe environment with our concrete installation services for ADA-compliant ramps.
Benefits of Concrete ADA-Compliant Ramps
There are several benefits to adding a concrete ramp at your home or office with the help of OKCrete. Accessibility:
Ramps offer a safe and simple way to improve accessibility for individuals with mobility impairments, giving them easy access in and out of your building. Creating an accessible environment helps ensure all visitors feel welcome. Safety:
Our ramps provide the utmost safety, giving individuals with disabilities a stable surface that is compliant with all local and national ADA building codes. Secure footing has never been simpler! Durability:
Concrete is a strong and durable material that can withstand heavy usage and adverse weather conditions. With proper maintenance, a concrete ramp can last for many years. Aesthetics:
Our ramps are designed to perfectly integrate with the look and feel of your home or business building. Take full advantage of our variety of design possibilities — from stamped concrete finishes to colors, textures and stencils — for a customized ramp that meets all your needs. Increased property value:
Adding a ramp can increase the value of your property, making it more appealing to potential buyers or renters who require accessibility features.
Compliance with the ADA:
Installing a ramp can help you comply with the Americans with Disabilities Act (ADA), which requires businesses and public facilities to provide equal access to individuals with disabilities.
By choosing OKCrete for your concrete ADA-compliant ramp installation, you can be confident that you are getting a high-quality, durable, and functional ramp that meets all your accessibility needs.
Guidelines for Installing an ADA-Compliant Concrete Ramp
At OKCrete, we take accessibility seriously. Home and business owners can have peace of mind that every concrete ADA-compliant ramp installed by us follows the strict guidelines laid out in the Americans with Disabilities Act (ADA) as well as all local building codes. This will allow for quick and easy access in and out of buildings to everyone who needs it.
The ADA sets out the codes that OKCrete expressly adheres to when designing and constructing a concrete ramp.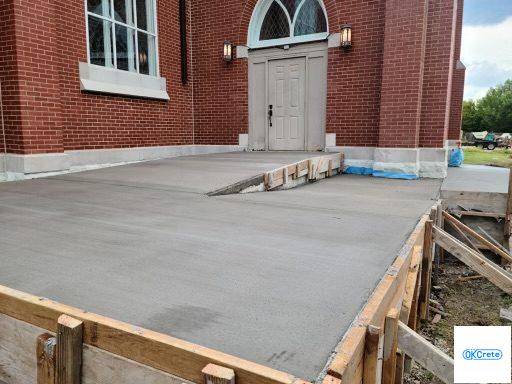 The slope of the ramp should not be too steep. It should have a maximum gradient of 1:12, meaning that for every inch of rise, the ramp should be at least 12 inches long.
The ramp should be sufficient to allow individuals with disabilities to navigate it safely without encountering obstacles or having to make sharp turns.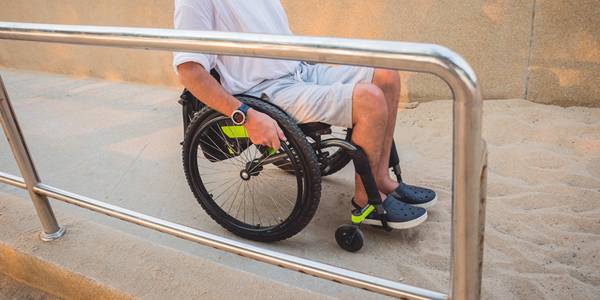 The minimum width of the ramp should be 36 inches, with a clear tread width of at least 32 inches.
Handrails should be provided on both sides of the ramp, with a height between 34 and 38 inches, and should be continuous from top to bottom.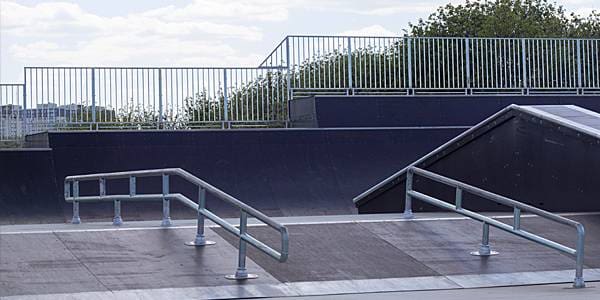 There should be level landing areas at the top and bottom of the ramp, with a minimum size of 60 inches by 60 inches.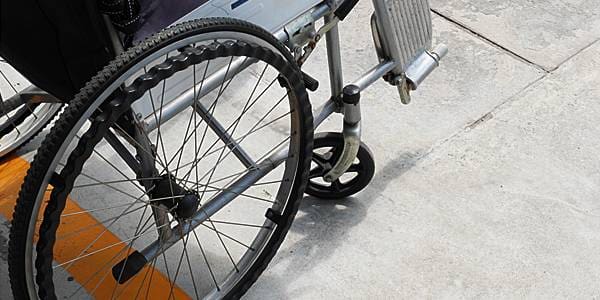 The surface of the ramp should have a slip-resistant texture to prevent slipping and be free of tripping hazards.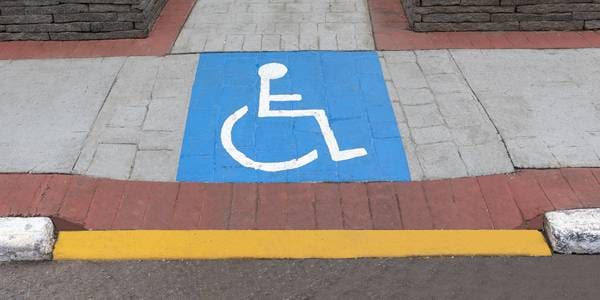 If there is a change in level, such as a sidewalk, at the bottom of the ramp, you need to provide a curb ramp to allow smooth and safe transitions.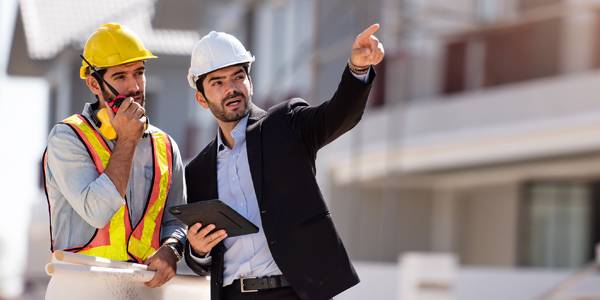 8. Compliance with local building codes:
In addition to following the guidelines set forth by the ADA, it's essential to comply with local building codes, which may have specific requirements for installing concrete ramps.
By following these guidelines, OKCrete ensures your concrete ramp meets the necessary safety and accessibility standards and provides a safe and functional environment for everyone.
OKCrete: The Premier Provider of Concrete Disability Ramp Services and Installation in Oklahoma
At OKCrete, we prioritize disability accessibility and safety above all else. Our experienced team is fully dedicated to providing the highest-quality concrete ADA-compliant accesibility ramp services in Oklahoma — ensuring that your ramp meets every one of the safety requirements with uncompromising excellence. You can rest easy knowing you are receiving the best service possible to construct your safe and accessible environment.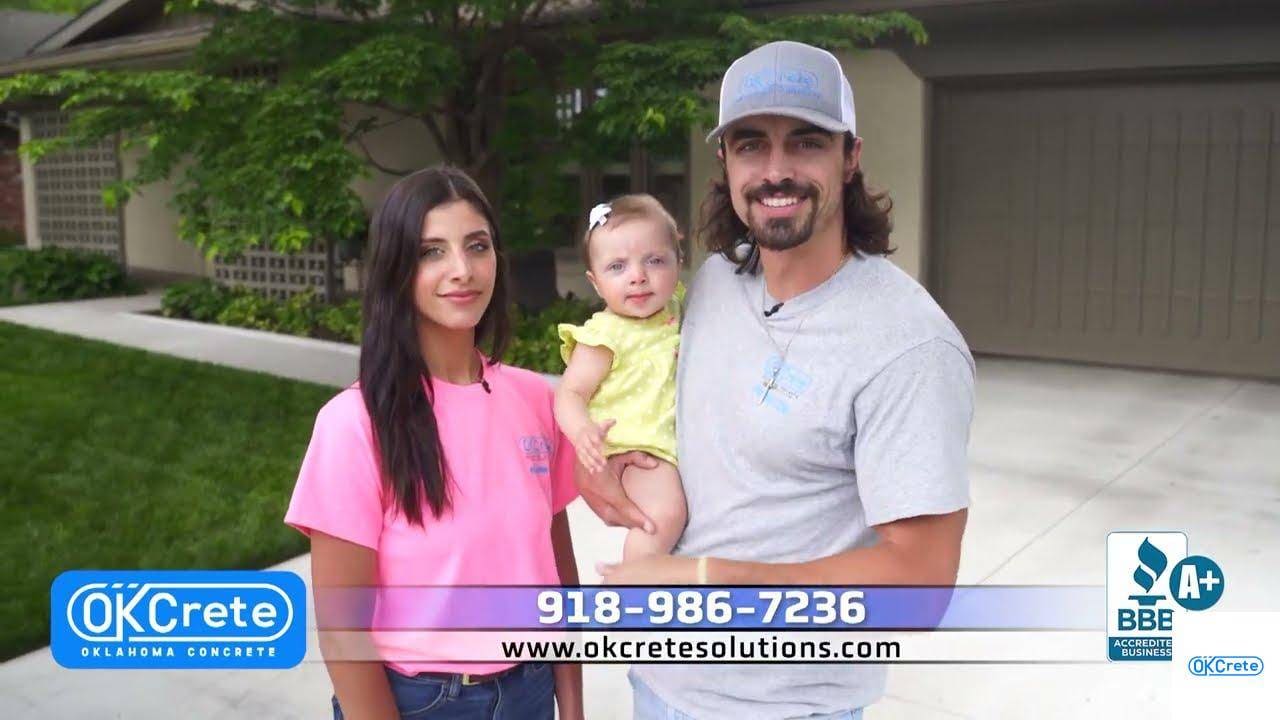 Our ramps are designed to meet all local and national building codes and standards, ensuring a safe and stable surface for individuals with disabilities. Plus, with a vast range of design options and customized approaches, we can create a ramp that fits the style of your property and enhances its overall look!
OKCrete is dedicated to delivering the highest standard of service and artistry, from the initial consultation to the final installation. Our team of experts will work with you every step of the way, assessing your needs, recommending the best solution to fit your budget, and delivering a ramp that meets your requirements.
Trust OKCrete for a concrete ADA-compliant ramp that provides accessibility, safety, and durability and stands the test of time. Choose us for a solution that will give you peace of mind and the confidence that you're making the right choice.