If you're ready to start a project that requires concrete contractors, it's essential to hire the right one for the job. The last thing you want to do is hire a contractor that isn't experienced and that will leave mistakes for you to have to worry about. We understand that whatever your project may be, you want it done in a professional manner with great detail, great care, and expertise, resulting in great work. We're here to help you find out what to look for when hiring a concrete contractor, as well as provide you with some steps to help you pick the best concrete contractor for your project in Oklahoma.
As for what to look for, you can check out this video!
Now, let's move on to the steps.
Step 1: Research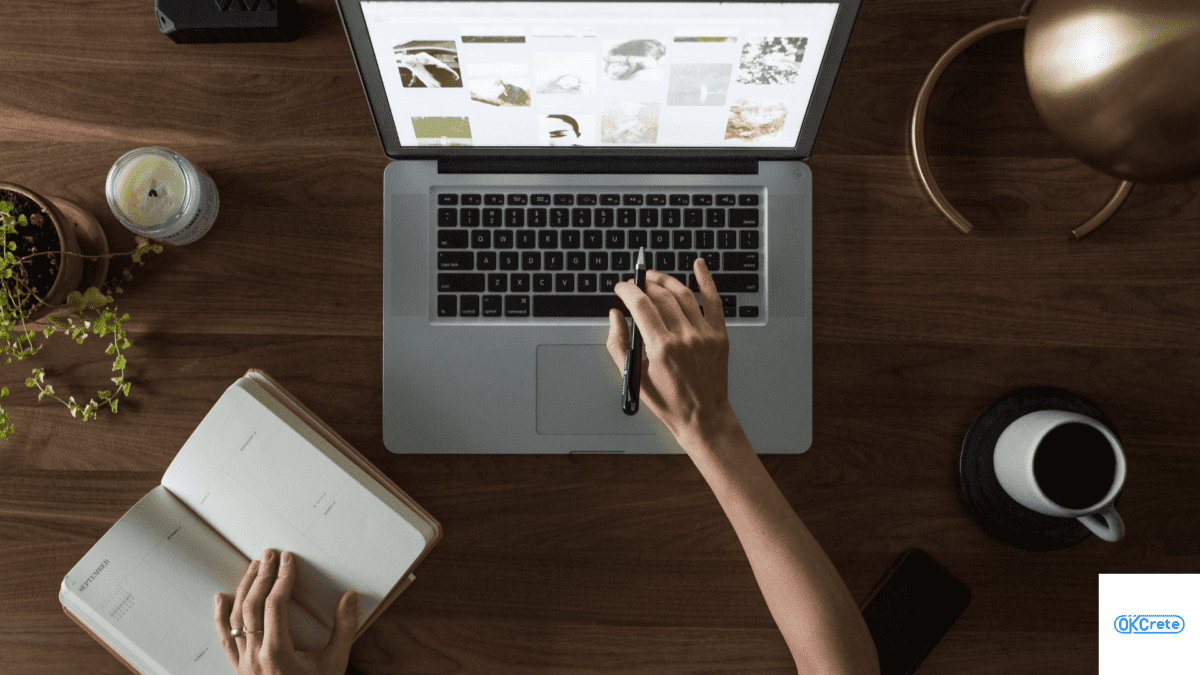 The best place to start is by researching local concrete contractors in your area. You can do this by asking for recommendations from friends, family, or colleagues who have had concrete work done recently. Also, take the time to research online, business directories, and customer reviews to find potential contractors. While using a search engine, it's best to be specific about your area. For example, your search would be, "concrete contractors near Oklahoma City."
One of the most important factors of research is looking at customer reviews and social proof. You want to see what real people experienced with each concrete company before making your decision. Every concrete contractor can pose as their own "hype men," so it's crucial that you're reading through Google reviews, Facebook comments, etc. to find out if that company is right for you.
Step 2: Check Credentials and Experience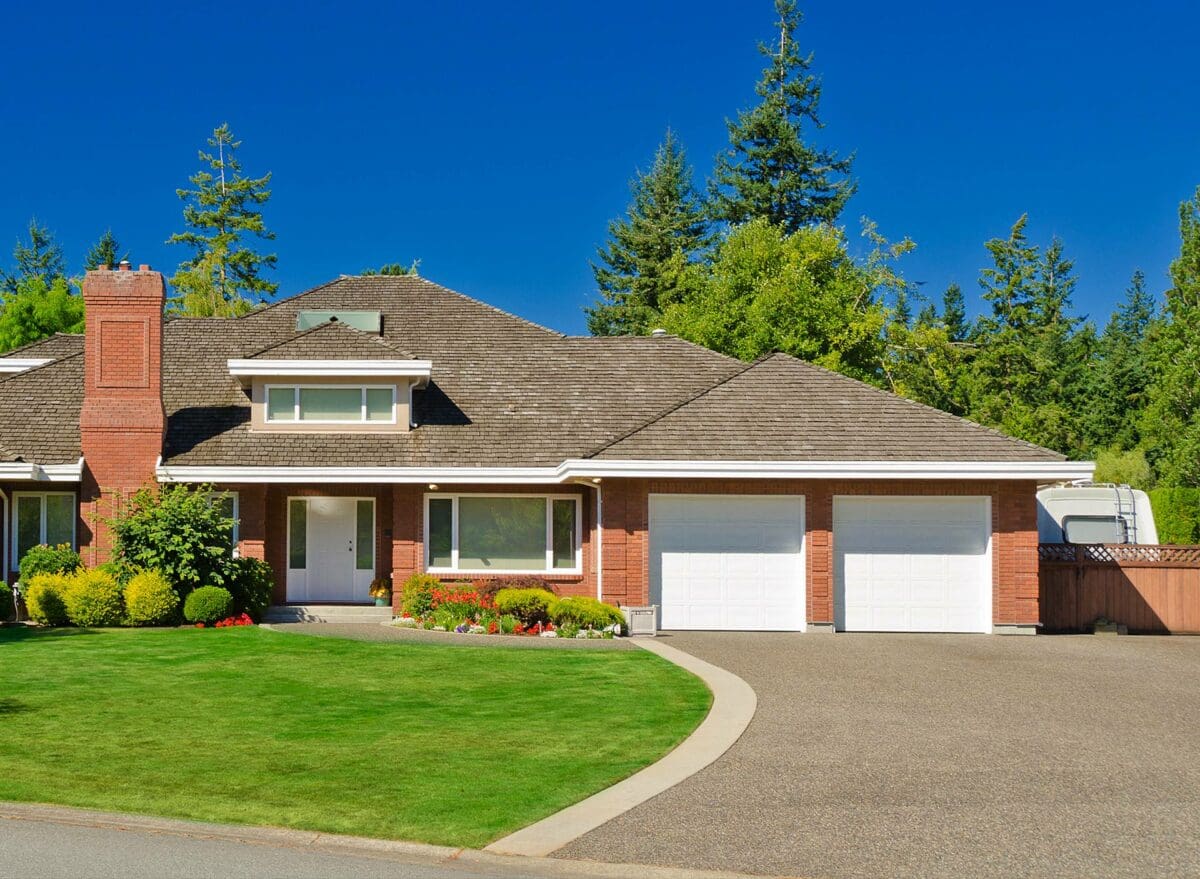 You want to make sure that you're looking for contractors with the necessary licenses, permits, and insurance. A reputable contractor should be willing to provide proof of their credentials. Experience is also vital, so consider how long they have been in business and whether they specialize in the type of concrete work you need.
Sure, everyone has to start somewhere, but you want to hire someone that has a team of professionals that each hold a lot of experience and expertise under their belts.
There's nothing worse than hiring someone that isn't experienced in what you need done, especially if they can't provide the right credentials.
Step 3: Review Project Portfolios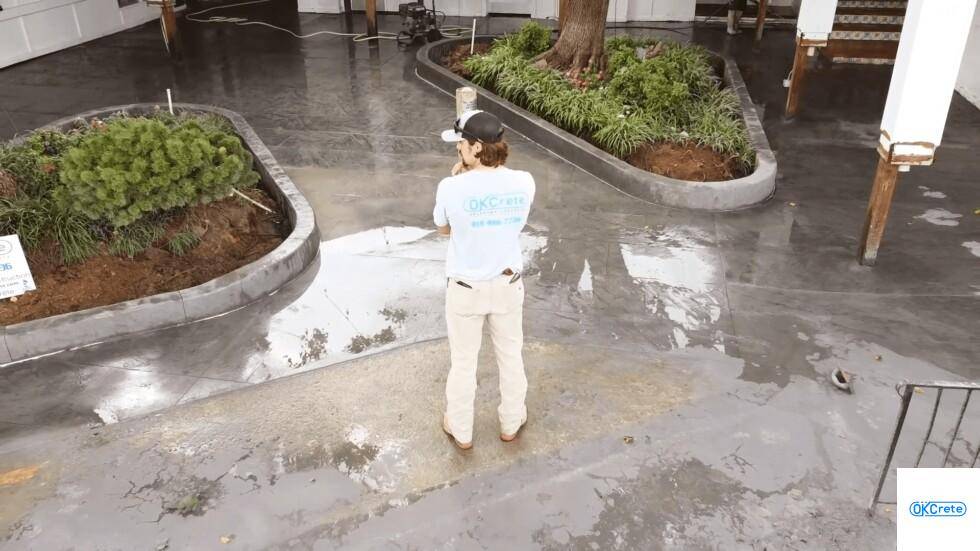 Whether you're browsing through a concrete company's website or scrolling through their social media profiles, you'll want to make sure that you make a stop at their project portfolios. This will give you a good idea of the type of work they excel at, as well as provide you with photos and a sense of relief that they know what they're doing.
If you can't find anything during your search, request a portfolio of their previous work or as for references. Seeing examples of completed projects or speaking with past clients can give you an idea of the contractor's skill and the quality of their work.
Step 4: Check Out Their Mission Statement and Values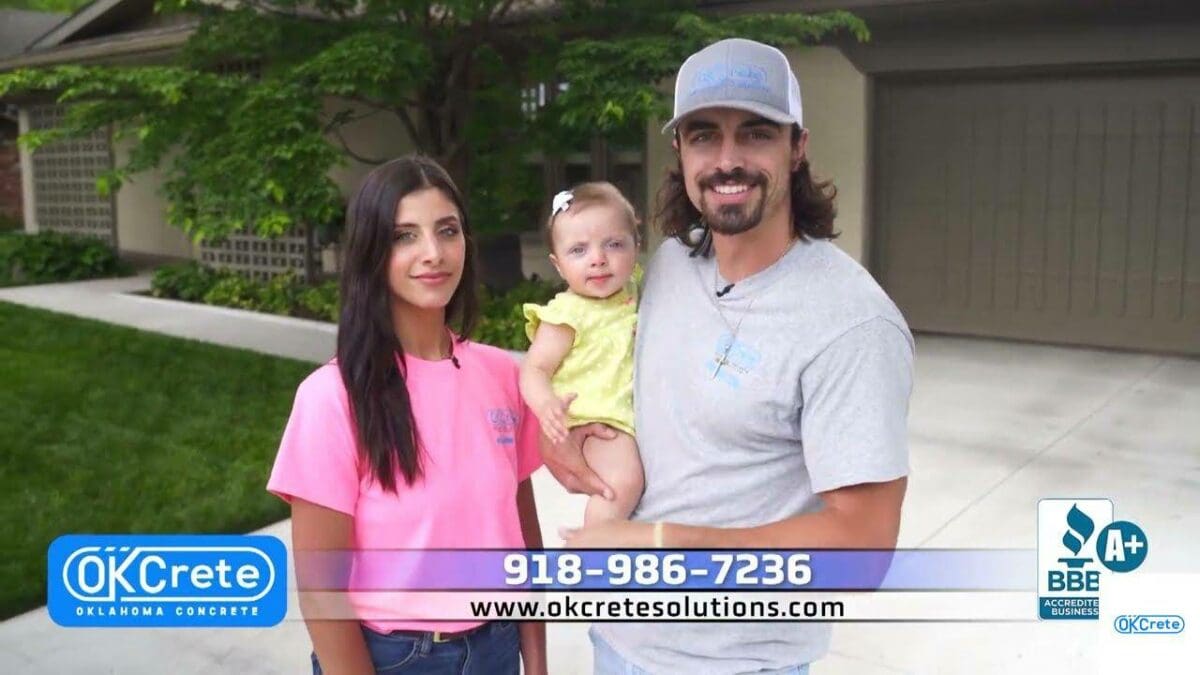 Not only do you want a reputable, experienced, and professional company, but you also want one that has a powerful mission statement and values that may align with yours.
This will give you a good idea of the human beings behind the company, providing you with information about what kind of people they are and what you can expect when you work with them.
For example, OKCrete's mission statement is:
"We walk our clients through the process every step of the way and strive to provide excellent client service. our team blends state-of-the-art materials with years of experience to provide you with the best possible solutions."
Our values include:
"We give utmost importance to your client's satisfaction. Our experts strive to ensure that your construction experience is great. Whether you need concrete placement for a demanding commercial project or a residential landscape, we have all the solutions you need."
Step 5: Get Multiple Quotes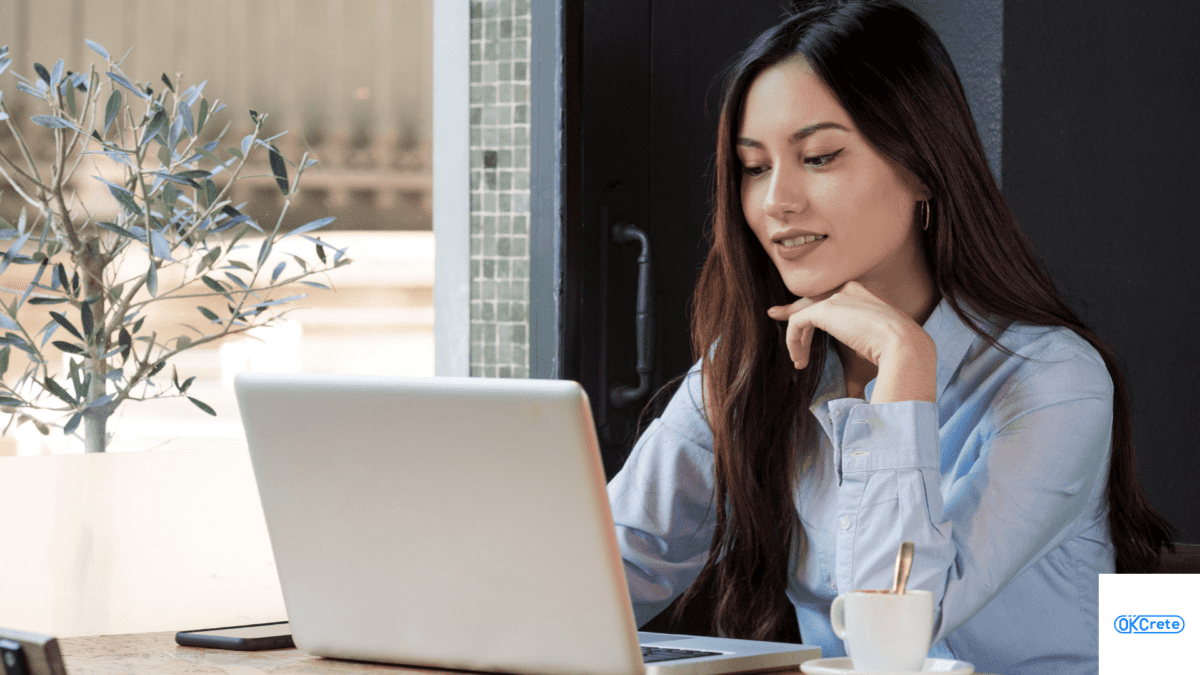 Contact at least three different contractors and request detailed quotes for your potential project. Ensure the quotes include all the necessary materials, labor costs, project timeline, and any additional expenses. This will allow you to compare the proposals and make an informed decision based on your budget.
This is also a good opportunity to narrow it down to three companies so searching through their portfolios, reviews, and social proof is a seamless experience.
Step 6: Ask About Materials and Techniques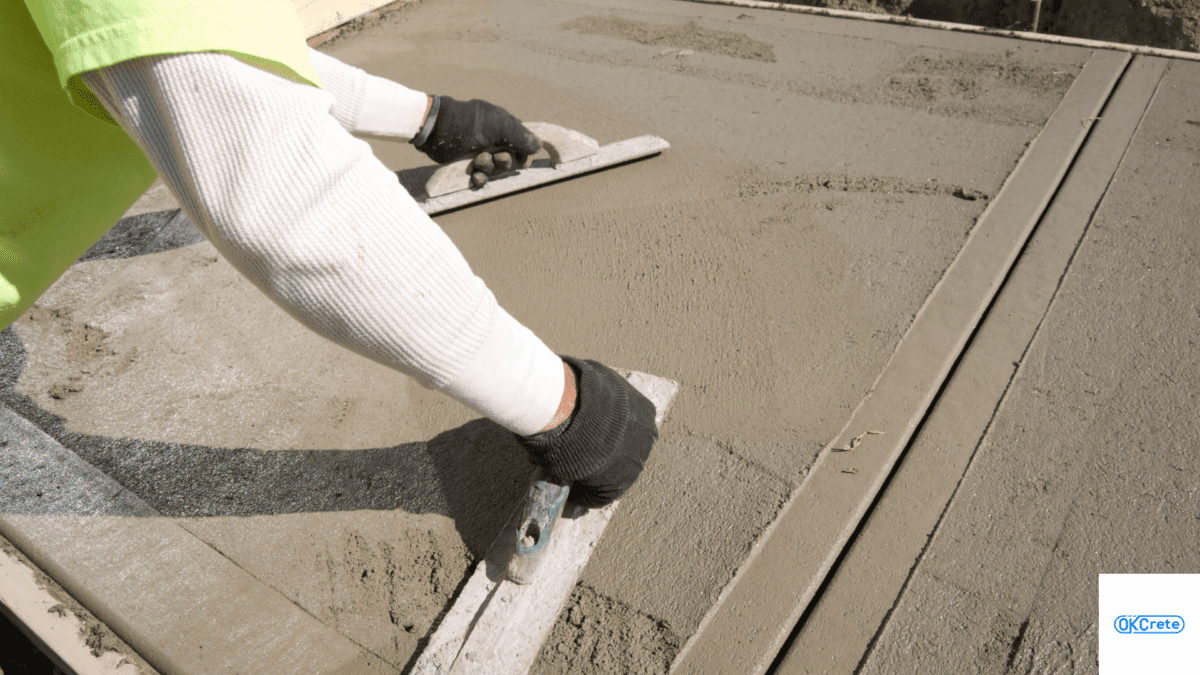 There's nothing wrong with reaching out and asking about the type of concrete they plan to use for your project and the techniques they'll employ. A reliable contractor should be able to explain the materials and methods they'll use to ensure the best results.
This not only gives you a peace of mind knowing they are prepared and knowledgeable for what they need for your project, but you'll also know what to expect when they come to your home or business ready to start the project.
Step 7: Check for Warranties and Guarantees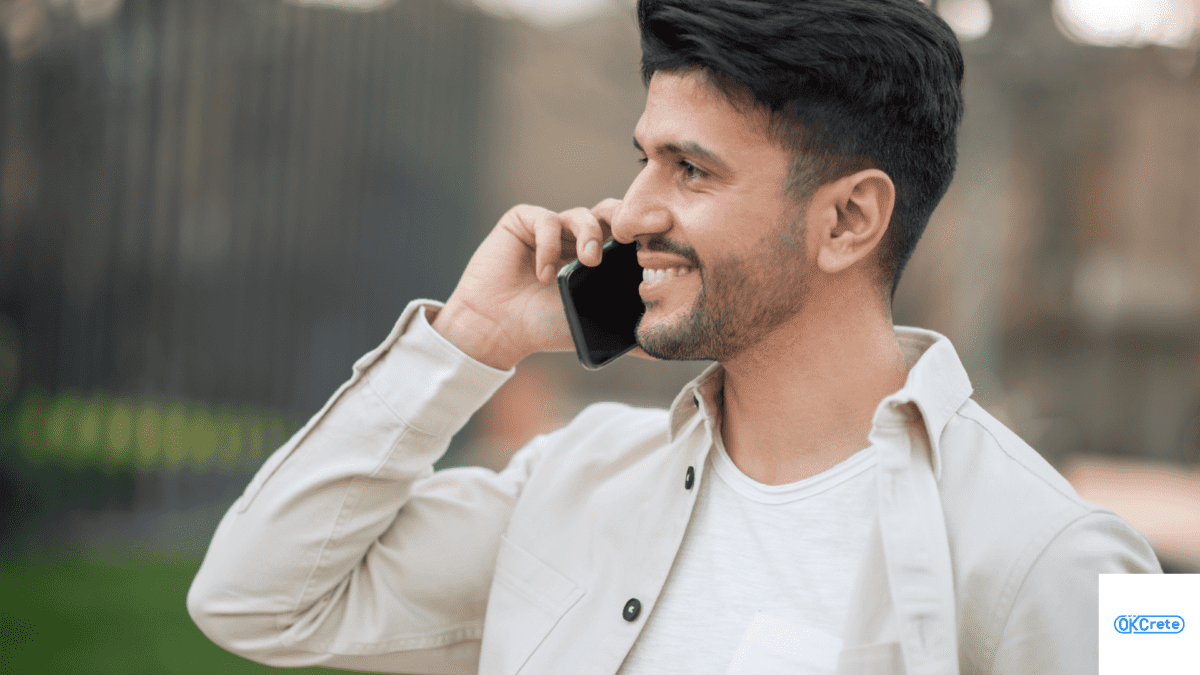 It's a good idea to find out if the contractor offers any warranties or guarantees for their work. A warranty can provide relief, knowing that the contractor stands behind their craftsmanship as well as makes you feel confident that your project will be done well.
Step 8: Pay Attention to Communication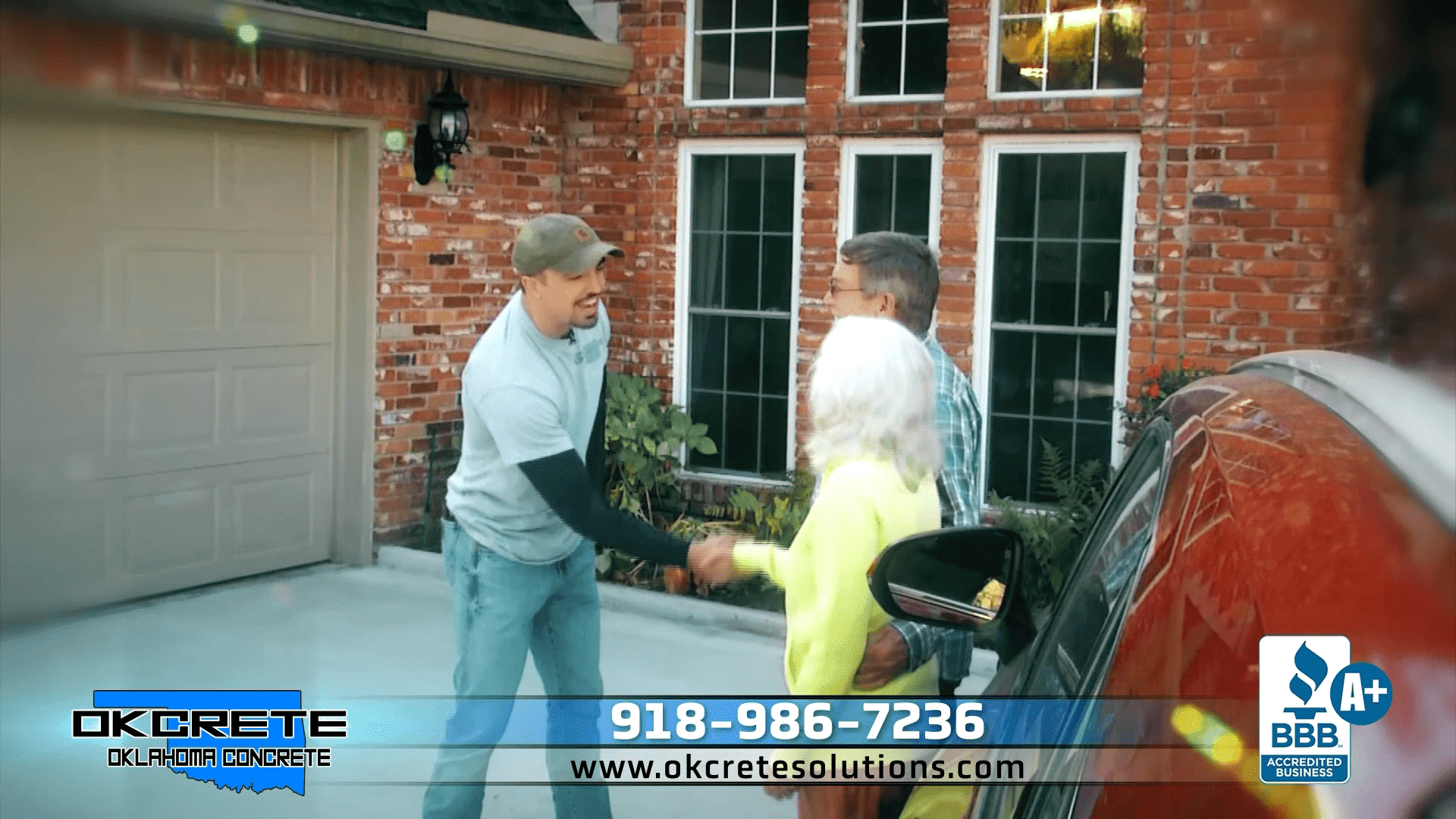 Communication is essential when it comes to all kinds of business, but especially when you're in the process of hiring someone to take on a job like a concrete project. Ensure that the contractor company is responsive to your inquiries, addresses any and all concerns, and keeps you updated on the progress.
A good way to get a feel for the communication reliability is just by paying attention to who calls/emails you back after you've submitted either a question or a quote request.
If weeks turn into months without a response, you'll know who you can trust and who you can't.
Step 9: Check with Compliance and Building Codes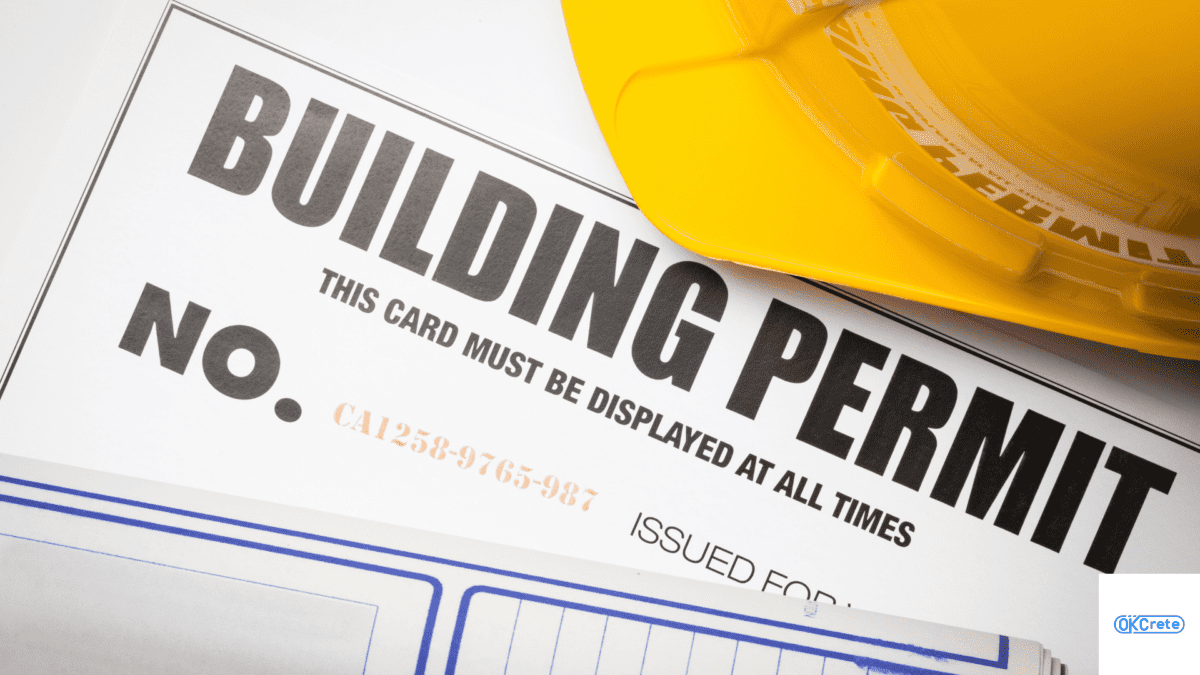 Make sure the contractor is familiar with local building codes and regulations. They should obtain any necessary permits and follow the guidelines set by the authorities. This is not only crucial for your residential home, but for your business building as well.
Getting this done ahead of time with your chosen contractor will save many headaches and potential problems down the road.
Step 10: Consider Pricing, But Don't Let That Be Your Deciding Factor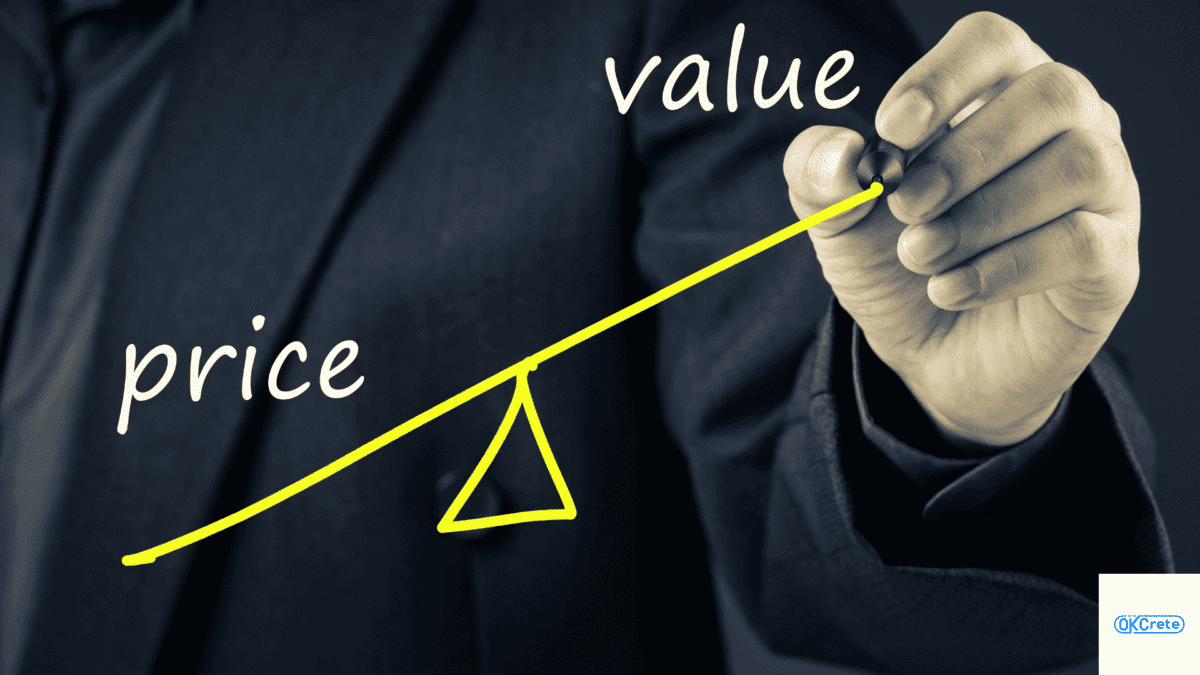 Budgets and cost is an important factor, we know that. However, choosing the cheapest option may end up giving you the cheapest performance. Quality work and reliability outweigh pricing. You know, you get what you pay for.
Step 11: Check for Financing Options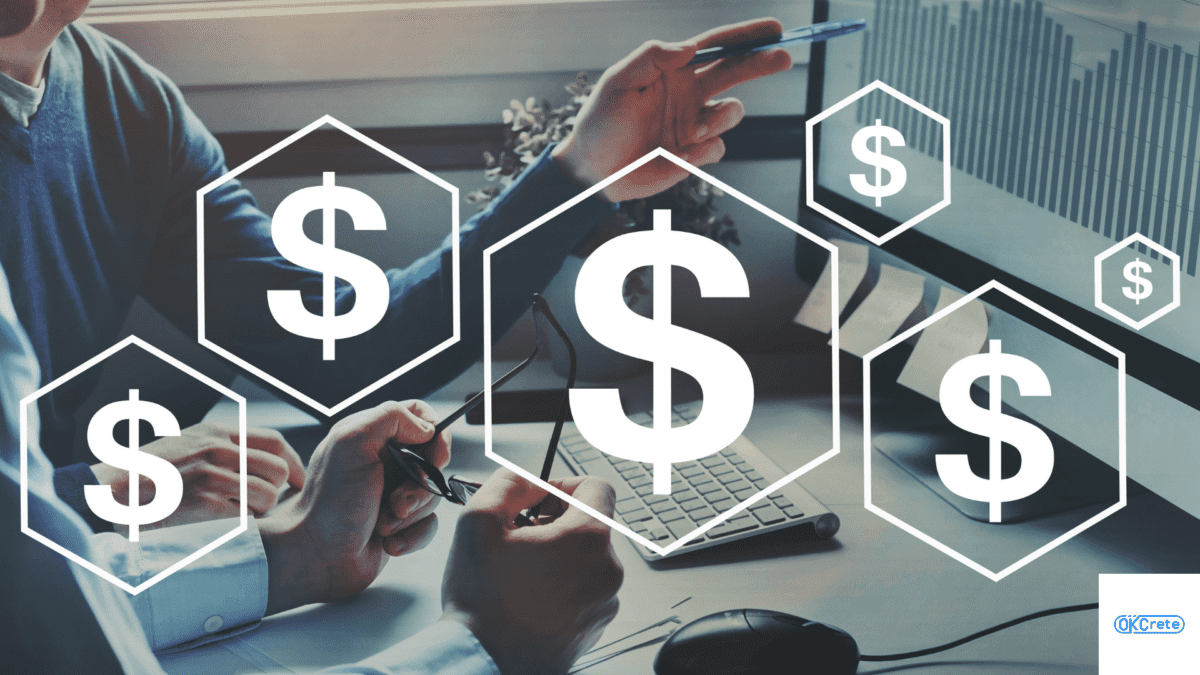 Financing part of your home improvement projects allows you to afford exactly what you want long-term while making affordable payments over time. If one of the three companies that you've been researching includes a financing option – that could be your deciding factor.
With OKCrete, we have partnered with SweetPay to help you get personal loan offers that best fit you. Your financing offer will provide you with a choice so you can accept, decline, or adjust it.
A new concrete construction is an investment in your future and our financing options are designed to help you afford the house of your dreams. All you have to do is apply.
SweetPay will not hurt your credit. It's quick and easy to check if you qualify, and checking won't affect your credit score. Upon prequalifying, you'll receive financing options to review.
Also, OKCrete will not receive any of your personal details. It's just between you and SweetPay.
If you're interested in paying it off early, you can do that! It's a simple, easy loan that enables you to get your ideal concrete construction project completed sooner without any headaches.
Step 12: Get a Written Contract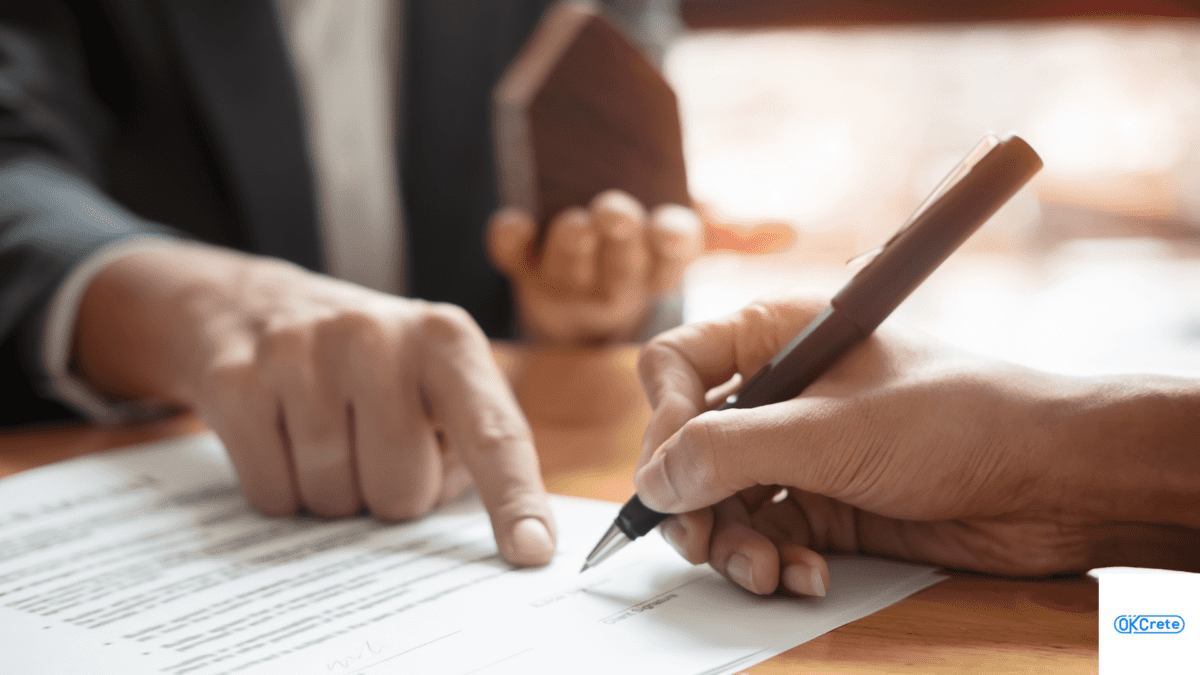 Once you've made the decision on the contractor you are going to hire, get a detailed written contract that outlines all the project specifics, including costs, timeline, materials, and other important details. This contract will protect parties and ensure everyone is on the same page from the beginning of the project to the end.
We feel that it's best if you're just as involved in the project as we are – without the hard work. You'll know everything from start to finish, whether we're working on a full concrete driveway, slab, concrete repair, concrete driveways, custom concrete, a concrete patio, or whatever desired project you have for us.
About OKCrete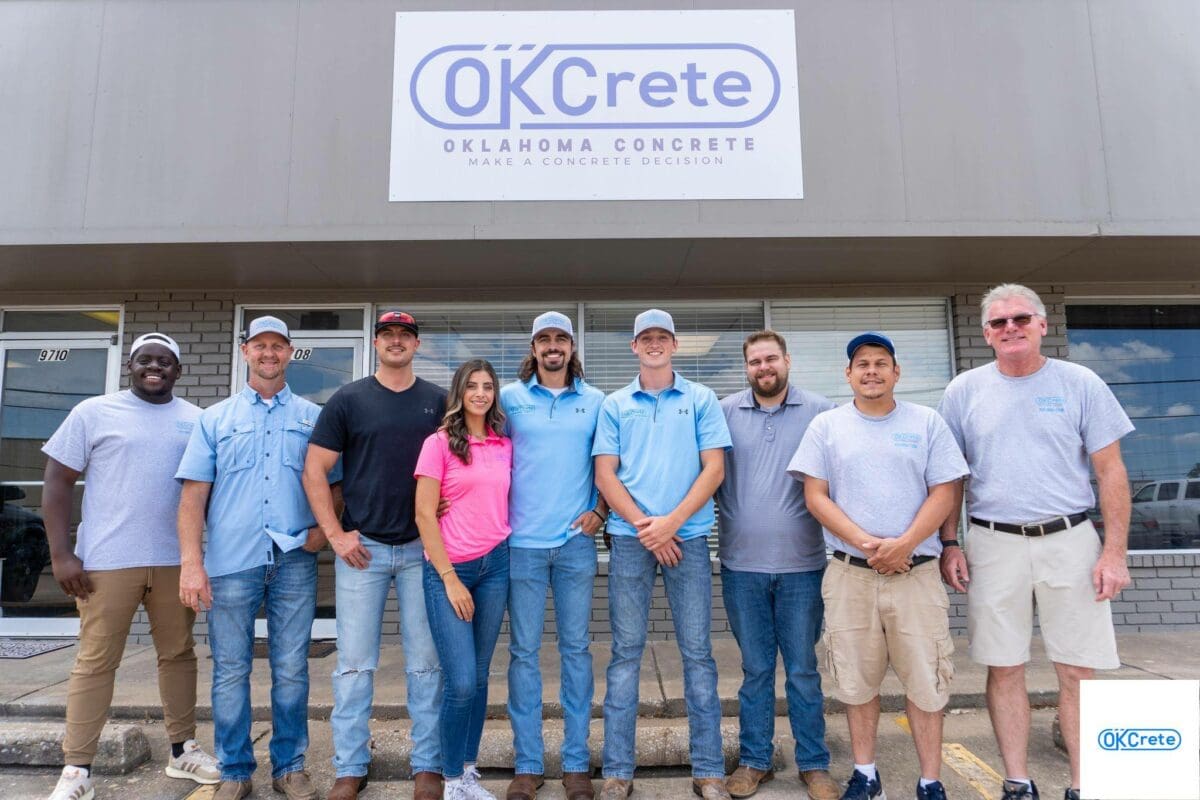 Need concrete repair work like cracks around your property? We can help you fix them. Uneven concrete in your workplace? Our crew of experts have the perfect solution for you.
At OKCrete, we provide high-quality concrete placement for both residential and commercial projects. We have set high standards for concrete placement and provide all our clients with the right guidance and solutions that are designed to last.
With us, you can protect your driveways, patios, and buildings from structural damages with our professional concrete services. No project is too big or small for us. We treat every project with the precision it deserves from simple concrete repair work to custom patio areas.
If your home or office in Oklahoma needs concrete, trust us – the expert concrete contractor – to complete your job effectively and on time.
Why choose us? We provide premium quality, where you can rely on us for the finest quality and exclusive experience; you can trust us to efficiently complete your project within your budget; we prioritize client satisfaction above everything else, as our team doesn't consider a job done unless you are 100% satisfied; and we have a team of experts to assess your needs and make a concrete decision for your project.