This client had a few special requests for the area around his home in midtown Tulsa. The site is charming, and the houses have been around for a long time, so his driveway was quite cracked and outdated and needed to be replaced.
Furthermore, the driveway sloped towards the garage at the beginning, meaning it would flood whenever heavy rains came. A pathway also connected the driveway to the home's front door, which had a lovely diamond pattern and a different color. However, the old driveway didn't share this same design and color, so it lacked continuity.
The client had several requests for their new driveway:
The replacement concrete needed to prevent the driveway from continually flooding.
The color and pattern of the pathway to be brought onto the new driveway.
To replace the old, cracked driveway with a pristine driveway that will last decades.
The client also wondered if, since we were already there, we could construct a concrete path down the side of his house to make getting the lawnmower and other gardening tools more accessible to the backyard.
The result: OKCrete satisfied all of this client's requests and even installed the concrete path on the side of his house. We installed a drainage system in front of the garage and sloped the driveway down away from the garage and into the drain so there would be no more flooding. We also matched the diamond pattern on the pathway to the driveway for a uniform look.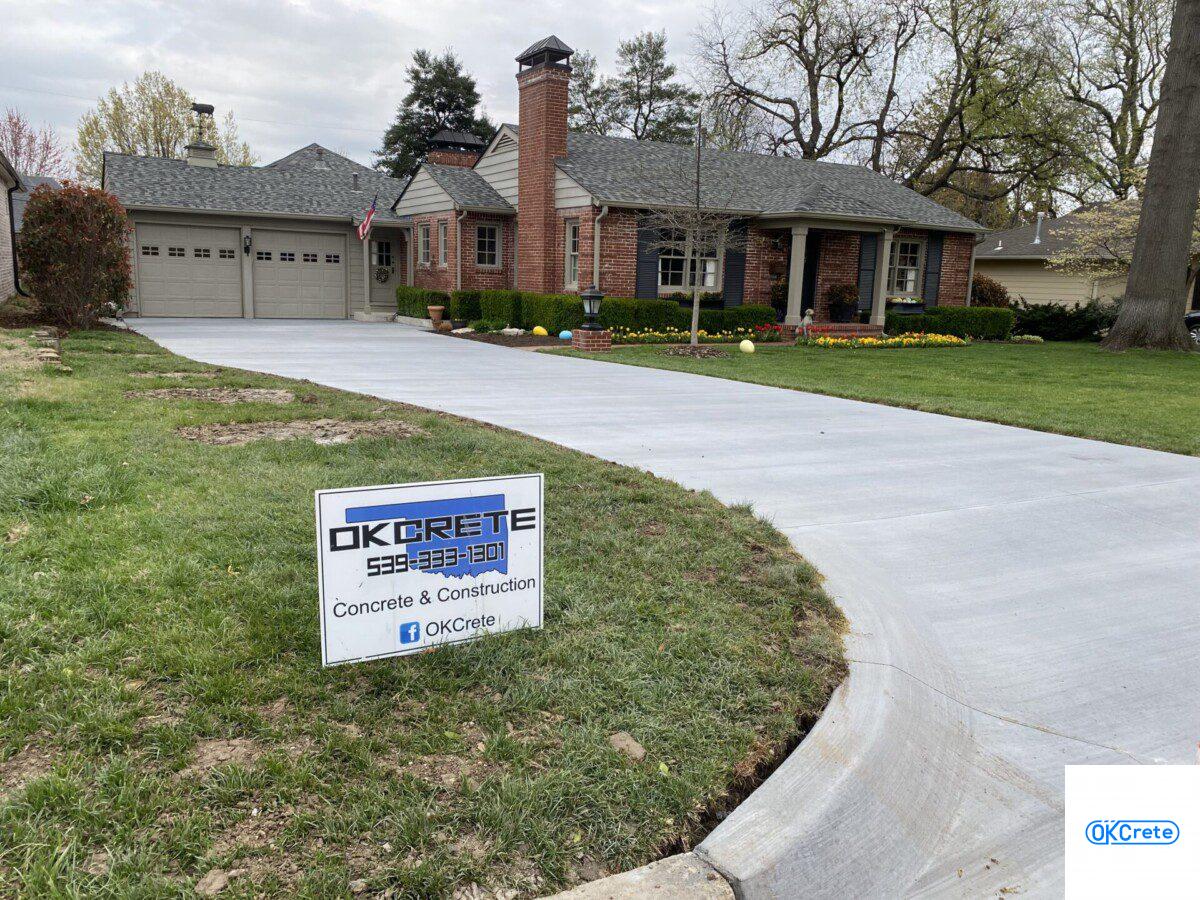 This was another successful concrete driveway poured by the experts at OKCrete, and another satisfied customer was thrilled with the results. In fact, the client was so happy that he detailed the entire experience and process, including giving a very positive review, on his Tulsa YouTube channel, which you can watch here.
View this video from a customer's own YouTube channel. It shows before and after pictures as well as a time-lapse of the work we did for them. So cool, thanks, Mr. Parker!