Churchill's Cigar Lounge in Tulsa is an upscale establishment that knows quality because they offer world-class cigars and drinks.
OKCrete Oklahoma Concrete was proud they selected us for redoing the foundation for the kitchen portion of their building.
In May 2021, we tore out the old tile and delivered a long-lasting foundation for them to trust for many years.
Here are some Under Construction pics: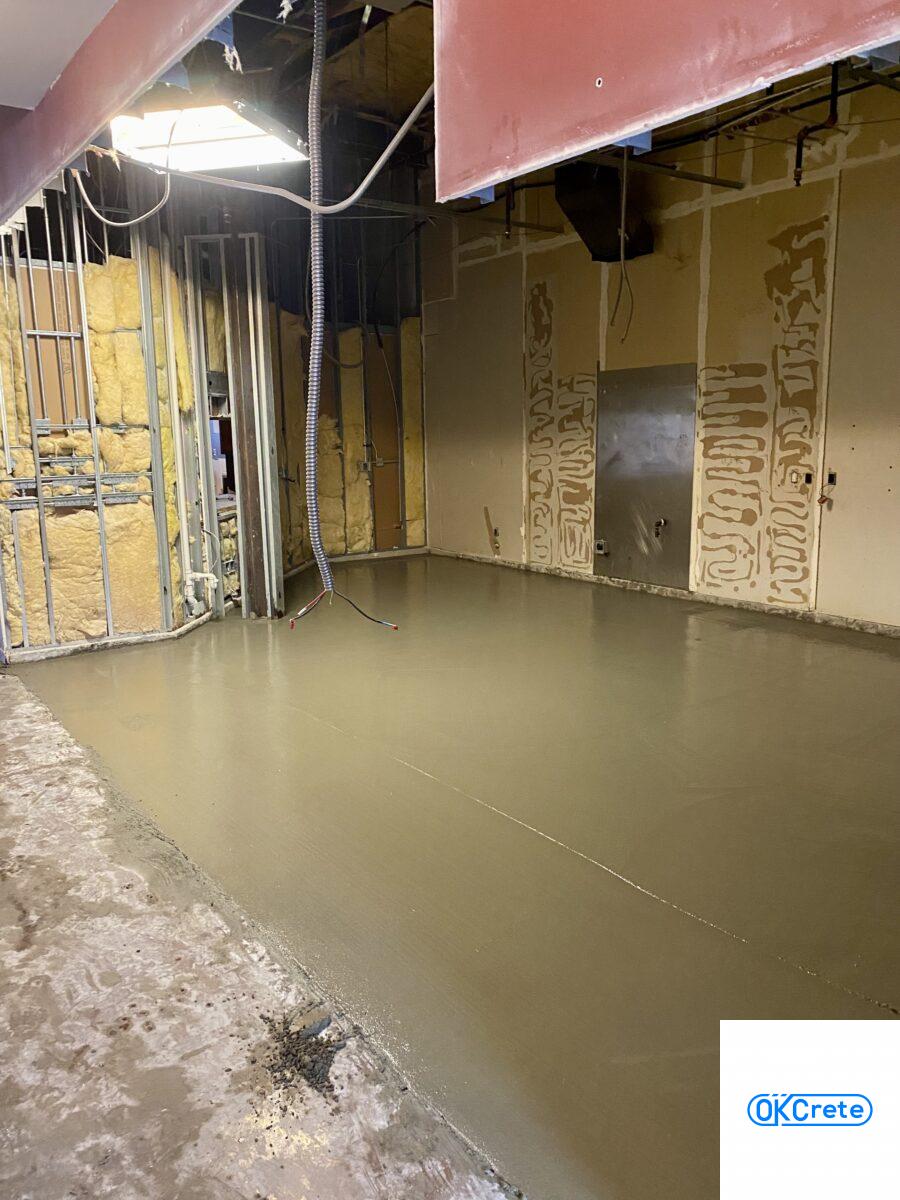 Benefits
At OKCrete, we take pride in all types and size of job.
We treat customers with respect, keep in good communication, and offer premium services so our work lasts for decades and our business grows from client referrals.
Commercial Clients
Like all our commercial concrete work, we not only follow American Concrete Institution (ACI) protocols but also understand how to work with the client and their project.
We are a full service concrete company that can provide your organization with material and design recommendations.
Popular upgrades include reinforced strength, integrated color, and stamped designs.
Additional Information
This project allowed us to show off our attention to detail and deliver results that only our level of expertise and skill can deliver.
The client was very happy with the work, which is a testament to our ability to listen and understand their needs and provide solutions that exceed expectations.
Get In Touch
OKCrete Oklahoma Concrete would be happy to discover your organization's goals so we can develop a long-term plan that exceeds your expectations.