Commercial Concrete Flooring
OKCrete installs durable concrete floors of any size for commercial use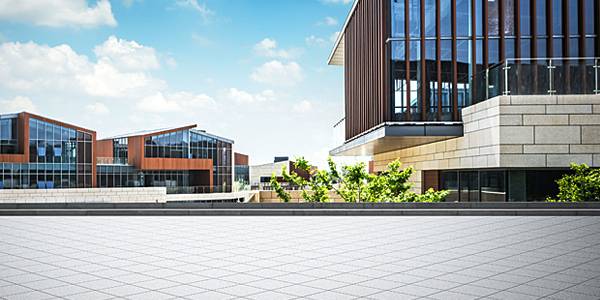 If you have a commercial or retail space, you need concrete floors. It's as simple as that.
Commercial concrete flooring is a durable and attractive option for many commercial spaces. It withstands heavy foot and vehicle traffic and resists abrasions and stains, making it ideal for high-traffic, commercial environments.
OKCrete is the premier choice for commercial concrete flooring in Oklahoma. Our team of experienced and skilled professionals understands the importance of quality artistry, expert installation, and superior customer service. We use only the highest-quality materials and ensure that all of our concrete flooring installations are done to the highest standards.
Our services include repair and maintenance, and we offer competitive rates for all of our services. Whether you need internal or external concrete work done, trust OKCrete to provide a reliable and professional service that will exceed your expectations. Choose OKCrete for all of your commercial concrete flooring needs.
If you are seeking durable flooring for your company, concrete flooring from OKCrete is your best bet.
What Are the Benefits of Concrete Floors?
Your business needs to be at its best structurally, functionally, and aesthetically. Commercial concrete flooring can take care of all three and more. Long-lasting: 

It is able to withstand heavy foot and vehicle traffic and resist abrasions and stains. Low maintenance: 

It only requires regular cleaning and occasional resealing. An eco-friendly choice: 

Concrete is made from natural materials and does not require hazardous chemicals. Cost-effective: 

Concrete will last for many years with minimal upkeep. Customizable: 

Your commercial concrete floors can be customized to create patterns and designs, making it an excellent choice for businesses looking to make a statement or increase their branding awareness. Concrete is the clear choice for commercial flooring with all these incredible benefits. OKCrete can provide your space with rugged and durable yet pristine and beautiful concrete floors — inside and out.

OKCrete's Indoor Commercial Concrete Flooring
Concrete floors offer an attractive and economical solution for business owners, architects, and interior designers. They are budget-friendly, and their durability makes them renowned for lasting through even the busiest times. With minimal maintenance required, this choice will continue looking beautiful over time.
Types of Indoor Commercial Concrete Flooring
Here are some of the surface types offered by OKCrete to make the interior of your commercial complex look incredible and be of maximum function.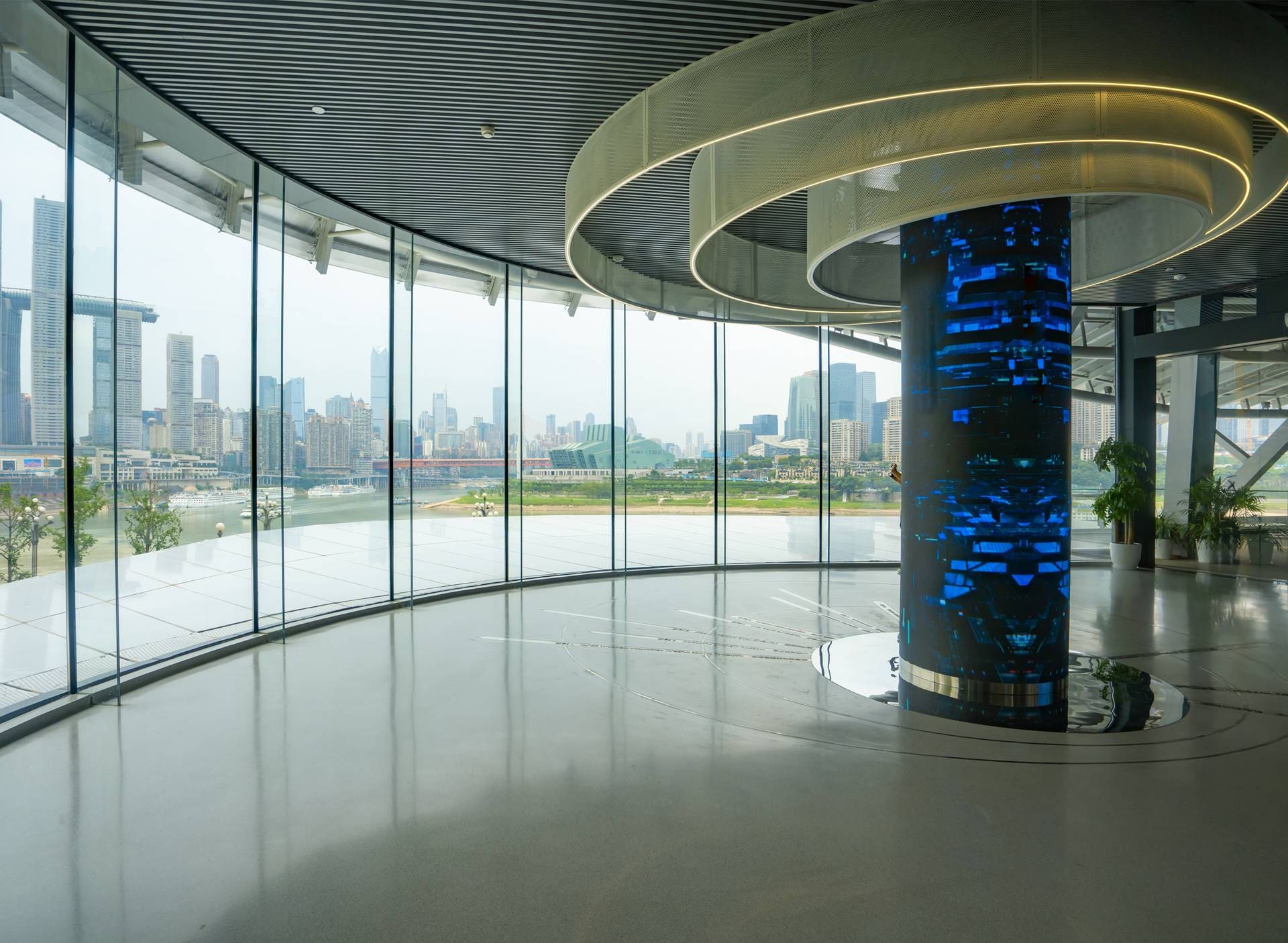 Polished:

  Polished concrete floors are an ideal and low-maintenance choice for any retail, commercial, or office space. With their high-shine finish (achieved without the need for wax), these surfaces offer a durable and beautiful look that will last for years.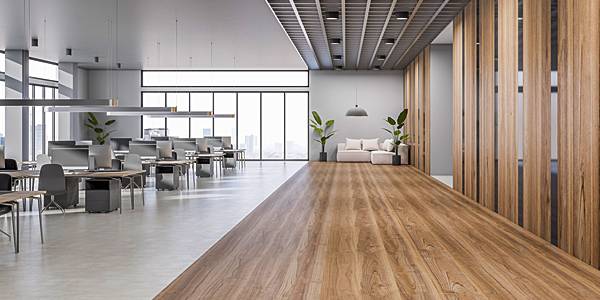 Stamped:

  Create a lasting impression on customers with stamped concrete flooring! Travertine, slate, brick, and wood plank patterns offer the look of authentic hardwood floors without breaking the bank. Enjoy attractive aesthetics for years to come without worrying about costly maintenance or wear and tear thanks to this durable yet affordable option.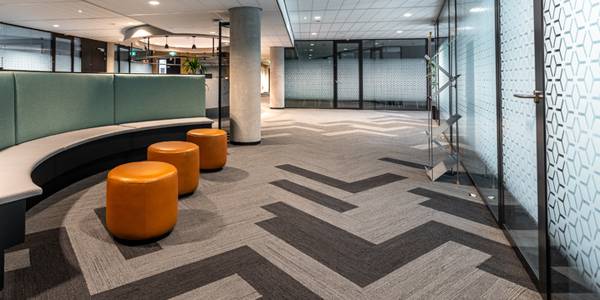 Stained:

  Show off your dynamic style and make a statement with OKCrete's concrete-stained flooring. Our innovative treatments chemically combine the floor slab itself to create unique marble, stone, or other polished looks. Plus, we can add custom graphics and logos for an even more individualized aesthetic.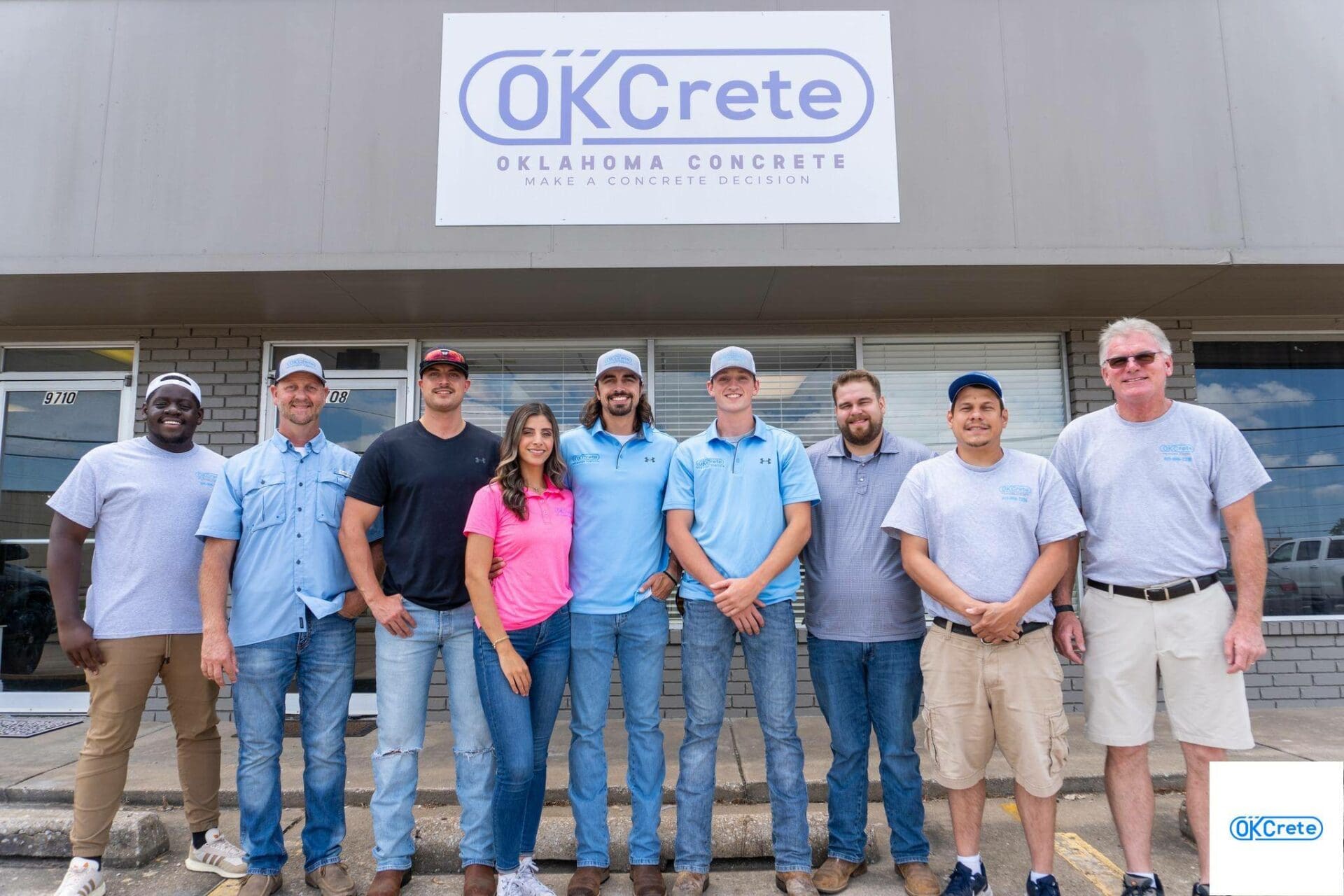 Resurfaced:

  Transform tired, worn-down interior floors with our advanced resurfacing overlay system. We handcraft unique designs that no other flooring can match — giving your business a stunning new look without the hassle of demolition and replacement!
The interior of your commercial building does not have to be dull and gray. Today, there are many options to customize concrete flooring in your retail space. OKCrete can help guide you through the best options within your budget.
OKCrete's Outdoor Commercial Concrete Flooring
OKCrete is the leader in commercial flooring solutions, offering unbeatable affordability, durability, and lasting beauty. Businesses of all sizes rely on us to help create aesthetically pleasing outdoor spaces — from driveways and sidewalks to restaurant patios and eye-catching reception areas. 
 Our fast and professional installation process offers a hassle-free solution against any wear over time with beautiful results.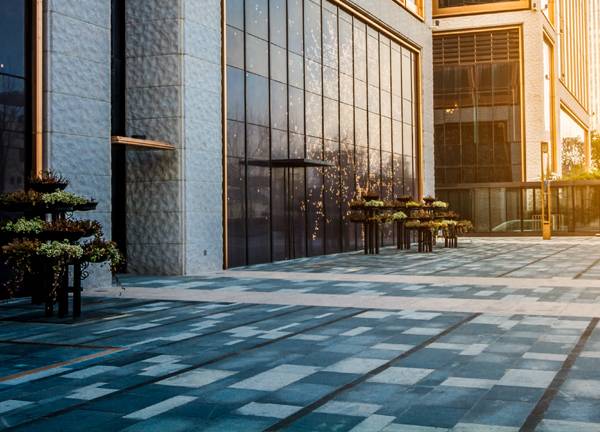 Types of Outdoor Commercial Concrete Flooring
The exterior of your commercial site needs to retain curb appeal for visiting customers and clients and be highly functional. Here are the types of concrete you can use for the outside area of your commercial space.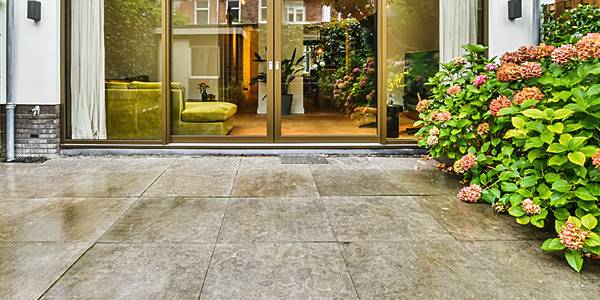 Stained: 

Create a unique look for your commercial exterior floors with OKCrete's stained concrete designs. With various color options and application techniques, you can add rich vibrancy to large expanses of flooring that won't require intense maintenance! Enjoy the beauty of stains without sacrificing durability.
Stamped:

Stamped concrete offers a range of stylish options for commercial exteriors, from the classic Ashlar look to more creative designs like brick, slate, stone, and wood plank. Get an authentic natural feel that easily complements existing tile or wood in one suitable material.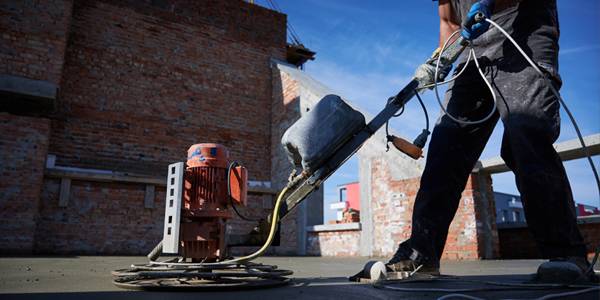 Resurfaced:

 OKCrete's resurfacing overlay system makes it possible to give your commercial spaces an authentic, natural look with a unique finish. Our advanced hand-cutting process provides eye-catching textures that mimic flagstone and cobblestone surfaces without the hassle of natural stone molds. Plus, our built-in UV coloring protection gives long-lasting, low-maintenance results every time — sealed with top-quality sealant for added durability!
OKCrete also offers a wide range of services related to commercial concrete flooring, such as repair and maintenance, and offers competitive rates. Customers can trust that they are getting reliable and professional service when they choose OKCrete for their commercial concrete flooring needs.
Trust OKCrete for All Your Commercial Concrete Flooring Needs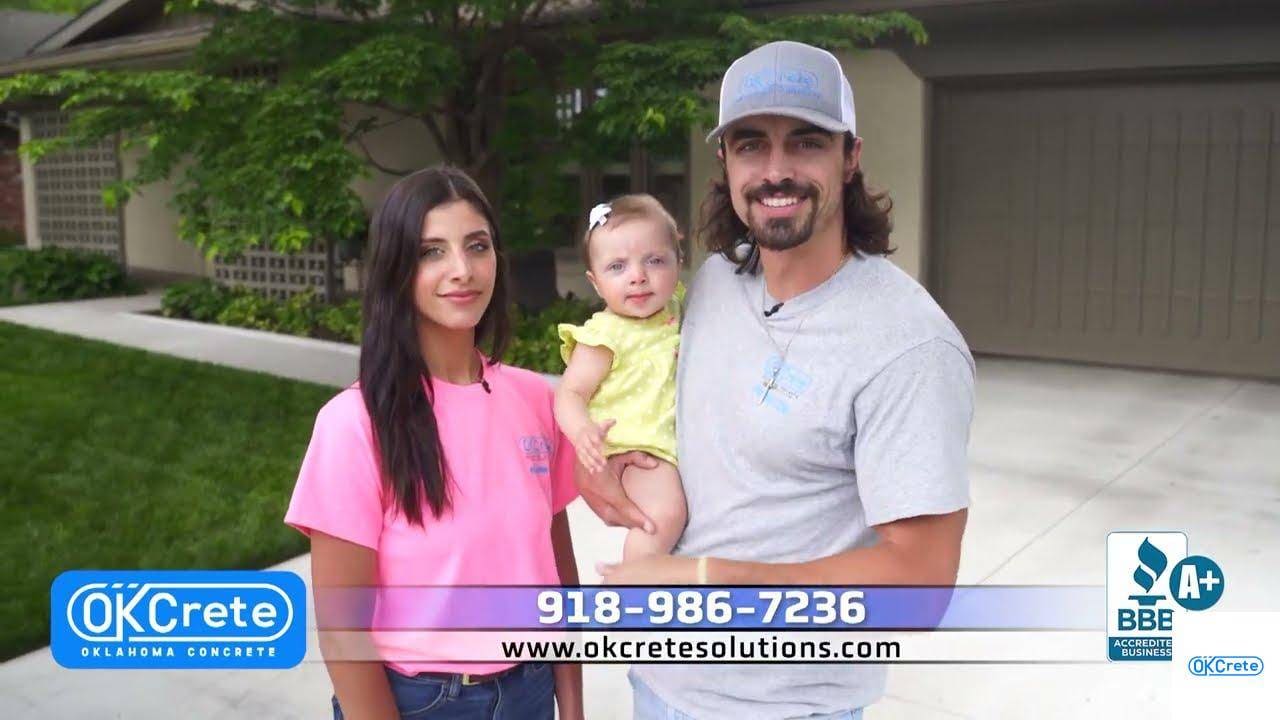 OKCrete is a trusted and experienced commercial concrete flooring contractor in Oklahoma. Our team of highly skilled and trained professionals understands the importance of quality craft and customer service. We use only the highest-quality materials and will expertly install your concrete flooring to meet all your needs.