OKCrete Oklahoma Concrete is proud to announce the completion of a commercial concrete construction project for one of our fantastic clients.
The client required 2,000 SqFt of stamped, colored, and release (a color hardener we add to stamped concrete to give it a beautiful two-toned look) concrete sidewalks, walkways, and a courtyard for a shopping center.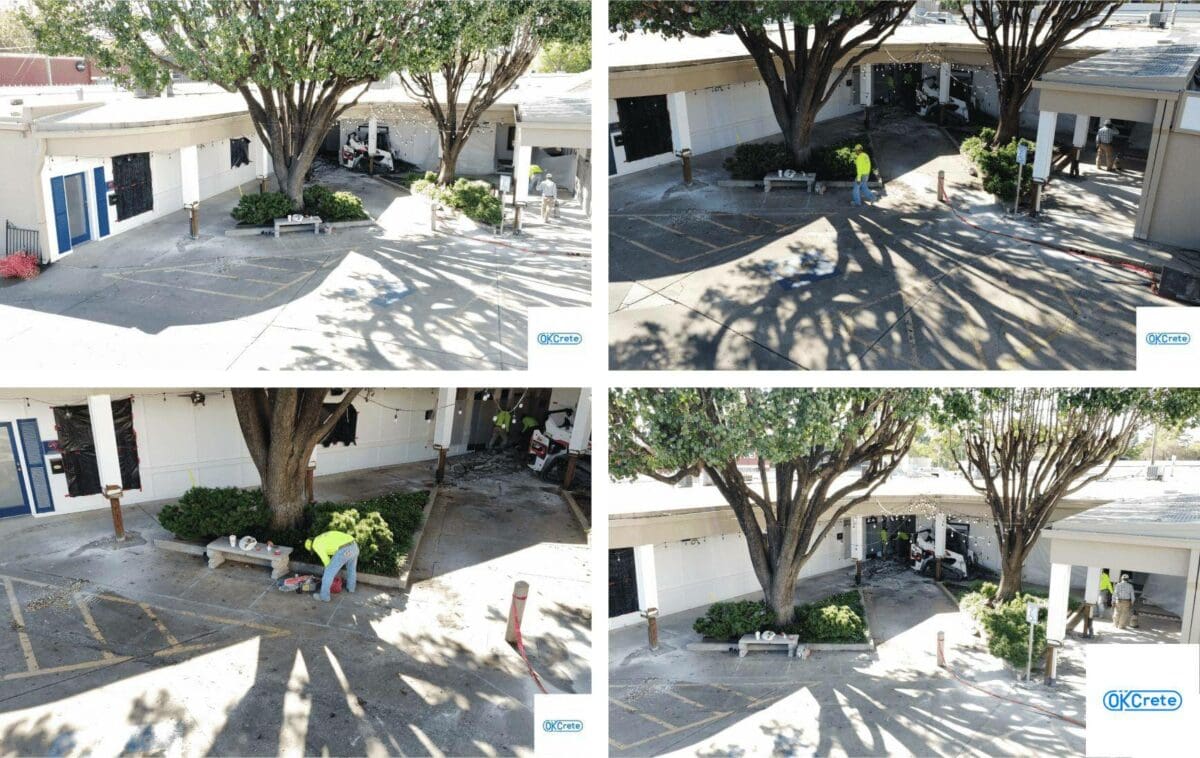 OKCrete worked on this 2,000-square-foot project around November 2022, and we had to overcome a few challenges. One was poor weather, which is out of our control, and the other was finding the correct slated stamp size. Initially, the client wanted to use a 3×3 slated stamp, but we used a 2×2 slated stamp instead, which worked perfectly.
Challenges are a part of every project, and this one was no different. However, OKCrete prides itself on overcoming difficulties and finishing projects on time and within budget.
OKCrete ensures only quality materials appropriate for each project's situation are used. For this particular project, we needed
Rock base
#3 Steel Rebar
Forms
Expansion Joints
Curing compound
Color
Release
These are the standard materials needed for a colored concrete project of this size, and OKCrete has all of them in stock. We use only the best materials and products to offer you premium project quality without a premium price.
In the end, OKCrete's client got everything they wanted and more. The commercial shopping center area's concrete sidewalks, walkways, and courtyard turned out beautifully, and OKCrete is proud to say that our client was thrilled with the results.
If you're in the Tulsa, Oklahoma, area and have a concrete project in mind, get a free in-person quote from OKCrete and get excellent results, just like this client did. Click the link below to get a free in-person quote from OKCrete.